Along with champagne and the baguette, checks are a pillar of French culture. Unlike with our culinary expertise, however, not everyone shares our love for this mode of payment. 🙄
With more than 1.5 billion checks signed each year, we are the biggest consumers in Europe. Italy ranks a very distant second place, at approximately 150 million checks (take a look).
These days, however, we are less likely to walk around with our checkbook in our pocket: this year, we signed half as many checks as we did 10 years ago. Despite this, checks remain business as usual for SMEs and self-employed individuals in France.
This seems to be the case for Aaron, and he is not alone. Also on board are Nicole, Molly... and all the other people who wrote to us about this topic! 👇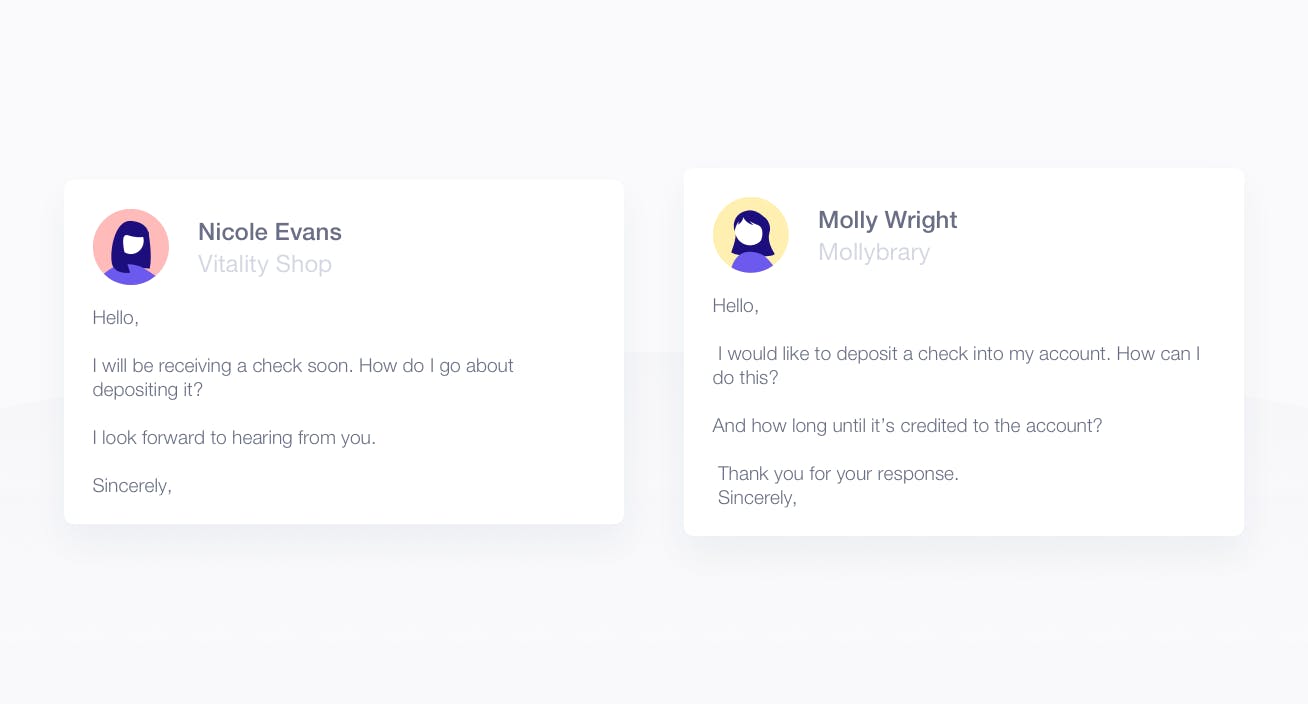 We recognize that, although the check is falling out of fashion, many of you still receive them. That is why, a few months ago, we created a solution to help you cash them.
But we still had some work to do in order to make this feature available on mobile devices. Today, our mission is accomplished! Check deposit is now quick and accessible, wherever you are. See for yourself. 🤓
Deposit your check online with Qonto
Both the website and mobile app feature a section dedicated to this task: Check deposits.
With Qonto, you can cash-in checks of up to €15 000, with a maximum amount of €30,000 per 30 running-days.
From your phone, go to the Plus tab to locate this section. From your computer, simply click the button at the top right of your screen. A window will open, and you can start filling in all the information required: the issuer, the issue date, the amount and the check number. Once you have verified that everything is correct, you can submit the deposit.
📌 Maybe one day we will be able to take a photo of our checks and make entry errors a thing of the past. That would be great, don't you think?
Depending on your selected plan at Qonto, you have a limited number of deposits. Beyond this limit, each additional check deposit costs €2 (excluding taxes). The reason for this is very simple.
Every check cashed is an expense: it must be received, processed and then cashed. Traditional banks are in the habit of passing this cost on to all of their customers.
But at Qonto, most of our users will never receive a check. We think it is unfair to charge them for a service they will likely never use. Put simply, you pay only for what you need.
Send us your check by post 📩
Once you have confirmed the check deposit on your Qonto app, an address will appear. You must send the check in question by post to this address.
Try to avoid any delays; you have just one week to send it. We recommend choosing a shipment option that includes tracking to ensure it arrives at its destination. No need to endorse your check. We take care of everything. 🙃
Once received, our team carries out the task like a well-oiled machine.
Get paid securely and with no unpleasant surprises 🔒
Checks are a risky payment method. Unfortunately, fraud has become common currency (pun intended). So, to protect you (and to protect ourselves), a few precautions must be taken.
Every single check is processed manually and on an individual basis. The goal is to determine whether the check is valid ✅ or fraudulent ❌.
Then, we make sure it will ultimately be paid. In fact, when you deposit a check at a conventional bank, the bank pays you in advance in order to credit you the amount immediately. If, however, it turns out to be a "rubber check", the bank automatically withdraws this money directly from your account.
This can put you in a very awkward situation, especially with regards to your cash flow. We, therefore, verify in advance that the issuer of the check has the funds required to pay you. The drawback is that this can take time.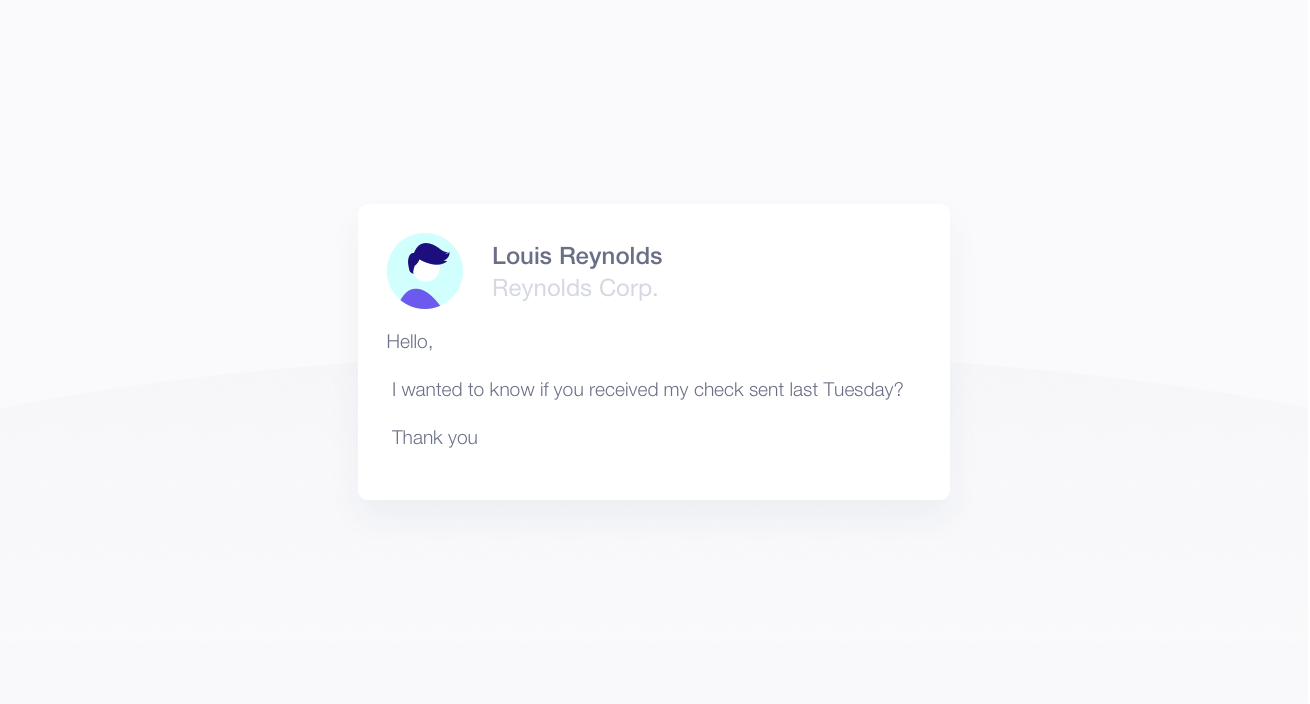 Now that we have our own banking system, we can create our own rules and make this cash-in process faster than ever. If Louis wants to cash-in a check, then it takes up to 15 days maximum.
We believe this is the best way to guarantee that Aaron, Nicole, and Molly are paid for the work they do, hassle-free. 😇
📌 In case you were wondering, these are real questions from real users like you. We simply changed their names and the company name for the sake of anonymity. 🤫