This article was initially published on Medium on October 11, 2018.
Many of you recommend Qonto around you, and we would like to thank you for it! We now reward this action with a credit of €10 for the sponsor + €10 for the sponsored company, from the first use of his payment card.
We have launched a new referral program allowing our 25,000+ customers to offer their friends and family an exclusive discount.
Each Qonto client company now has a unique referral link!
By sharing this link around or via its employees, it benefits from advantages at each new recommendation: a credit of €10 for the sponsor and €10 for the sponsored company from the first use of its payment card.
For the sponsor
You can very easily share your sponsorship link on social networks and/or by e-mail.
To do this, go to your Qonto interface: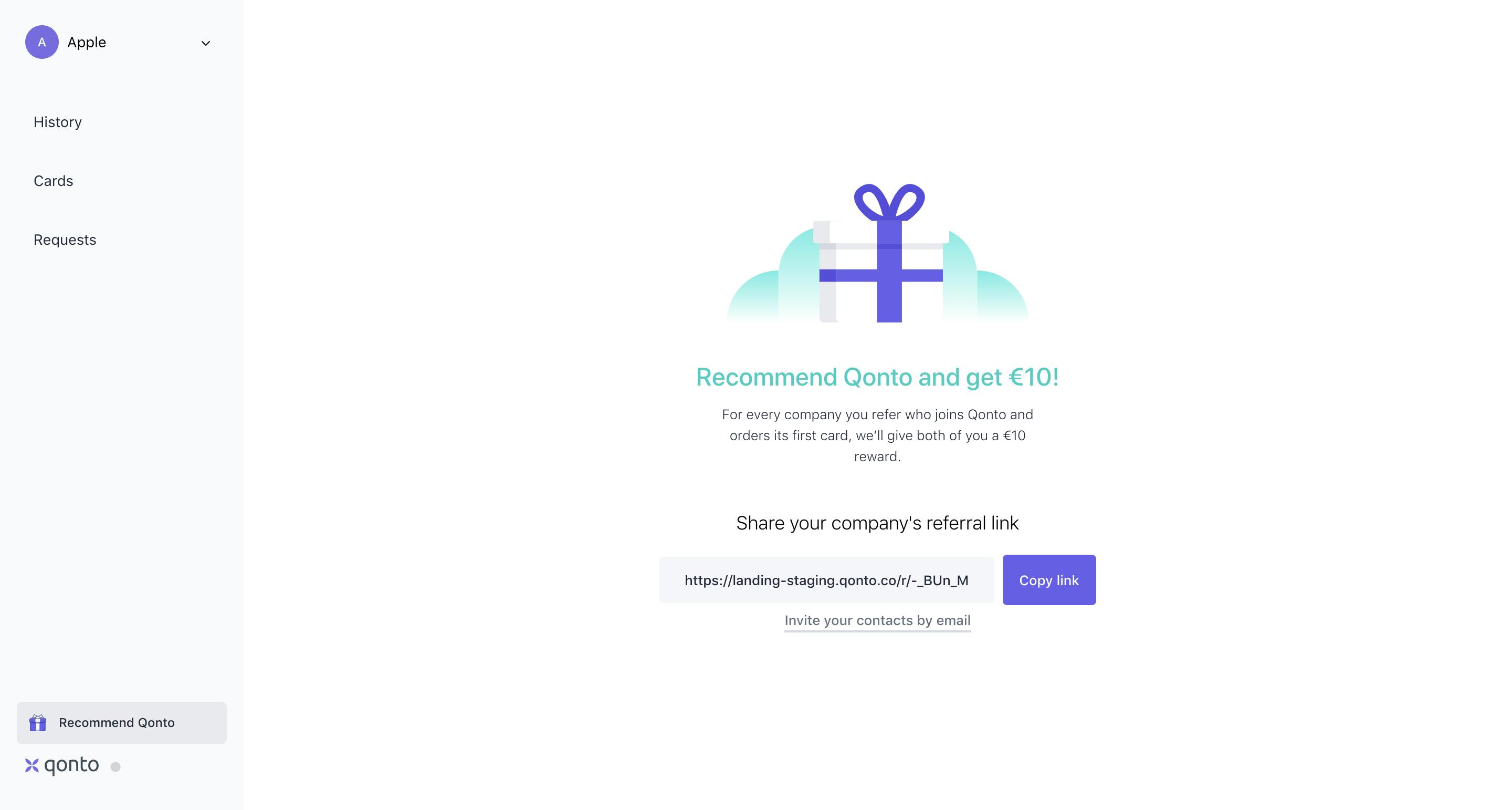 Share your link via the social network of your choice or by email, informing the recipient's email.
For each registration, you will receive a credit of €10 as soon as the sponsored company makes its first payment using its Qonto card.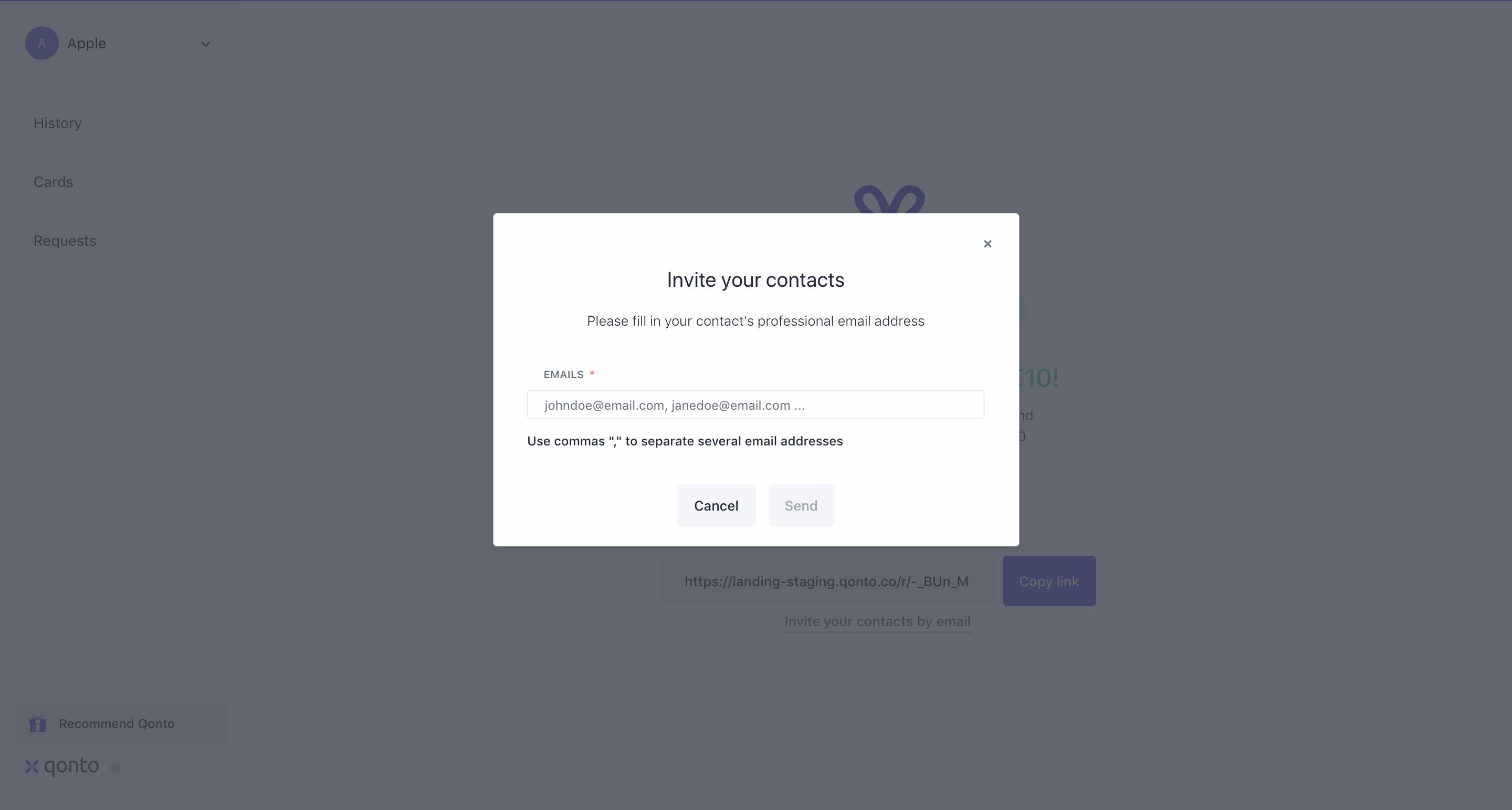 For the sponsored company
If you have received a referral link to register on Qonto, simply click on it to get a €10 credit on your account after your first card payment.
The interface memorizes your visit and will apply the referral offer even if you finalize your registration a few hours/days later from a computer.
We hope that you will all be completely satisfied with this new referral program.
If you have any questions or comments, send us an email to support@qonto.eu and we will respond quickly to your message.