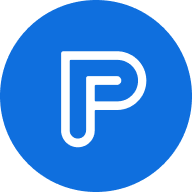 PayFit
Pay up to 400 salaries in just a few clicks from PayFit. It's simple and secure.
Offer details
Not a PayFit customer? Good news! PayFit offers two monthly subscriptions to Qonto customers.
Not a Qonto customer? Qonto offers two Premium monthly subscriptions to PayFit customers.
Feedback from our users
PayFit was already supporting me a lot in the payroll and holiday management of our employees, with the Qonto integration this is a new dimension. The interactions between my bank account and my payroll tool are saving me a lot of time and reducing potential errors considerably!.
Henri de Bouteiller - Chief of staff @ Bonjour
About PayFit
PayFit is to HR what Qonto is to banking: a payroll and HR management solution designed to simplify complex and time-consuming administrative tasks.
The good news is that you don't even need HR or payroll skills to take advantage of it.
Made by Payfit
Qonto confirms that this integration meets our verification requirements