Summary
Qonto says goodbye to expense reports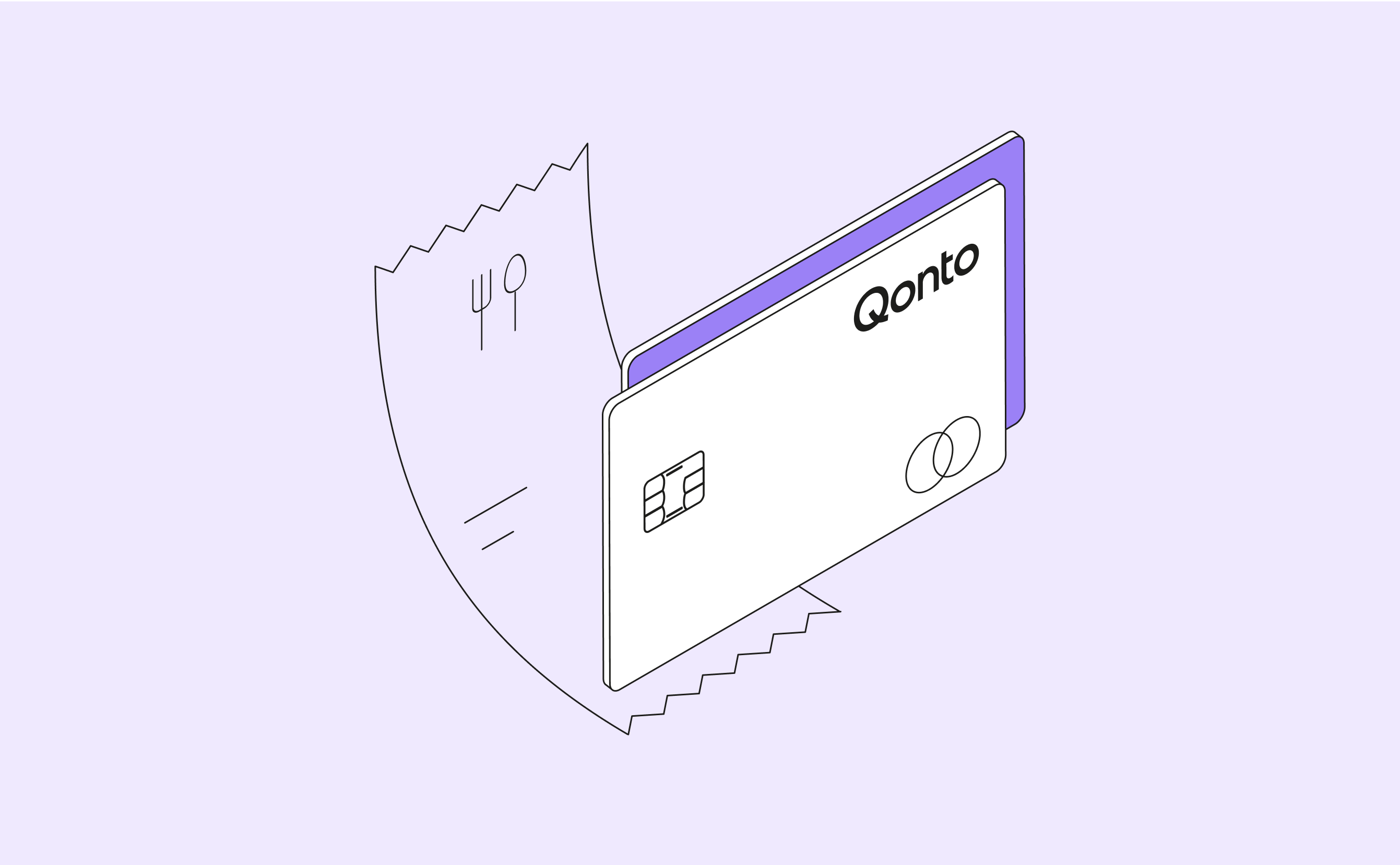 Qonto offers a solution that eliminates expense claims and makes your life easier.
This article was first published on Medium on February 16, 2018.
Save time and money for your team!
Have you already advanced €500 for a business trip and been reimbursed 2 months late? Have you ever unsuccessfully looked for the receipt for your lunch of the 1st of the month when you had to do the accounting at the end of the month?
Between several months of late reimbursement and loss of receipts, expense reports are a topic that makes you shudder in every single company!
That's why Qonto offers a solution that make expense claims disapear and makes your life easier.
Applications to manage your expense reports
Many solutions are now available to avoid the pitfalls of 100% paper expense reports, which do not go well with the mobility of employees.
With Concur or Expensify, you can take a picture of your expense receipts. Thus, wherever you are, you have access to the dematerialized version of your payment receipts, a significant asset when it comes to do your accounting!
With Qonto, no more expense reports, long live business expenses!
Qonto offers a solution that goes beyond the dematerialization of expense reports. Moreover, we are no longer talking about "expense reports", but "business expenses."
With Qonto, you no longer need to ask your team to advance costs for purchases related to your business. You can provide them Qonto Mastercard payment cards, that you can manage easily in real time.
You set up the authorizations for each employee: administrator or member, as well as the payment limits related to each card. You can change them in real time according to your team's needs, and even temporarily suspend a card if you feel it is no longer needed for a while.
First step to solve the problem of expense reports: being able to provide cards to your team that would make them autonomous, while keeping control over it.
Save time on your accounting
Qonto also offers a dematerialized solution for your receipts: on your mobile, you just need to take a photo of your ticket once the transaction has been completed and link it to the relevant line; on the web interface, you can drag the receipts directly onto the correct transaction line.
The hunt for the receipts at the end of every month is now over. You can quickly request the receipts directly from your employees in the Qonto interface. All your expense reports can be centralized.
We help you to save a lot of time on your accounting: you know where your receipts are, in real time. No more fear of losing them and having them scattered everywhere, everything is linked directly to your current account. No need to guess who spent how much at the end of the month because the credit card has been passed from hand to hand. With Qonto, all this is over!
"Thanks to Qonto, no more head-on accounting clashes! Being able to attach your receipt to the relevant transaction line saves us a lot of time."
Clément Rouch, CEO of Marmelade (Station F)
Besides, your CFO or accountant will also be delighted with Qonto: they can download all the entries and simultaneously export the attachments related to each payment, renamed after the name of the transaction. This will save them a lot of time!
Do you also want to simplify expense management in your company? Visit Qonto to experience these solutions and make your life easier!
Find Qonto on social networks: Facebook, Twitter, Linkedin and Instagram.
ABOUT THE AUTHOR
Anaëlle is a freelance copywriter who writes for Qonto, among other clients. She specializes in fintech and B2B SaaS and writes about freelancing as well.