Summary
Adveris named digital agency of the year 2020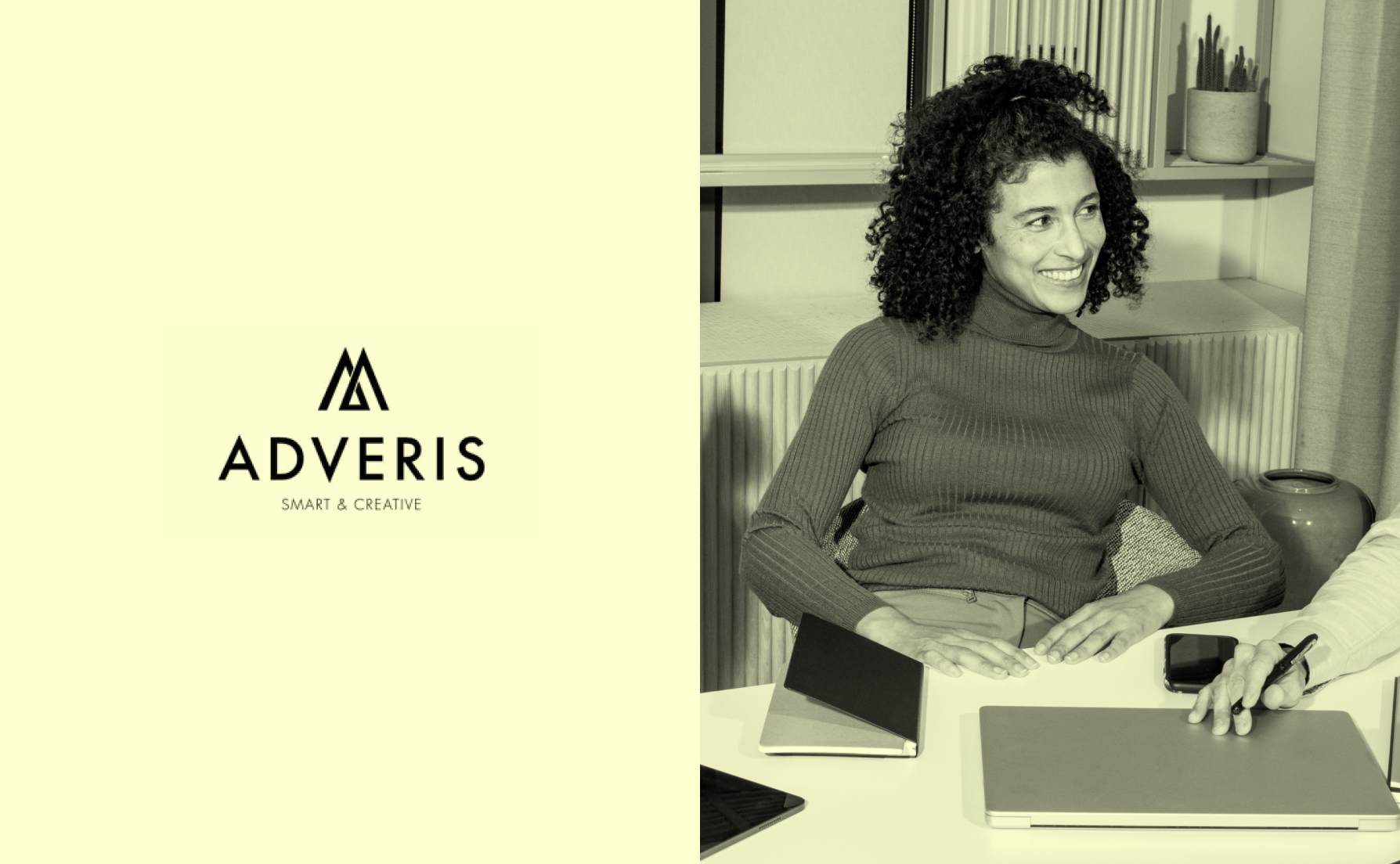 Discover our #QontoStories of the month!
Founded in 2009 by Mathieu Gastal, Antoine Gastal and Alexandre Aymé, Adveris is a communications agency that specializes in website creation and digital strategy.
Adveris places its team of passionate digital project managers and award-winning creative studio at the disposal of its customers to help them establish their online presence. The firm's team also includes more than 20 developers and experts in the key drivers of web-marketing, so customers can benefit from a truly comprehensive solution.
We met with them at the start of the year for two reasons, the first being that we heard the great news: Adveris was named "Digital agency of the Year 2020" by the 41st Grand Prix des Agences. Congratulations were thus in order. Secondly, we wanted to understand how they used our services on a daily basis in the field, what they find most useful, and what improvements can be made.
Simplified budget management for customers
Running an agency means handling several customers. Today, Adveris's portfolio includes over 80 customers. This requires segmented budget management for every one of these accounts.
For Mathieu and his teams, staying within their media buying budgets is imperative (purchasing advertising from Google, Facebook, Twitter and LinkedIn) for their customers.
"When a customer sets a media buying budget, we cannot exceed this amount. If we do, we have to cover the difference. We are able to set budget limits directly on the media platforms, but thanks to Qonto, we have a twofold security system. It is impossible to exceed the budget limits set on the Qonto bank accounts."Mathieu
When Qonto offered its customers the option of opening additional accounts (multi-accounts), Mathieu jumped at the opportunity! This new feature made it possible for him to have specific accounts assigned to each customer's media buying budget.
"With Qonto's multi-accounts, managing our customers' media budgets became so much easier. We created an account for each customer, which enables us to closely monitor the expenses for each one and to always stay under budget."Mathieu 
Best of all, opening an additional Qonto account takes literally two clicks! We explain everything here.
Easier accounting processes
Another added value of Qonto for Mathieu is the ability to connect his Qonto account directly to his accounting tool (QuickBooks). This means less work for him at the end of the month, and a lot of time saved for his accountant! Mathieu was finally able to do away with those tedious manual exports of all transactions to his accounting software.
"I simply connect Qonto to QuickBooks, and I'm done! My transaction information is sent to my accounting tool, without any additional work for me." Mathieu
Do you want to connect Qonto to your favorite accounting app and automate your financial management, just like Mathieu? Then go to Qonto Connect.
If Mathieu and his colleagues had to choose one area for improvement for Qonto, it would be the check deposit: the wait times are still too long and the limits too low. It's been noted! 🖋😉
ABOUT THE AUTHOR
Our Social Media Managers overseeing Qonto's interactions with the public by implementing social media platforms' content strategies.
Subscribe to our newsletter
Enter your contact details to get the latest news and trends to help boost your business. 
Ready? Let's go.
Whether it's to examine the specific needs of your business, or to go over the benefits of Qonto's tools and features, we're here for you.