Summary
Laying the foundations for solid spend management on a building site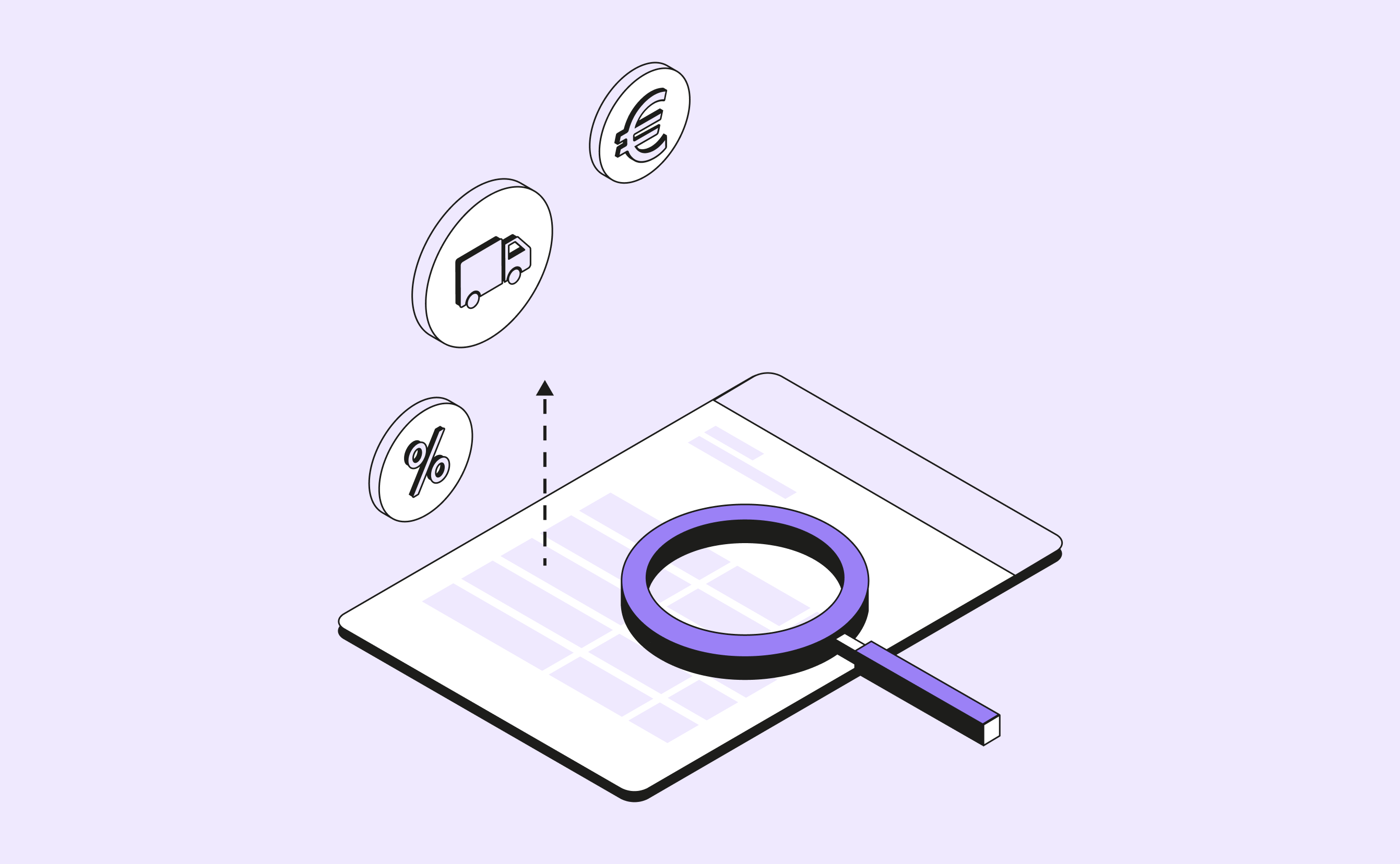 Digital solutions are revolutionzing a sector notorious for budget over-runs
In the construction sector, rarely do you find two sites that are the same. Each building project has its own complexities and brings its own challenges, given the broad range of variables involved: geography, topography, objectives, material and costs to name but a few. There are different phases in the building process and keeping budgets under control demands discipline and vigilance.
Confronted with all these factors, a project's success depends to a large extent on managing spend correctly. This makes digitalization and the accurate forecasting of costs a formidable tool for companies in the sector.
In this article, we'll examine the building blocks of truly optimized spend management on a construction site.
Managing spend: forecast costs and streamline budgets
Work out past costs to fully understand future ones
Building site management involves a whole range of people up and down the chain who will need to make purchases, from forepersons and site managers to project managers and team supervisors. Some costs are perfectly foreseeable, while others can arise suddenly and unexpectedly. This often makes budgeting complicated and prone to last minute tinkering. A spanner somewhere in the works can mean an entire site (or even several sites) being plagued by delays.
Unexpected expenses can grow into genuine problems that may see projects laid to ruin. It's therefore crucial to be as prepared as possible and one way of doing this is to analyze spending over the past six months to better foresee and streamline future costs.
Here are some elements of that analysis:
Categorize expenses according to your logistical procedures and management methods.
Clearly define each purchase.
Create a list of the shops and suppliers that offer you the most value.
Keep track of all expenses that are rejected.
Classifying the above information will go some way to helping you clarify expense items and avoid inappropriate or low-value purchases.
Define several budgets to keep a firmer grip on spend
Overseeing construction projects can often require managing multiple locations, which means managing multiple budgets.
It's usually best to avoid one generalized budget for multi-site jobs because each individual foreperson or project leader will have to make their own evaluation of spending for their respective site. The risk here is that their estimates become too vague; you may end up with ballpark figures rather than precise ones. It's often safer to do the calculations yourself and then share the expense items out among the different managers.
Having multiple budgets provides you with greater control over spending. It's why Qonto has developed a multi-account solution that optimizes the allocation of budgets to different teams.
For larger-scale sites, it can be extremely challenging to juggle pre-defined expenses and indirect costs across all teams and locations. This is where digitalization really comes into its own in terms of accuracy and precision. Thanks to modern finance management tools, construction companies can establish (and then stick to) different budgets for each site manager. With more efficient budget management for each team, you boost your chances of keeping spending in check.
We'll look now at two examples of such digital tools.
How digitalization lays the groundwork for construction management
Digital solutions for payment methods
How do you know at what point to put a site manager in charge of a payment card? It's a question of trust and responsibility. In the building trade, some company directors prefer to manage all spending themselves and that demands a great deal of travel between locations and a large number of purchases, often with just one payment card.
On the other hand, when payment cards are handed out to staff, their spending can generate plenty of time-consuming expense reports.
Digital tools can tackle both of these issues. Let's take payment cards themselves as an example. New payment technologies allow business owners to increase their 'fleet' of cards, whether they're physical cards or virtual ones for online purchases. Any worker who may need to make purchases, large or small, can be given their own payment card. This doesn't reduce the amount of control you have over your budgets. In fact, it's quite the opposite. Digital solutions come with dashboards and interfaces that provide an instant overview of spending that's updated in real time and allows administrators to tailor the settings for each card.
Digital finance in construction: monitoring spend and the benefits of mobile
It's frustrating to see any expense item go over the initial budget. When it happens to multiple expenses, and when there's little you can do to monitor these excesses, you can end up with some very nasty surprises at the end of a project. With digital tools on your side, you can avoid these surprises.
It may seem counter-intuitive, but the more cards a team has access to, the greater visibility you have over spend. Each card can be configured according to need, with withdrawal limits or payment limits. The connected dashboards allow for better spend management in the following ways:
You can monitor spending in real time.
You can categorize budgets (having multiple accounts means you can put in place a budget per team, per project, per customer or per supplier).
You can approve transfers and direct debits with one mouse click (or finger tap on your mobile).
With features like these, you can finally cut down on all those pesky paper receipts that expense reports inevitably generate.
Construction companies can also benefit from mobile solutions. As long as the staff and contractors have smartphones (and who doesn't?), there's no need for paper receipts, which can and do get lost or damaged. All the information is in the smartphone. For example, it's possible to take photos of receipts and forward those photos directly to the finance team or manager. As for the site managers, they have real-time vision of spending at their fingertips.
💡 To get a clearer view of the benefits that digitalization can bring, let's compare two companies:
Company A manages its spending without the aid of digital tools.
Bills and invoices are checked and sent as sheets of paper.
The accounts team inputs these invoices manually.
Monitoring finances (outgoing expenses and customer payments) is carried out by a financial controller, usually with Excel.
Inputting and approving these documents, verbally or by hand, is vulnerable to human error. The tools used are basic and the input is mundane, repetitive and time-consuming. The software used is unlikely to offer truly collaborative features.
Company B has had enough of seeing its margins evaporate because of lost documents and human error, so it has turned to a modern, digital solution. As a result it enjoys the following advantages:
Bills and invoices are automated, considerably reducing the risk of damage, loss or fraud and making the process faster and more secure.
Digital tools can be integrated with solutions used by other departments. The accounts team, for example, can instantly and automatically receive documents generated on-site.
Finances can be monitored in real time by the financial controller or upper management, while the expenses can be categorized by purchaser, supplier etc. via the dashboard.
The management of time, teams and costs are the three central pillars of a construction site. The adoption of new methods and digital solutions goes a long way towards streamlining the often-complex management process. Businesses that have 'gone digital' very rarely (if ever) revert back to manual processes. And for good reason: when you can measure efficiency and profitability cent-for-cent, penny-for-penny, why would you?
ABOUT THE AUTHOR
Mark worked for 12 years in broadcast journalism before making the switch to business audiences. A Qontoer since 2021, his focus is on writing copy that speaks frankly and directly to customers.
Ready? Let's go.
Whether it's to examine the specific needs of your business, or to go over the benefits of Qonto's tools and features, we're here for you.