Optimize your cash flow with sub-accounts
Open multiple sub-accounts with dedicated IBANs to separate expense items, taxes & business activities and organize team budgets.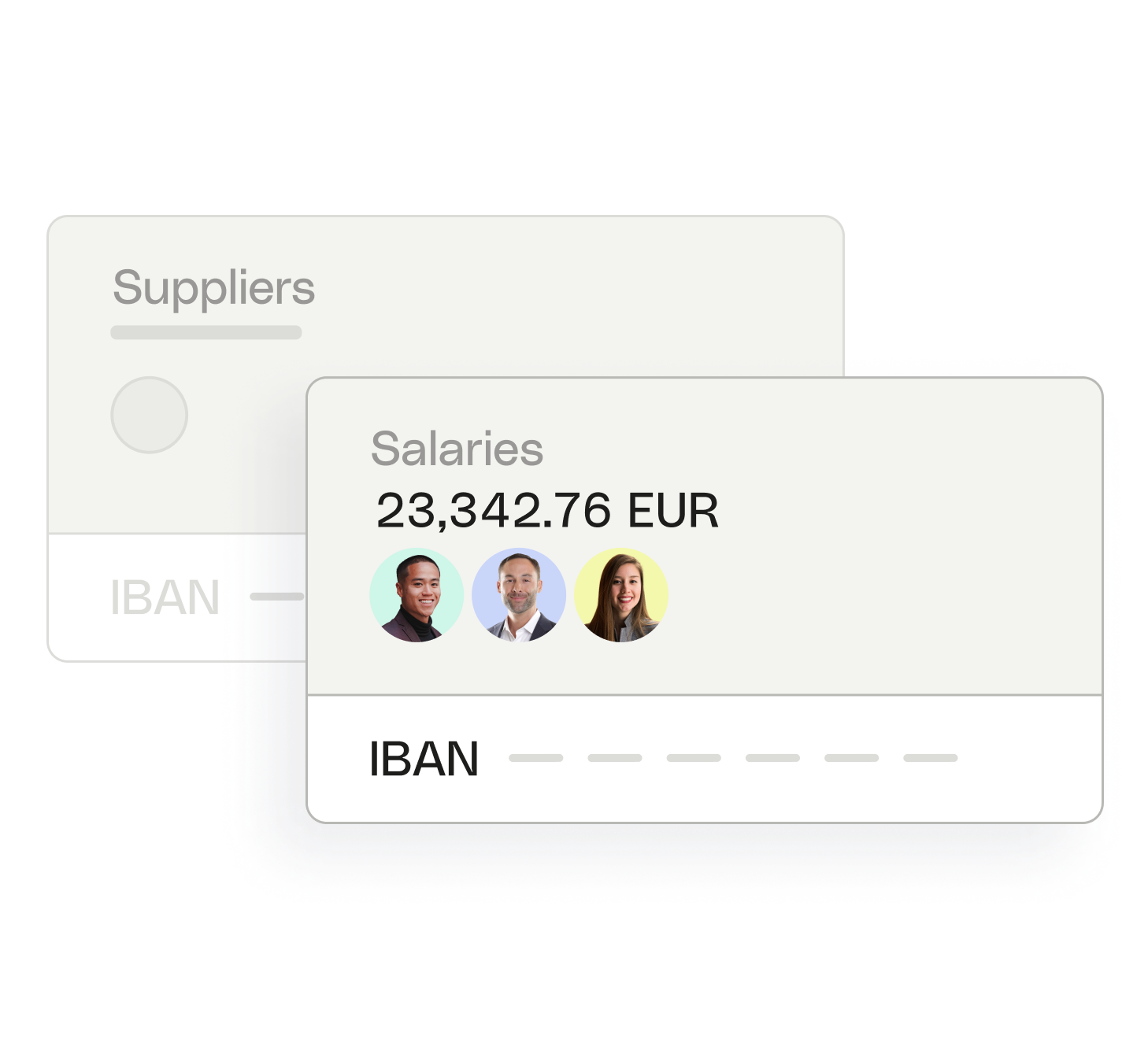 Multiple ways to save with sub-accounts
Save for both everyday and long-term expenses
Set aside funds to cover taxes, payroll, travel expenses, supplier payments…
Never go over budget again
You're in good hands
Individual IBAN
Quick signup process
SEPA payments
Customer service
Stay in control
Virtual and physical cards for each account
Manage each account from your Qonto app
Allocate budgets, set spending limits, and track all your expenses in one place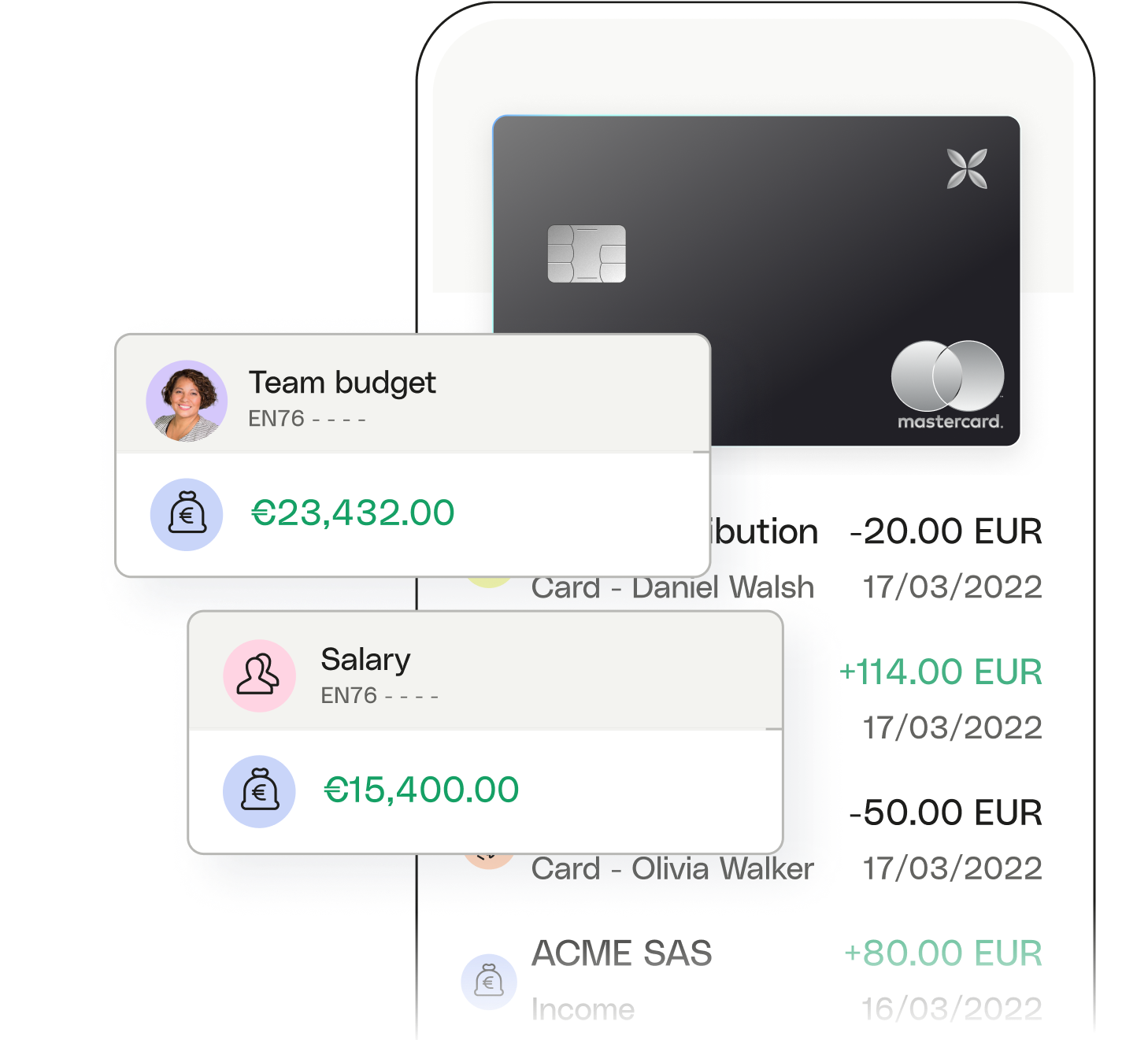 Simplify your taxes
Put aside funds for your tax return
Separate income streams, improve cash flow
Assign expenses to specific accounts
Adding sub-accounts: 3 simple steps
Already have a Qonto account? You can open sub-accounts in just three easy steps. Diversify your cash flow while staying in control of spending.
Sign in
Go to the Business account section of your Qonto web app, and click on Accounts
Open a sub-account
Click on the Create account button
Adjust the settings
Select the type of account (current or term deposit) you want, assign a name for it- and you're done.
Frequently asked questions
What are sub-accounts?
What does it cost to open sub-accounts?
Who can access my sub-accounts?
Can I receive funds on all my sub-accounts?