Business fuel cards: flexibility to get your finances motoring
Get more than just a company fuel card: slide your business into a higher gear with our 100% online business account. Customise your cards for fuel expenses with the Essential, Business and Enterprise plans.
Loved & trusted. 400,000 times and counting.
4.8
on App Store
4.7
on Play Store
4.6
on Trustpilot
Loved & trusted. 400,000 times and counting.
More than simple company fuel cards
Track employees' fuel expenses in real time
Cards that work at every fuel station. With no fees.
Set your own daily and monthly payment limits.
Block any business card. At any time.
How to transform a Qonto card into a business fuel card
Request a new card in few and simple clicks. Expense categories are available with
Essential, Business, Enterprise plans only

.
Create a new card
Log into the app and create a request for a new payment card. Select an account and a user, customize the card based on your needs.
Activate spending categories
Activate "Specific spending categories" and tick "Gas stations" and any other spending category you want to allow payments with the card.
Confirm the order
Set up monthly, daily or per-transaction limits. Choose the right delivery address, verify the details of your order and confirm to request your card.
A custom account for all your projects
Simple
Efficient
Flexible
Transparent
Pick the best card for your fuel expenses
Add your cards to Apple Pay and Google Pay to have them always with you.
Need more than just fuel from your business card? No problem.
You can modify the permitted expense categories for your business card to include food, drink, accommodation and other items. It takes just a few clicks. All from your computer or smartphone, and in real time.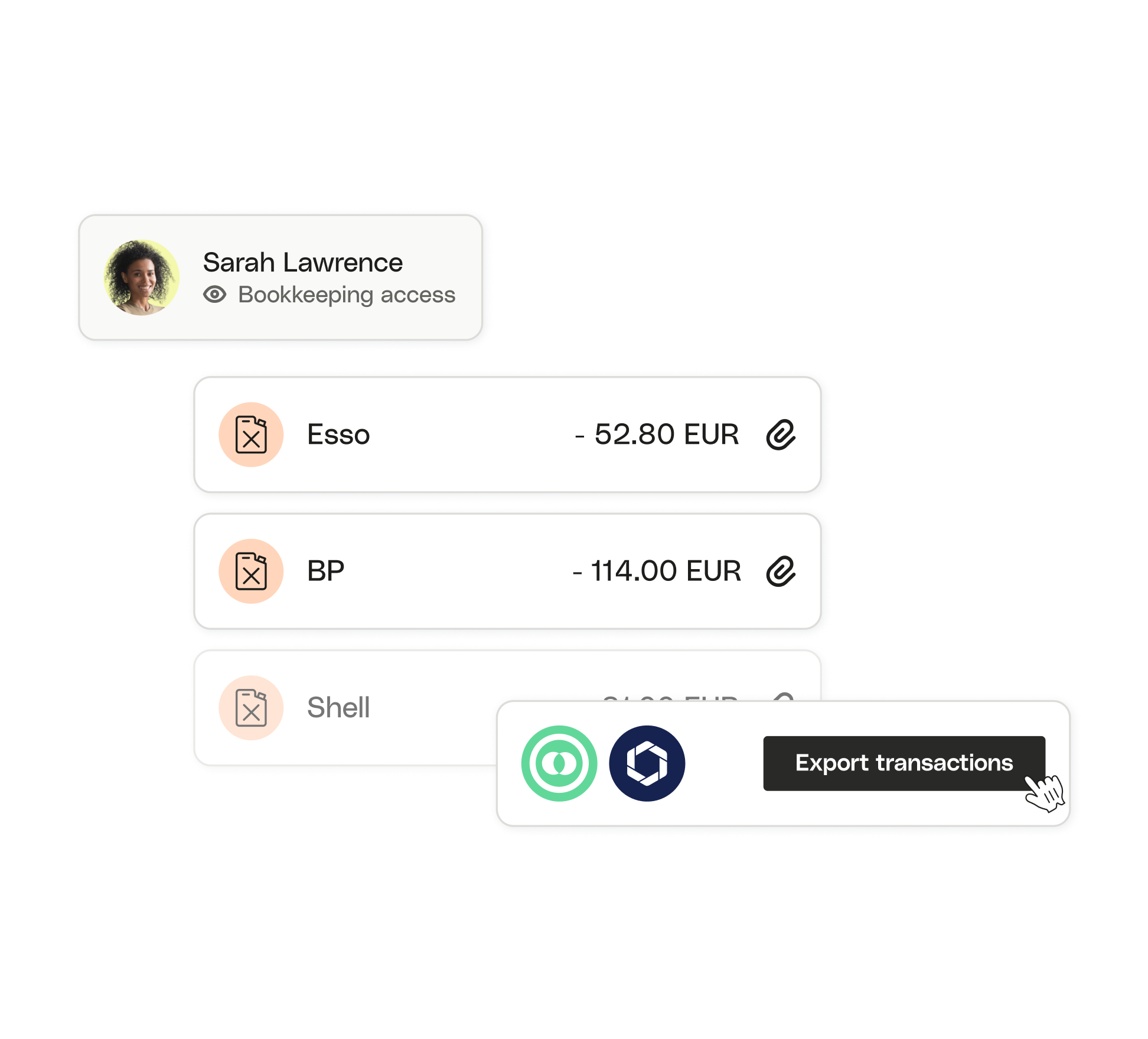 Accounting
Monitor all fuel spending from any device
Export spending reports in one click
Upload receipts via a photo; leave VAT pairing to us
Full access and visibility for your accountant
An account for each expense type, for closer control
Separate transport costs from your other expenses
Give your staff cards for the transport account
Identify, track and analyze your fuel spend in a flash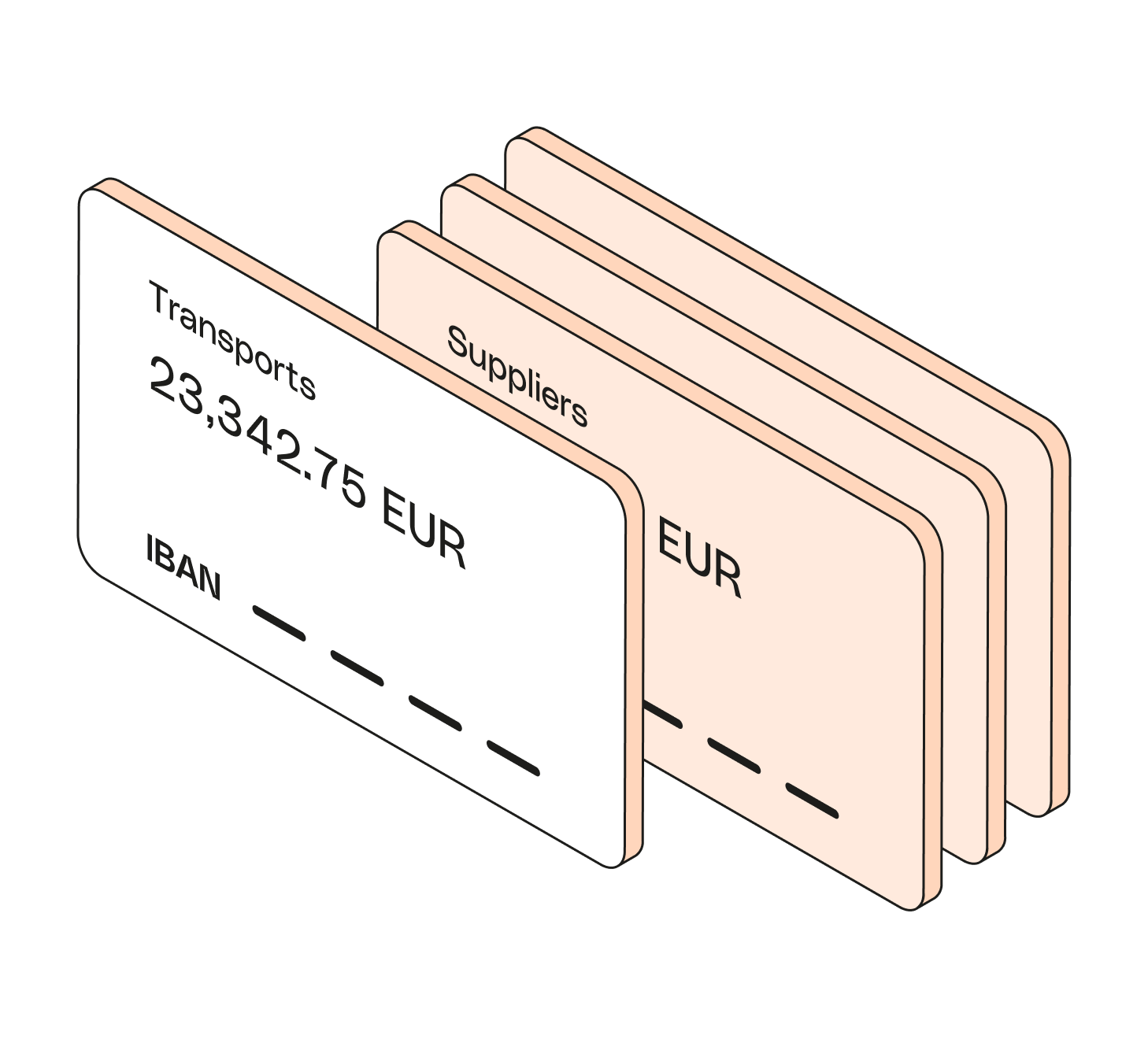 Your questions on Qonto's business card for fuel expenses
What is a business fuel card?
Are business fuel cards worth it?
How do you get business fuel cards?
What's the best business fuel card?
How is a Qonto business card different to a retailer or oil company fuel card?
How much does a Qonto payment card cost?