Enjoy Apple Pay with your Qonto Cards
Apple Pay is a fast, easy and secure payment solution you can use directly from your iPhone or Apple Watch. Add your Qonto card to Apple Wallet and make your first payments online or in-store with Apple Pay.
Paying is easy with Apple Pay and Qonto
For your in-store payments:
With Apple Pay, make your in-store purchases with a smile (thanks to Face ID) or with a touch on your iPhone or your Apple Watch.

For your online payments:
Pay for your purchases in one click on your favorite applications or websites with Apple Pay. It's fast and secure!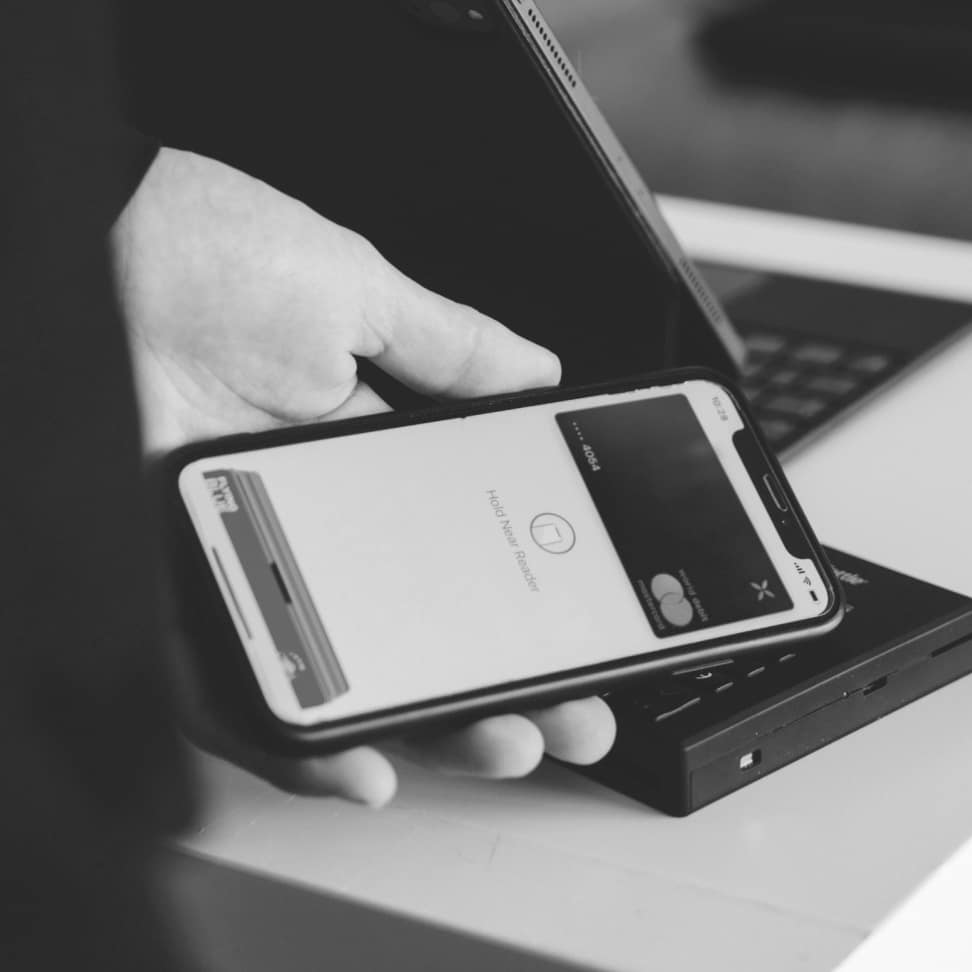 Ongoing security and control
2-factor authentication:
Apple Pay uses 2-factor authentication via Face ID, Touch ID or your phone's PIN code.

You stay in control:
Do your teams use Apple Pay for their everyday payments? Nothing changes! You keep control over everyone's payments.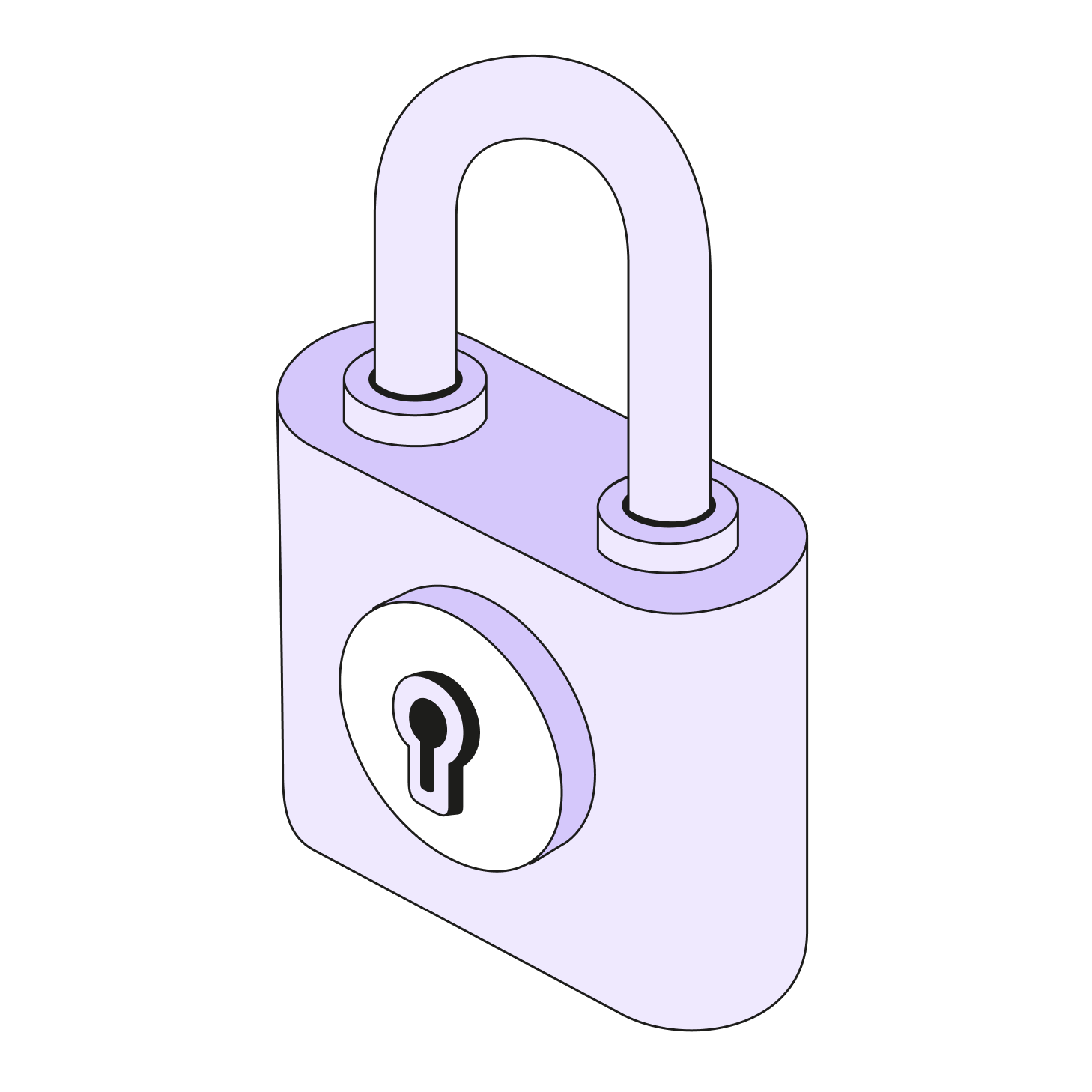 How does it work?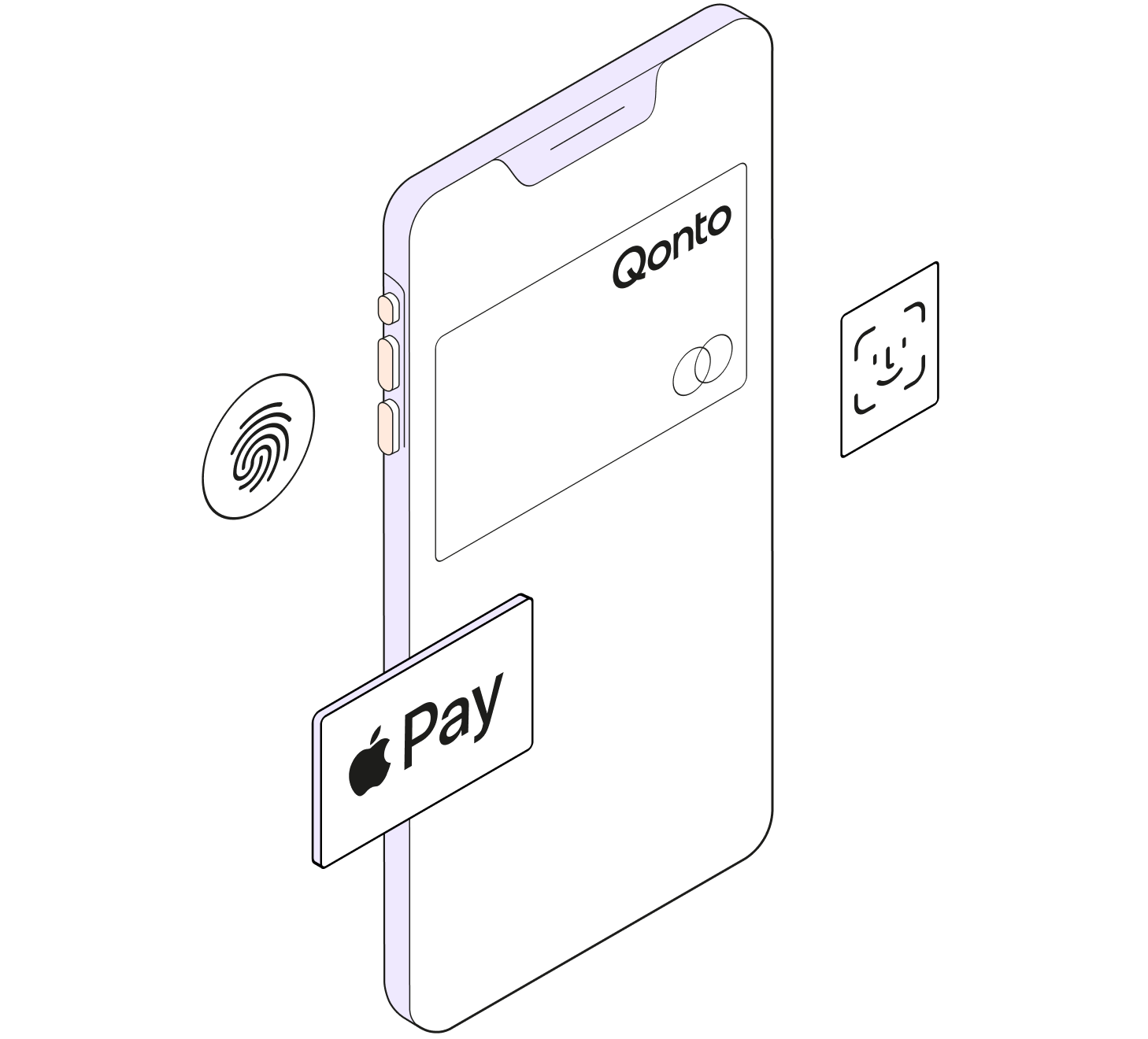 01
Order the Qonto card that suits your needs and activate it
02
Add your Qonto card to the Apple Wallet app
03
Pay online and in-store with Apple Pay
Switch to virtual
Pay with your mind and wallet light by using your virtual cards with Apple Pay. Add them to the Apple Wallet App and use your virtual cards in-store.
Frequently Asked Questions
Are all Qonto cards compatible with Apple Pay?
What is the payment limit for my Qonto card with Apple Pay?
Can I use Apple Pay on my MacBook or Apple Watch?