Manage your finances and accounting, without being an expert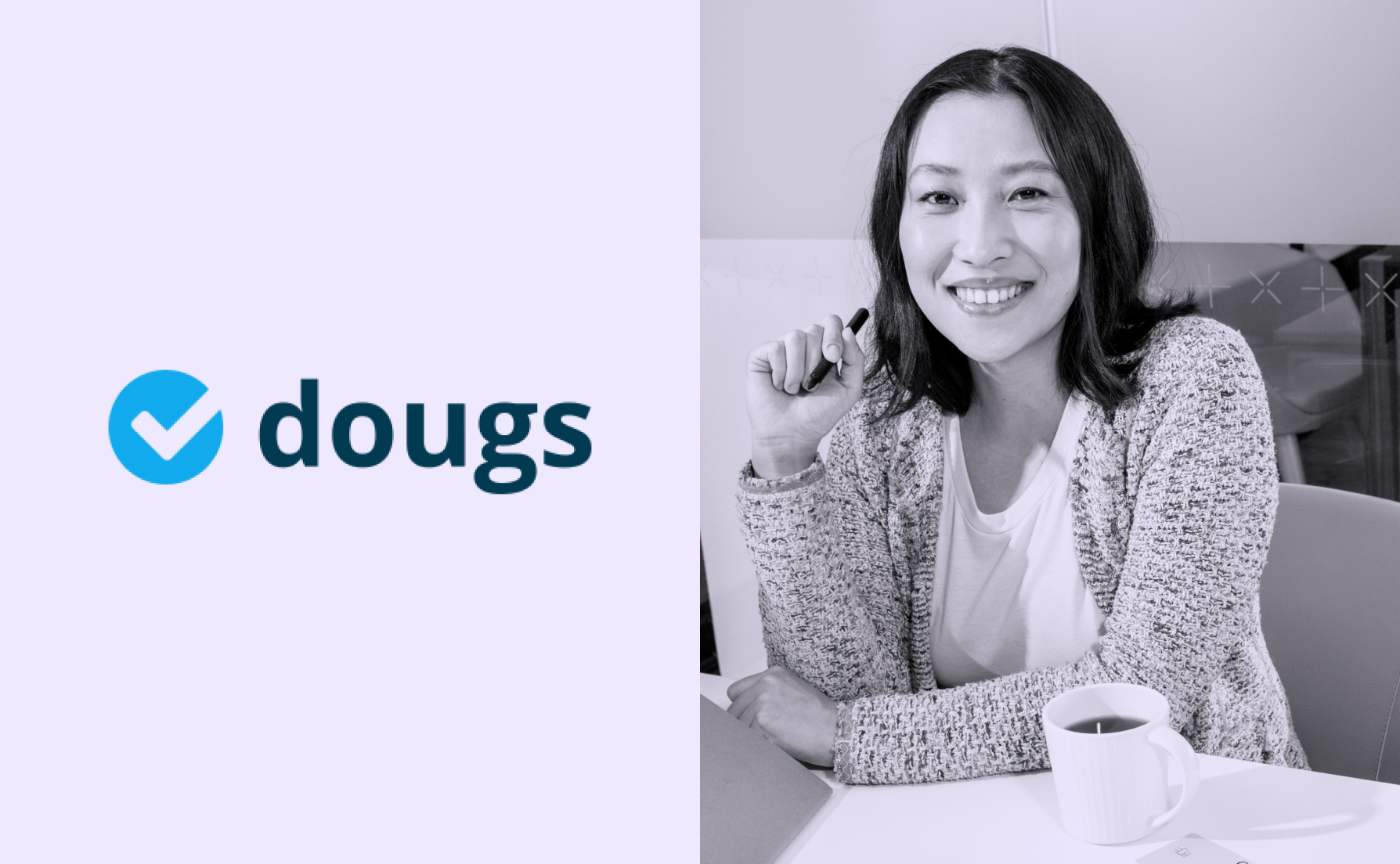 Qonto and Dougs worked closely together to create an easy solution for uploading your financial data to your accounting tool.
As many of you know already, Qonto offers much more than payment methods and a current account! Of course, providing you with financial services remains central to our mission, but we go above and beyond, guiding you through the first stages of your accounting process.
That is why the teams at Dougs (the app that replaces your accounting expert with the same level of advice) and at Qonto worked closely together to create an easy solution for uploading your financial data to your accounting tool.
We take collaboration to the next level! 👨‍👨‍👧‍👦 Since the beginning, we have appreciated your contribution to the development of new features and services. Some of you were even given an exclusive sneak preview of this integration in order to give us feedback.
Matthieu Le Coz, CEO of BluTech, an IT service company, agreed to recount the few weeks he experienced with the Qonto x Dougs integration! Listen up, because he is about to reveal all!
Create a company and manage your finances, without being an expert
Matthieu first set forth on his entrepreneurial adventure in September 2018 after having worked for IT service companies for several years. Stepping into this new professional world can be overwhelming, but one decision was clear: his approach to managing his finances and accounting would be 100% digital.
It was my first time managing a company and professional finances. I was initially quite nervous about the accounting aspect. I imagined it being fairly complex, given that I had no specific expertise in the field. But tools like Dougs and Qonto enabled me to embrace my role as entrepreneur with peace of mind. In particular, I was able to deposit my capital quickly and easily thanks to Qonto.
From managing your finances to closing the financial year
From transfers to direct debits, cards and more, Matthieu conducts all of his professional expenses with Qonto and prepares his bookkeeping all on his app.
As soon as I complete a new payment, I immediately attach the receipt associated with the transaction, such as an invoice or a sales receipt. I also add a comment, especially for business lunches. Then I add an expense category.
Once this financial information is entered, it is uploaded automatically to Dougs thanks to the Qonto x Dougs integration via API.
I have a feeling that some of you may be wondering what an API is. It is an interface which allows several applications to communicate with one another, mainly to send data from one to the other.
Once all the information is entered into Qonto, I wait for it to be uploaded to Dougs. Then, all that is left for me to do is validate the transactions. You could say that this integration has really boosted my level of satisfaction. I was already very satisfied with Qonto from the outset, especially compared to the conventional banks I use for my personal finances. This integration has certainly raised the value of both tools up a notch.
As an added bonus, thanks to this integration, Dougs accountants are able to access Matthieu's complete file in order to offer him advice and complete his balance sheet in no time.
What are the advantages of uploading your financial data to your accounting tool?
Well, Matthieu spends just a few short minutes a day managing his finances. Sounds impossible, right? Don't take our word for it! ⬇️
Since the integration, I spend just a short time in Qonto to prepare my accounts. Before the integration, I had to re-enter the invoice in Dougs manually. I would lose time looking for the invoice, refiling it, then re-entering the comment. Today, this information is uploaded instantly. While I still spend some time in Qonto to prepare my accounts, I spend less time in Dougs. Today, this task is far less time consuming.
We have two words for you: security and consistency!
It's true that by having to manually enter my information twice, I increased my chances of having input errors. It comes down to data security. My financial information is always consistent. I find the same data, comments and documents in both tools, and I feel reassured.
If you use Qonto and Dougs and, like Matthieu, would like to save time and manage your business with total peace of mind, you can!
Simply recover your secret API Qonto key and enter it into Dougs! 😎
ABOUT THE AUTHOR
Our Product Marketing Managers have one simple goal: to help our customers get the most out of Qonto's many tools and features.
Subscribe to our newsletter
Enter your contact details to get the latest news and trends to help boost your business. 
Ready? Let's go.
Whether it's to examine the specific needs of your business, or to go over the benefits of Qonto's tools and features, we're here for you.