Working towards gender equality in Fintech
3 mins
September 06, 2021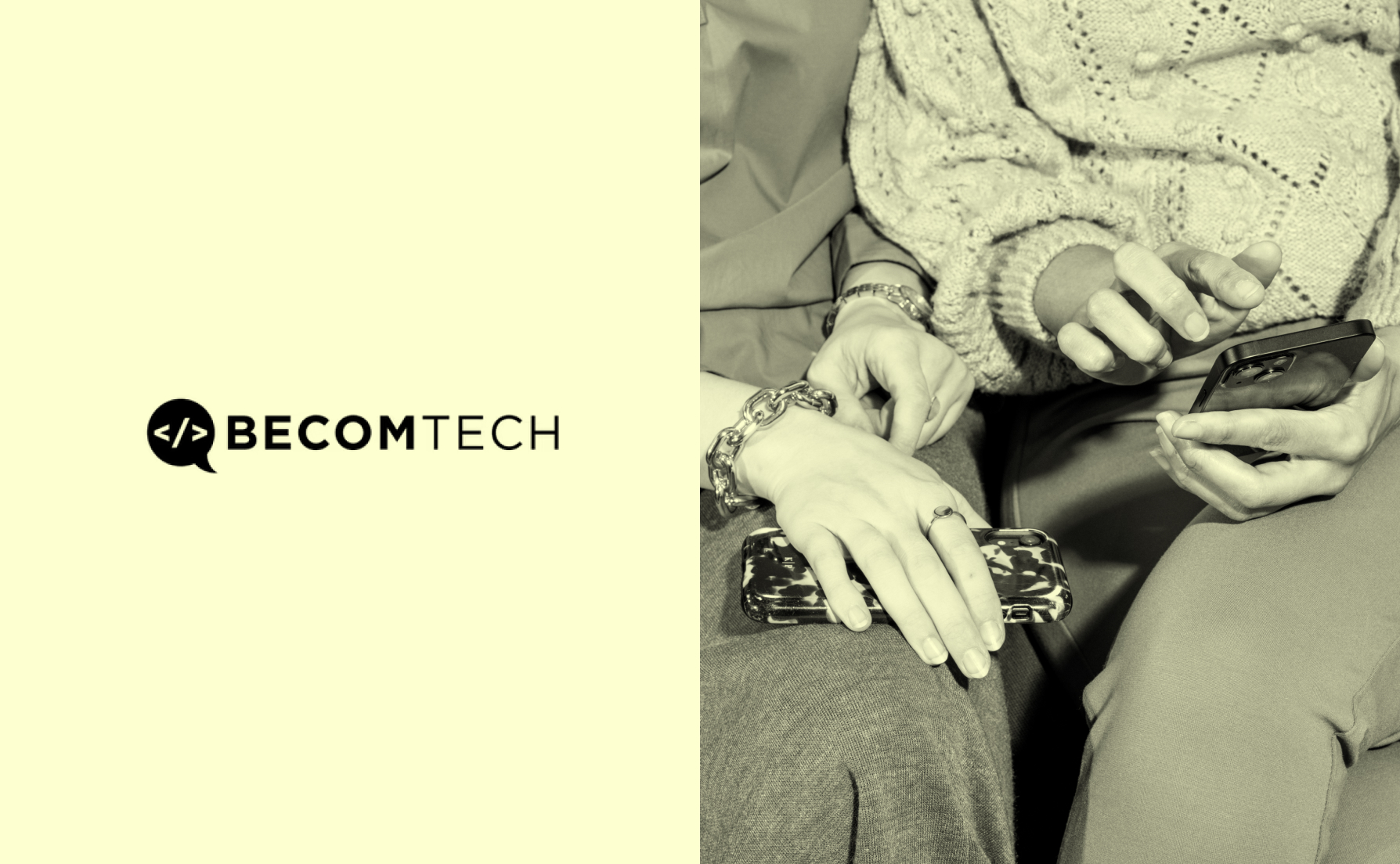 Qonto welcomes three interns from the BECOMTECH initiative
Gender equality is starting to become a reality in some domains, but France's fintech sector is not among them. As so often, it's a story of underwhelming numbers for women, who make up just 33% of those working in fintech. Across technology more generally, that number falls to just 11%.
At Qonto, we're doing what we can to achieve gender parity, starting with our own recruitment process. Women currently make up 40% of the Qonto workforce, higher than the average but still not enough. It's why we've partnered with BECOMTECH, an association dedicated to diversity and gender equality in IT and the digital sector at large. Its aim is to shine a spotlight on the professions within tech and to support girls of secondary school age who have an interest in the sector.
Thanks to the JUMP IN TECH program, we were able to welcome fifteen female high-schoolers into the universe of a fintech company. Following this morning of discovery, some of the girls decided to take their internships at Qonto over the course of the school year. And we couldn't be happier to have them with us!
In concrete terms, the girls spoke with various Qontoers and had the chance to ask them about the educational and professional journeys that brought them here, as well as the skills needed to work in the tech world. The girls also did some group work to draw up some ideas about their own start-ups.
Societal change comes via mentality change. And when it came to mindset, we were most impressed! These budding entrepreneurs are as keen to learn as they are to succeed and say they want to help create the jobs of tomorrow. Their ideas interested us, so we decided to interview them a little. Here's what we learned from Carla, 16, Jade, 15, and 17-year-old Asma.
Why did you sign up to BECOMTECH's JUMP IN TECH program?
Asma: I got an email from my high school and I wanted to discover new things. My dream profession would be a surgeon and I'd like to follow medical studies. At the same time, I'd also like to develop other skills and maybe one day combine them all.
Jade: I'm already a member of another association, Rêv'elles, that helps young women with their self-confidence and to find a career path. Through them, I found the webinar for the BECOMTECH association. For me it was the obvious choice as I would like to work in the tech domain later on. Specifically in IT and cybersecurity…or why not even the police?
Carla: My sister suggested the program so that I'd have something interesting to do during the holidays. I didn't really know what to expect joining JUMP IN TECH but it's been a great experience in learning new skills. I've loved finding out about different jobs and meeting different people. I'm going to study engineering. For me, the most important thing is to be able to work in a sector I feel comfortable in.
What did you think about your visit to Qonto?
Jade: I found it really inspiring and gratifying. We got a really warm welcome. I've realised that with the right skills there are so many different things we can do! There are so many possibilities and that's really reassuring to know. You get the feeling that there's a good cohesion at Qonto and that human relations really matter.
Carla: I didn't expect such a warm and welcoming company. I imagined a very serious company where it would be difficult to have any fun moments. I particularly liked the fact that Qonto puts strong emphasis on values when it comes to recruitment. They know how to mix comfort and discipline at work.
Asma: The hierarchy seems to be well thought out. There's a good feeling, and the offices are really nice. It showed me a different side to the company. Before I had a vision of it being quite boring but there's lots of good relationships between people. You can talk about what you want, it's certainly not as strict as I thought it would be.
Does the tech world seem to you to be as accessible to women as it is to men?
Carla: Women have their place everywhere, they just need to be given the means.
Jade: Being a girl shouldn't hold you back. It's all about our ability and our desire. And it doesn't matter if you grew up a council estate. As long as you've got the skills, anything is possible.
Asma: It doesn't make a difference if you're a woman or a man, as long as you know where you're going and what you want.
A big 'thank you' then to our partner BECOMTECH and to Carla, Asma and Jade for their time in answering our questions. Equality is everyone's business and companies are the spearhead of the campaign for parity. Change comes through initiatives like these and we are proud to have been able to make our own contribution to the cause.
ABOUT THE AUTHOR
Mark worked for 12 years in broadcast journalism before making the switch to business audiences. A Qontoer since 2021, his focus is on writing copy that speaks frankly and directly to customers.
Subscribe to our newsletter
Enter your contact details to get the latest news and trends to help boost your business. 
Ready? Let's go.
Whether it's to examine the specific needs of your business, or to go over the benefits of Qonto's tools and features, we're here for you.