Summary
"Our greatest reward is to provide a useful and simple product"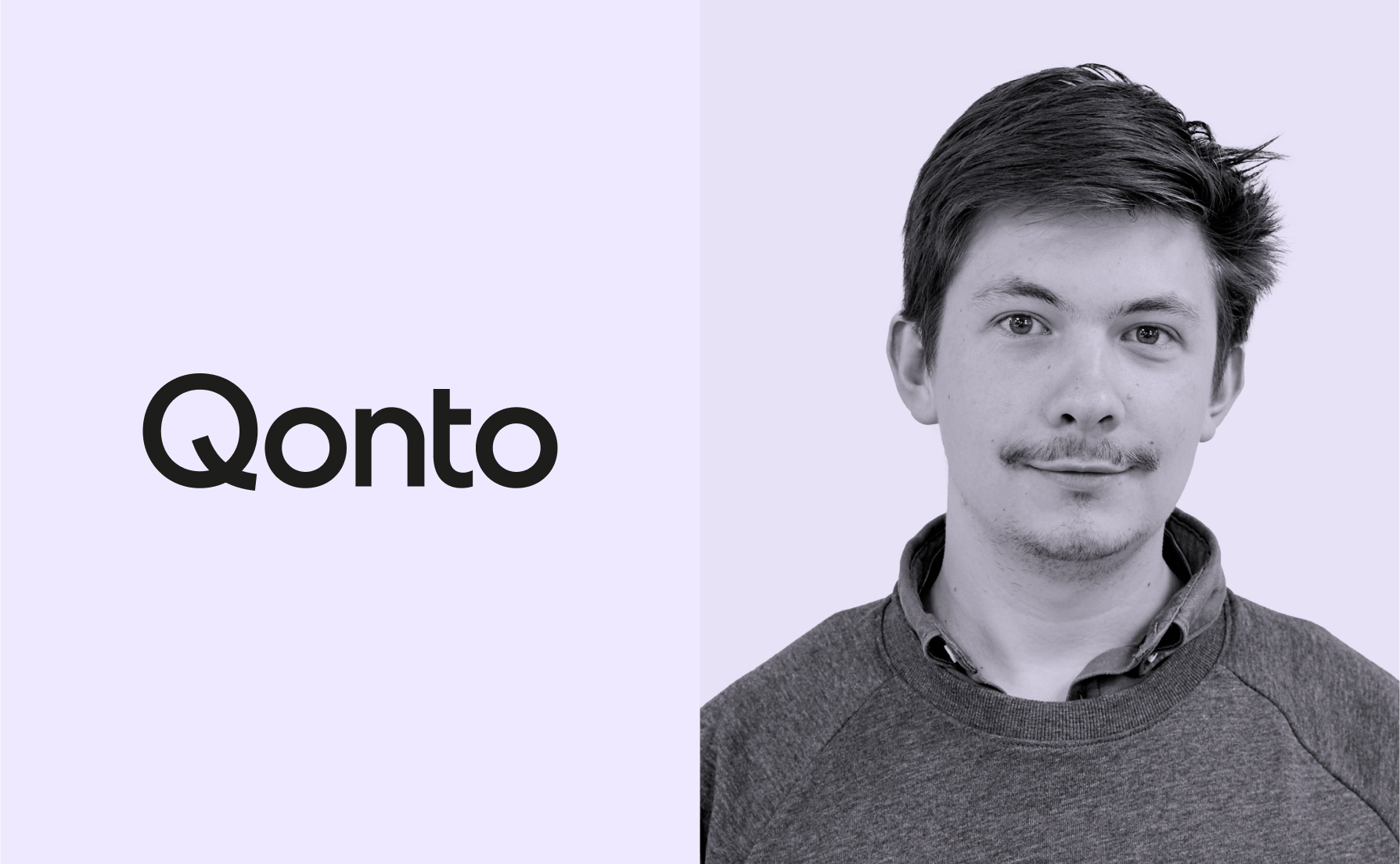 At Qonto, a Product Manager always acts and questions with a single golden rule: creating value for the user.
This article was first published on Medium on January 28, 2019.
At Qonto, a Product Manager always acts and questions with a single golden rule: creating value for the user.
Théo is a Product Manager and joined the Qonto team in September 2017, after the product launch. 🚀 Even if since he started the product has changed, the vision and ambition stayed the same. When asking Théo what makes the product and team strong, he spontaneously talks about its simplicity and the methods applied internally.
"We build our own working methods. We too have constraints close to the big banks in terms of security, compliance, etc. But it is a permanent challenge to transform these constraints into a simple and fluid user experience. We are always looking for more simplicity and in the end this is reflected in the design and the experience we provide to our customers."
Finding solutions and solving problems is what motivates the product team.
"I love when the time comes to let users know that we have finally found the answer to their problem. They often come back to us to thank us and we see the impact directly on the use of the product. It is our greatest reward, to provide a useful and simple product."
From 250 beta testers to 25,000 corporate clients
If before joining Qonto, Théo already had the opportunity to give the application a try as a member of the beta phase, it is above all the product ambition of Steve Anavi and Thomas Vuchot who finally convinced him to move from Qonto beta tester to Qonto Product Manager.
"The product vision was unique: focused on execution."
When he joined the start-up, the challenges were quite different. At that time, the prioritisation of subjects was "simpler" and the solutions more "obvious."
"We must build the 'foundation' of a banking institution: be able to technically execute transfers in foreign currency or set up strong authentication, for example."
Since Qonto has grown well, the challenges and the product team have so.
"We were three PMs when I joined, today we are eight, soon we will be nine... and we keep recruiting. Now, our product is used by seven times more clients with very different profiles. It meets many banking needs, is more complete and therefore our challenges are different."
Faced with the new challenges awaiting Qonto in 2019, Theo cannot hide his enthusiasm.
"We are building our own Core Banking System! It's like changing the engine of an airplane!"
Qonto is also expanding worldwide and will soon make its product available to companies registered in Spain, Italy and Germany. With these new countries, new uses are emerging: "We will have to move from: "I have empathy for a French customer" to "I understand the needs of an Italian, German or Spanish customer." All this by continuing to offer an increasingly reliable, simple and fast banking experience.
This adventure is tempting, isn't it?
Curiosity, humility & energy
To the question: what do you expect from a Product Manager? It naturally refers to technical skills, a "user experience" sensitivity and an alignment with the company's strategy. But not only that! At Qonto, what is expected of a Product Manager can be summed up in three words: curiosity, humility, energy.
Who said that curiosity killed the cat?
Yes, the Product Manager is also this neighbour who can't help but come and watch what's going on under the hood of your new car.
"For me, the Product Manager is an intrinsically curious person. He always wants to know more and asks the right questions to analyse the situation."  
To solve real user problems, no secrets: you must search, get your hands dirty to finally find what is valuable.
Accept it: You don't have the answer.
While this can sometimes be hard to accept, as a Product Manager... you do not necessarily have the answer to the problems raised. Theo's job is precisely to ask the right questions to the right experts.
"Our customers are experts in the problem because they are confronted with it every day. Designers and developers are experts in appropriate solutions. Product Managers are there to show empathy towards everyone, collect context, constraints and help our team focus on what is most valuable."
And most importantly, a good dose of contagious energy
The reality of a product team is that it does not always work on the most attractive features from an external point of view.
"The last feature I worked on was to give our customers the possibility to choose a custom separator for their CSV file export."
Of course, developing a product does not always mean developing the "hottest" feature that excites the whole team with Machine Learning. A useful feature will improve the user's daily life. You must therefore be able to stay motivated, be passionate about the problem to be solved and make this problem contagious within the team through a large dose of storytelling.
If you are passionate about the Product and are not afraid of challenges as Theo, join Qonto as a Product Manager!
Let's talk about product 🤖
The applications that inspire him…
Swarm, a gamified localization application that he has been using religiously for more than 5 years
Gyroscope, an application that summarizes in a simple way a very complex set of data
Monzo for their high product attention
Airtable, Coda or Zapier, who embody according to him the new ways of working or prototyping, and make us get out of the shackles of the spreadsheet or Google doc.
Finally, like any curious and decent PM: his business monitoring!
"Product" (but not only) Twitter accounts that inspire him: Melissa Perri, John Cutler, Jared Spool, Paul Adams, Ryan Singer, Naval Ravikant ,Patrick Collison, Making Monzo, Emma …
Podcasts:
The readings he liked: Product Leadership, Sprint (by google ventures), the Principles of Development Flow (project management), Competing Against Luck (to understand the Jobs To Be Done), and the article by Hemal Shah called "Good PM, Bad PM".
Not to mention a weekly visit to hacker News and ProductHunt.
ABOUT THE AUTHOR
Our Product Marketing Managers have one simple goal: to help our customers get the most out of Qonto's many tools and features.