Summary
SWIFT: receive transfers from around the world (finally) 🌍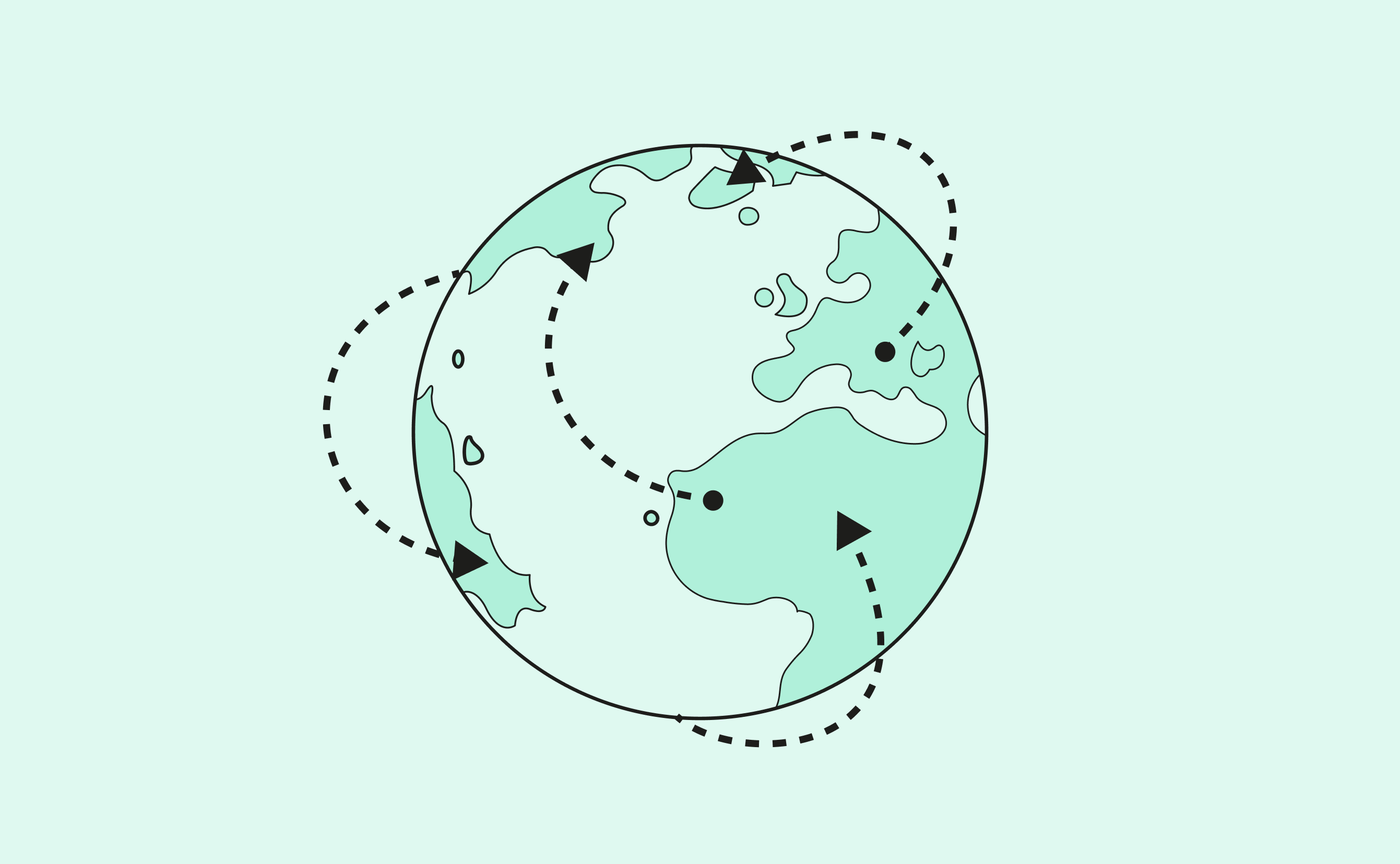 When dollars become euros, as if by magic
Every day, more and more of our users are expanding their business internationally.
Some of them have chosen to remain within European borders, while others are already operating on several continents.
To support them on their new adventures, Qonto now offers all entrepreneurs the possibility to receive SWIFT transfers. That means they can get paid from anywhere in the world.
Converting dollars into euros
Until now, only SEPA euro transfers could be sent to our users' accounts.
For example, to deposit a transfer from the United States (and to convert it into euros), users had just two choices:
open an account with a traditional bank
or use an intermediary service such as TransferWise or Xendpay
Essentially, they had the choice of wasting either their money or their time.
That's where SWIFT comes in. This banking network makes it possible to receive a transfer from any country, whatever the local currency.
In other words, users can accept payments from clients in the United States, China or even Morocco. Plus, it makes no difference whether the sender's account is in dollars, yuan or dirhams. Our users can now receive international payments in their Qonto account directly, and they don't need to worry about converting them into euros. We take care of everything!
Many of us have become used to traditional banks charging hidden (and often mind-blowing) fees.
At Qonto, however, every user knows how much they pay (and why). We have thus taken the time to explain the costs associated with receiving a SWIFT transfer, so you can avoid any unpleasant surprises.
Let's start with the receipt fees
For accounts with a Standard or Premium plan, this service is included! For entrepreneurs or self-employed individuals who opted for a Solo plan, a fee of €5 (excluding taxes) is applied to each SWIFT transfer received, in addition to the monthly cost of their plan.
Be sure to select the plan that best meets the needs of your business. 🤗
Moving on to exchange fees
Often difficult to find and understand, an exchange fee is a percentage of the exchange rate that is paid to the bank responsible for converting the transfer. Although rarely discussed, it is very real indeed (as you're beginning to understand, we prefer to lay it all out on the table).
We have no control over the percentage taken by issuing or intermediary banks when they convert the funds. When we convert the transfer, however, we are fully transparent with you about our fees!
As a payment institution, Qonto entrusts a partner to convert the funds. We have joined forces with a correspondent bank with whom we have negotiated an interbank rate of approximately 2%. This rate is, of course, an estimate and may be higher or lower depending on the date, the transfer amount and the currency.
Here, we have provided all the details and information on the cost of a SWIFT transfer. With our advice, you can be sure to avoid any unpleasant surprises. 🙊
A new banking platform with new features
The ability to receive SWIFT transfers is just one of many new features made possible by our new banking platform.
This means that all our clients with a new current account on our new 100% Qonto banking platform (whose BIC starts with QNTO) can already receive transfers from around the world.
Those whose account is still hosted by our former partner (and who thus see the letters TRZO at the start of their BIC) will need to wait a bit longer.
We must first transfer the banking activity of these companies onto our new platform.
To all those entrepreneurs affected, don't worry: you won't have to do a thing. We will be in touch with you soon to sort everything out. Within a few short weeks, you too will be able to receive payments from all four corners of the globe. 😉
ABOUT THE AUTHOR
Our Product Marketing Managers have one simple goal: to help our customers get the most out of Qonto's many tools and features.