Summary
Being international at Qonto  
5 mins
September 03, 2020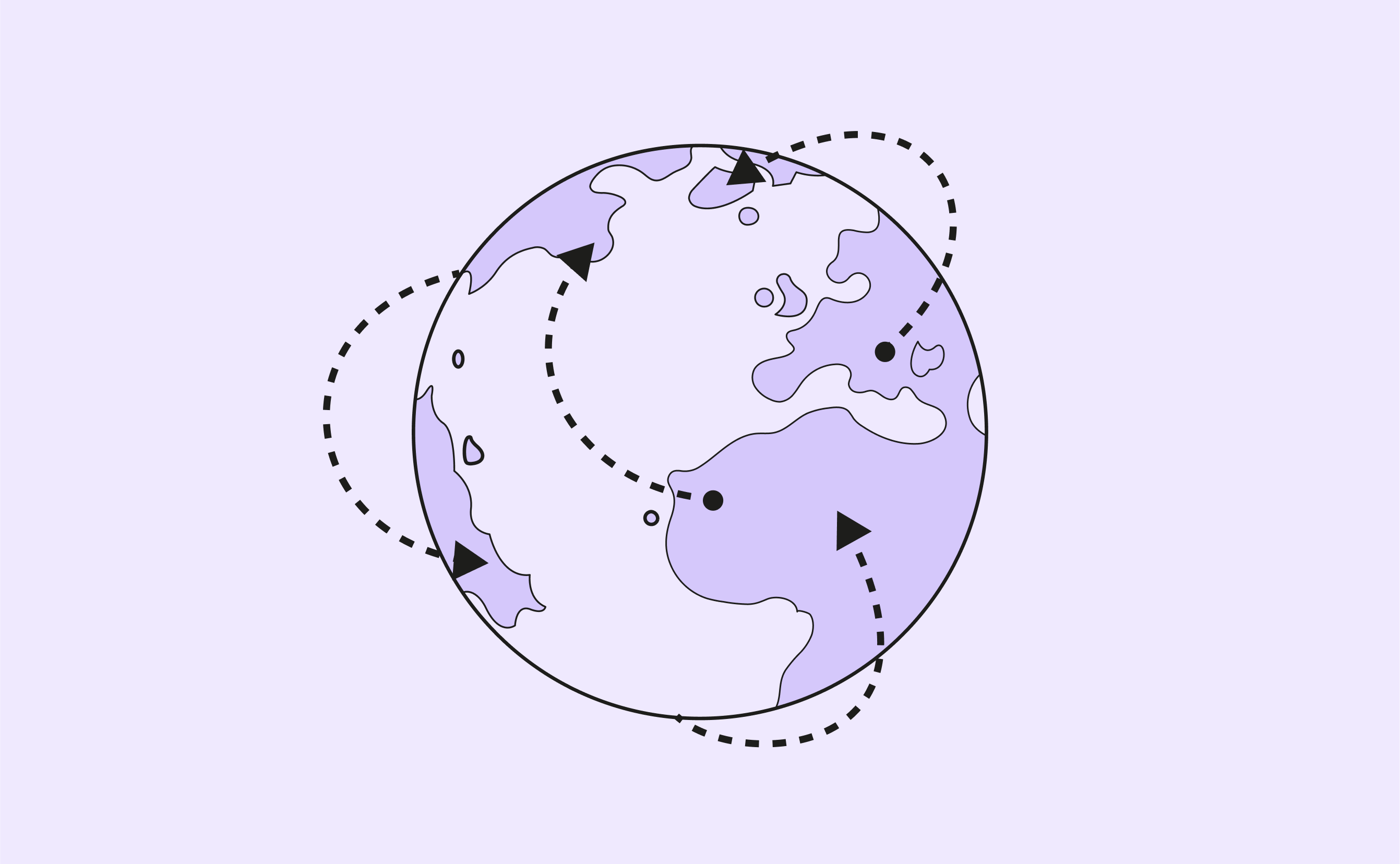 Talent has no boundaries. 🌎
With its strong growth since 2017 and its European leadership ambitions, Qonto quickly needed to recruit international talents. Understanding the business challenges of the new target markets and reflecting the full spectrum of clients was and still is critical to the success of the start-up.
Early on in its history, Qonto looked beyond the borders of France for both senior and junior talents.
Despite a complex job market and a frantic race for new talents, Qonto has now nearly 40% international team members out of 400 employees. This diversity is not only a source of great pride at Qonto, but is also an essential cultural asset to strengthen its European expansion.
How is the Qonto team facing this challenge and attracting these international profiles? How does the company support international candidates throughout their recruitment process, and finally, how does it ensure the success of their integration?
Keep reading to get all the answers. 👀
What profiles are we looking for?
In its early days, Qonto was mainly looking for Tech profiles (including freelancers working remotely) from abroad given the shortage on the French market. But with the ambition and launch of the company across Europe, Qonto also looked for German, Spanish and Italian talents. It was essential to entrust the development of these new markets to "local" profiles so the company could benefit from their knowledge.
Giulia, Marketing & Communication Manager Italy explains:
"I immediately wanted to be part of the team and contribute to the launch of the Italian market. I was already convinced that the product would be a great added value for companies and freelancers in my country. One year later, the results we have in our market only support my decision".
And since then, many other international profiles joined the adventure (a Product Manager from Canada, a Talent Acquisition Manager from Belgium, an American Chief Marketing Officer and developers from Ukraine, Brazil and China).
How did Qonto develop this international dimension?
This international recruitment was carried out in two stages.
First, Qonto reached out to organizations such as the French Tech that provides access to a wide range of information, advice and simplified visa processes. The start-up also identified other partners that can help obtain visas for more specific cases, such as family repatriation or tax issues in order to include as many profiles as possible.
Second, in parallel and internally, Qonto switched its communication exclusively to English in January 2019. This means that all communication and collaborative work tools such as Slack or Notion - to name but a few - are used 100% in English. Internal events such as the "All Hands" (monthly company meeting) are no exception to the rule, as anyone who is presenting speaks in English.
Alicia, People Operations Manager, adds:
"From the very first interactions during onboarding, everything is in English. We explain to newcomers that this is a must for better communication and global understanding."
The numerous profiles met during the interviews enabled us to identify three major obstacles.
Profiles who may be interested in international mobility do not always bear in mind that salaries and living standards are not the same from one city to the other. It is therefore necessary to educate and inform our international candidates on the subject so that they can move forward serenely in their thinking process.
2. The fall of Paris' attractiveness
Despite its international influence, the city of Paris has been the setting of a few difficult events and movements for the past few years. The numerous strikes, demonstrations and other violent social movements clearly have had a negative impact on people's decisions to settle in the French capital. This is why we strongly recommend to come at least once during the recruitment process in order for the candidate to form their own opinion of the city and hopefully fall under its spell!
3. The French administrative system
Finally, the French administrative system has not yet been fully optimized and represents a third major obstacle. Obtaining a social security number, for instance, is still time-consuming, even though processes are now becoming more flexible. This is why Qonto, as a company, is in charge of managing these issues for its international talents.
What has been put into place?
1. Adapting the recruitment process
The recruitment process has been rethought to adapt to the distance, time difference or simply to the content of the interviews.
Lucie, Talent Acquisition Manager, coming from Belgium describes:
"A lot of practical, administrative or even fiscal information is given at the beginning of the recruitment process in order to reassure and inform the candidate, and this approach is often new to them."
A specific budget to help future employees settle in Paris is determined when the job offer is made. This depends on the country, the city of origin, the personal situation and the position. It covers, for instance, any moving or transportation costs and ensures that the new talent is relocating in the best possible conditions.
3. Helping find accommodation
Qonto's People team also links its international talents with Settlesweet - and other similar partners - to help them with the search for housing, which can be tedious in Paris, especially if you don't speak French... This service directly deals with apartment hunting, administrative tasks, financial guarantees.
Simone, VP International, Italian relocating from Germany speaks about his experience:
"My contact from Settlesweet was very competent and flexible, as he prepared several apartment visits with a French-Italian translator to facilitate appointments with real estate agencies. Bonus: the agency fees are paid by the government if you are a foreigner!"
4. Facilitating cultural integration
It is important for Qonto to integrate its talents coming from abroad with the rest of the team, in order to unite all the different teams and strengthen the overall team spirit, regardless of nationality. Several discussion groups (on Slack) have also been set up for Qontoers to help each other in their daily lives (on renting and buying apartments, dealing with administrative tasks, recommending bars and restaurants, cultural events, etc.).
5. Offering French lessons
Finally, to fully support these new talents in their cultural integration, Qonto provides French classes. Even though all communication is in English, the end goal is to make newcomers feel at home in Paris.
One of the team members who was a French teacher abroad teaches French during lunch breaks to newcomers. This is also an opportunity for them to get together and exchange about their new lives in Paris.
Externally, Qonto allows international team members to take French lessons through the Alliance Française. The results are impressive and very encouraging for many of them, including Ari, Product Manager from Canada:
"I arrived in France barely speaking French and I was really shy to practice it with my peers. I started taking French classes at Qonto during lunch breaks where I was able to improve my vocabulary, grammar and conversation regarding cultural and current topics. Plus, it was a great way to make friends!" 
An investment in the future
Attracting international talents surely is a long process for both the candidate and the company, but it is extremely rewarding and a real investment in the future.
To ensure the successful integration of international talents, Qonto put into place thorough recruitment and integration processes. And the feedback from international team members over the past three years has been very positive!
Wagner, Tech Lead from Brazil can testify to this:
"Qonto is the challenge I was looking for in my career, but their human touch is what struck me the most when I joined the adventure. I was 9,400 km away from my home, but everyone at Qonto immediately welcomed me with open arms and included me in this big family." 
All in all, talent has no boundaries at Qonto. And experience has shown that it was clearly worth the effort.
ABOUT THE AUTHOR
Qonto is the all-in-one finance solution that energizes SMEs and freelancers.