Introducing Apple Pay for your Qonto card 🍎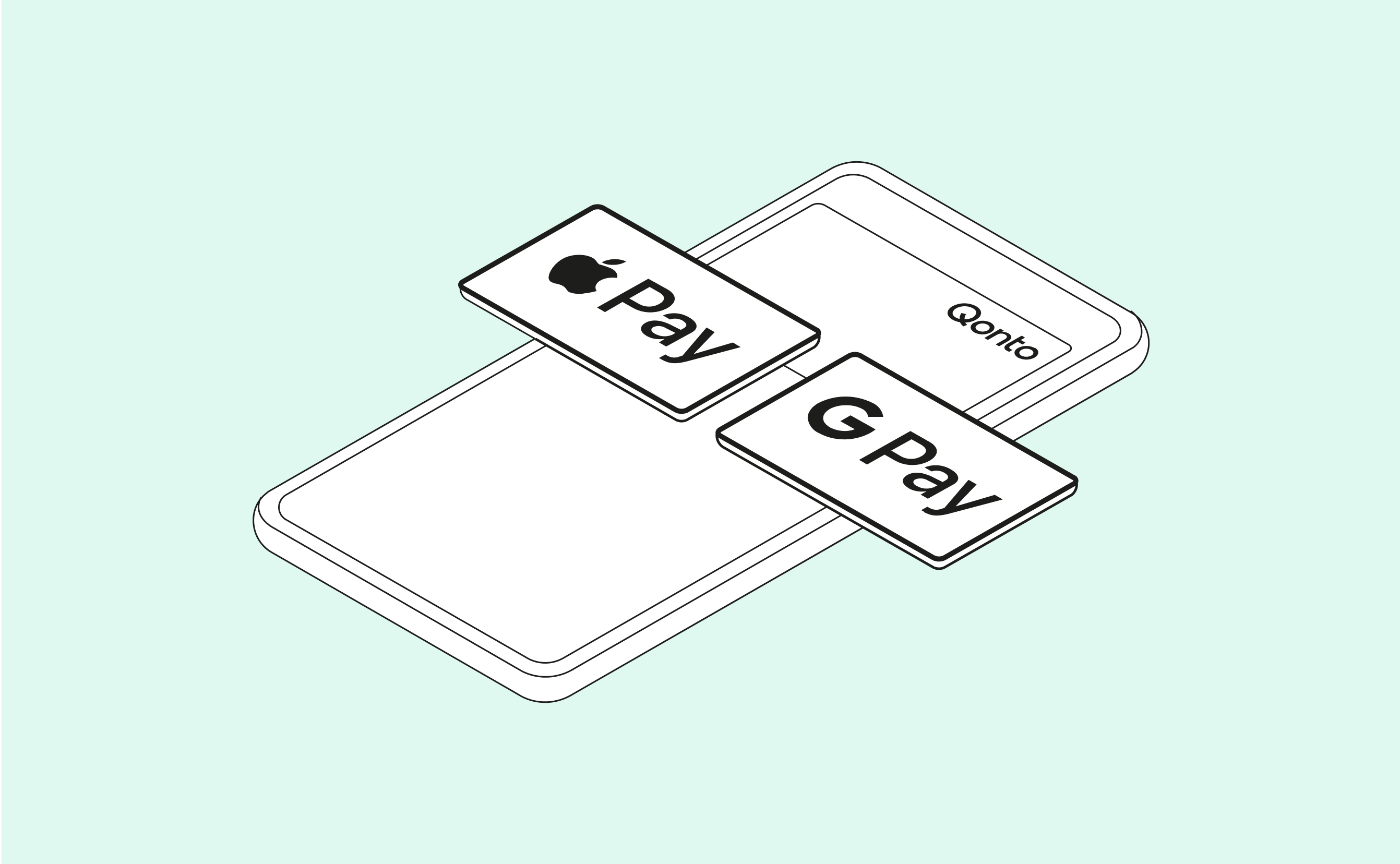 Payments will be as easy as (apple) pie!
A lot of you have been asking us recently how to activate Apple Pay with Qonto, and until now it hasn't been possible. Since we've had our 100% Qonto banking platform, our teams have been able to work on making this wish come true. Today we're delighted to announce that you can finally use Apple Pay with your business card to pay for your purchases in stores and online!
Apply Pay is a quick, simple and secure payment solution from your iPhone or Apple Watch. How do you use it? By adding your Qonto card to your Apple Wallet in just a few clicks. Just the kind of platform we love as it makes your life easier!
The Apple Pay service is completely free and available to all Qonto card users in France, Germany, Spain and Italy - regardless of the offer you signed up to.
Find all your Qonto cards in your Wallet 📱
A lot of you are already familiar with Apple Pay and use the service for in-store and online payments. Here's what's new with Qonto, to simplify the management of your business expenses.
All your Qonto cards are compatible with Apple Pay. Good news for your physical cards that no longer fit in your wallet or that you often leave at home by mistake. In just a few clicks, you can add them all to your Apple Wallet for carefree payment! The same thing goes for your virtual cards (which have already made your wallet lighter) which you can now use in stores thanks to Apple Pay.
We know you like to have the choice! That's why there's multiple options to fill your Wallet:
#1 Set up Apple Pay from your Qonto app
Choose the card you want in your Wallet. Click Add to Apple Wallet and simply follow the instructions to add the card. Accept the terms and conditions, and don't forget to select your card as the default card in your Wallet. First come, first served!
#2 Set up Apple Pay on your Apple device
On your iPhone: open your Wallet application and tap + to add a card. You can scan your card or enter the details.
On your Apple Watch: open the Watch application on your iPhone and select Wallet and Apple Pay then click Add cards.
On your iPad: go to Settings on your iPad, open Wallet and Apple Pay and click Add cards.
On your Mac: go to System Preferences on your Mac, open Wallet and Apple Pay and tap + to add a card.
Pay with contactless, without a card and with (nearly) no limit 💸
Do you buy more for your business at physical points of sale rather than on the web? Well electronic payment with Apple Pay isn't just for your payments online. You can pay using contactless in any eligible store.
To find out if the store is eligible, just keep your eyes peeled for the contactless symbol or the Apple Pay icon around the payment terminal. Found it? That means you can use the service! Piece of cake!
You're out for lunch and you've left your card at your desk? You've got two minutes left to buy your train ticket and you can't find your Qonto card? Don't panic! With the Apple Pay service, all it takes is a smile to make your purchase (thanks Face ID) or one click from your iPhone, Apple Watch or in Safari from your Mac.
We told you everything would be okay!
You might still be wondering: "Does it work for all purchases?" Yes, within the limits that you set. The only payment cap on Apple Pay is the cap on your Qonto payment card.
No more constraints, but you stay in control 🔐
So you can pay electronically, but can you do it securely? That's the Apple Pay guarantee, and one of Qonto's promises. It's not because you no longer have your card in your pocket (unless you have it on your phone) that you no longer have your cards to hand.
Your cards, your rules. Update your settings, permissions and payment caps for your future expenses whenever you want directly from your Qonto app.
And if you're unfortunate enough to lose your card or your iPhone? It happens to the best of us, but you're protected and covered: in a few clicks, remove, block, suspend, update or add a card in your Wallet.
Are you getting the hang of it? Lay your cards on the table without giving up your data. Apple Pay protects the details you share by identifying you with a unique account number associated to the device you use without ever transmitting your bank card numbers. Apply Pay doesn't keep and doesn't communicate your bank card data to the sellers you buy from.
So, feeling happy and reassured?
Find all the information about the security and confidentiality of the Apple Pay service right here.
Thanks to your questions, we're always able to improve our service. So (really) don't hesitate to tell us if you're satisfied with this new feature that lets you at last use Apple Pay to pay with the device of your choice!
ABOUT THE AUTHOR
Our Product Marketing Managers have one simple goal: to help our customers get the most out of Qonto's many tools and features.
Ready? Let's go.
Whether it's to examine the specific needs of your business, or to go over the benefits of Qonto's tools and features, we're here for you.