Summary
How does Qonto use Qonto to prepare its accounting?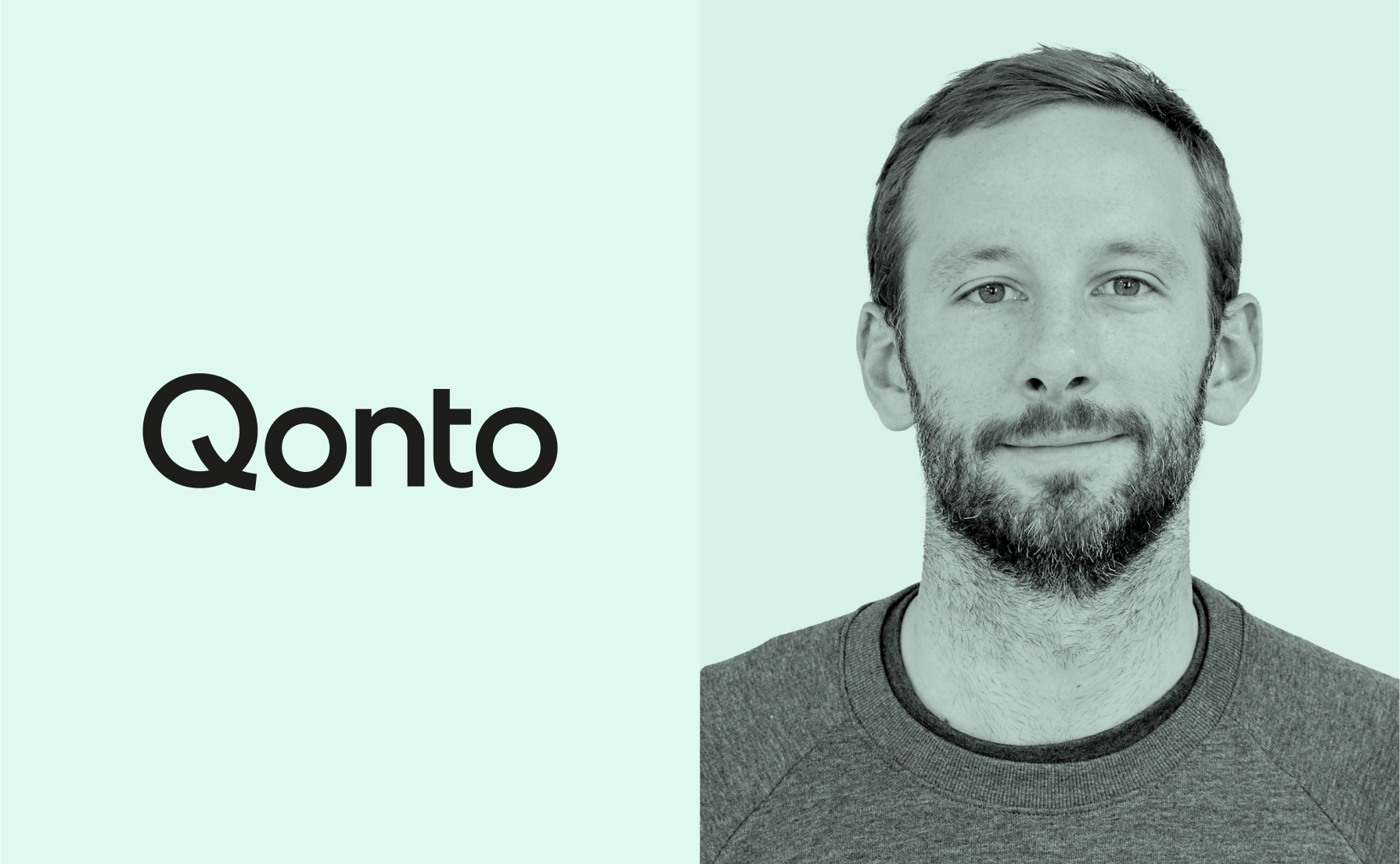 Hadrien has been working at Qonto for almost a year now and manages our finances like nobody else!
This article was first published on Medium on April 25, 2019.
Hadrien has been working at Qonto for almost a year now and manages our finances like nobody else! Salaries, monthly reports, IT HR, from the capture of expenses to the tax return: theses missions have no secrets for him and make Hadrien our most active user!
Expenses are a team effort!
Qonto has the same needs as its customers! Travelling abroad, professional expenses, some of our daily missions involve cash outflows.
"We have chosen to make name cards available to all Qonto employees who need to make business expenses. Why? Well, like our clients, Qonto teams also need to make certain expenses as part of their business."
In addition to simplifying the management of everyone's expenses, Hadrien points out that providing payment cards has enabled us to make the employees concerned aware of the company's expenses. Payment methods are adapted to the needs of everyone. Whether virtual or physical, card payment limits and permissions are customizable and can be modified in real time.
"We can say that accounting is a team effort. Once the payment has been made, Qontoer takes a photo of its receipt and links it directly to the transaction on its application."
Another important thing: Qonto employees can use their own product. But why is this so important?
"We are our first users. Create something meaningful and be concerned is a good thing. Quite simply because it gives meaning to our daily missions. As we are users ourselves, we can more easily put ourselves in our customers' shoes: understand their constraints, their uses and sometimes their frustrations. Some needs then seem even more obvious to us."
"Every company must justify its cash inflows and outflows with an accounting document. We are required to keep all originals in case of inspection in all cases. But by depositing the documents in Qonto each employee saves me 30 minutes per month, on a company scale the time saving is significant."  
Hadrien wasn't very happy to look for a receipt for hours. Indeed, we can imagine that finding a precise receipt among 5 shoe boxes filled to the brim was not always a pleasure. Well, hopefully this one won't be half erased.
"All I have to do is to enter a specific amount or name in the search bar to find all the information I need. It's so much more convenient than what I used to do before. I save time and in addition the interface is much more fun than the tools that the job usually uses!"
It does not stop there. He also explains how Qonto simplified the
calculation of the VAT balance
. "
Each Qontoer confirms the self-detected VAT from their receipt, which allows us to calculate the balance very quickly. In the event of a DGFIP audit, it is very easy to find all the supporting documents, amounts and VAT rates applied
." Other important benefit: an unlimited history!
"I can find receipts from 3 years ago if necessary. From an accounting point of view, this has great added value. With a traditional bank, we're limited to three months of history."
Collect all missing documents in one click
Filing a receipt on Qonto is a good practice and simplifies the daily life of the person who manages the finances. However, every month, some employees may forget to submit supporting documents for certain transactions. For each collaborator it is a small omission, but for Hadrien it is a list of missing receipts that never ends.
In case you doubt it: at Qonto we are obviously not perfect.
What is the consequence of our imperfection for Hadrian? Before each accounting closure (each month at Qonto), he consults all the transactions made during the month before verifying, user by user, which transactions are not justified. 🤯💀🔫 💣
"It was quite time-consuming, and I sometimes had to send several reminder emails to the same user for different receipts. The experience was not ideal, either for the user or for me."
So, to make it up to you and to simplify Hadrien's daily life and all the other CFOs and accountants who use Qonto, we took control of this.
Now, when Hadrien log in with an accountant access to complete his closing, a banner announces the number of missing receipts and in one click he has the possibility to send a reminder to employees who have forgotten to justify their expense.
😎Simple and efficient!
Now it's over, he won't spend hours claiming receipts one by one anymore.
ABOUT THE AUTHOR
Our Product Marketing Managers have one simple goal: to help our customers get the most out of Qonto's many tools and features.
Subscribe to our newsletter
Enter your contact details to get the latest news and trends to help boost your business. 
Ready? Let's go.
Whether it's to examine the specific needs of your business, or to go over the benefits of Qonto's tools and features, we're here for you.