Manage your expenses as a team
Automate your expense report process and stay in control by ordering Mastercard Qonto cards for your team members
A safe way to empower your teams
Set spending limits for transfers and for each card.
Invite team leaders and office managers and customize what they can see and do.
No more expense reports. Qonto's cards give employees the means to be autonomous and efficient.
Approve employee spending requests for cards and transfers in a click.
You're in good hands
Stay in control
The account admin can adjust the limits of each card in real time
Versatile
Commitment-free and scalable, according to your business needs.
Available
A dedicated team is available 7days/7 to answer your questions.
Bookkeeping is a breeze
Stay in your accountant's good books
Give your accountant "read-only" access so they can view and export your transactions and receipts.
Say goodbye to chasing down receipts
Team members can scan and upload their receipts as they make purchases. They'll get automatic reminders in case they forget.
It's all connected
Every receipt, VAT rate and transaction is synchronized to your accounting tool in real-time.
Keep control over all your expenses
Configure individual access rights for each Manager, according to both their needs and yours.
Set spending limits for each Mastercard. Per day, per month or per transaction.
Keep track of all your transactions, in real-time with an unlimited history.
Save time managing your invoices
Centralize your supplier invoices and receipts
Automatically link your receipts to the right transaction
View payment deadlines at a glance
Settle your invoices on the spot or schedule future payments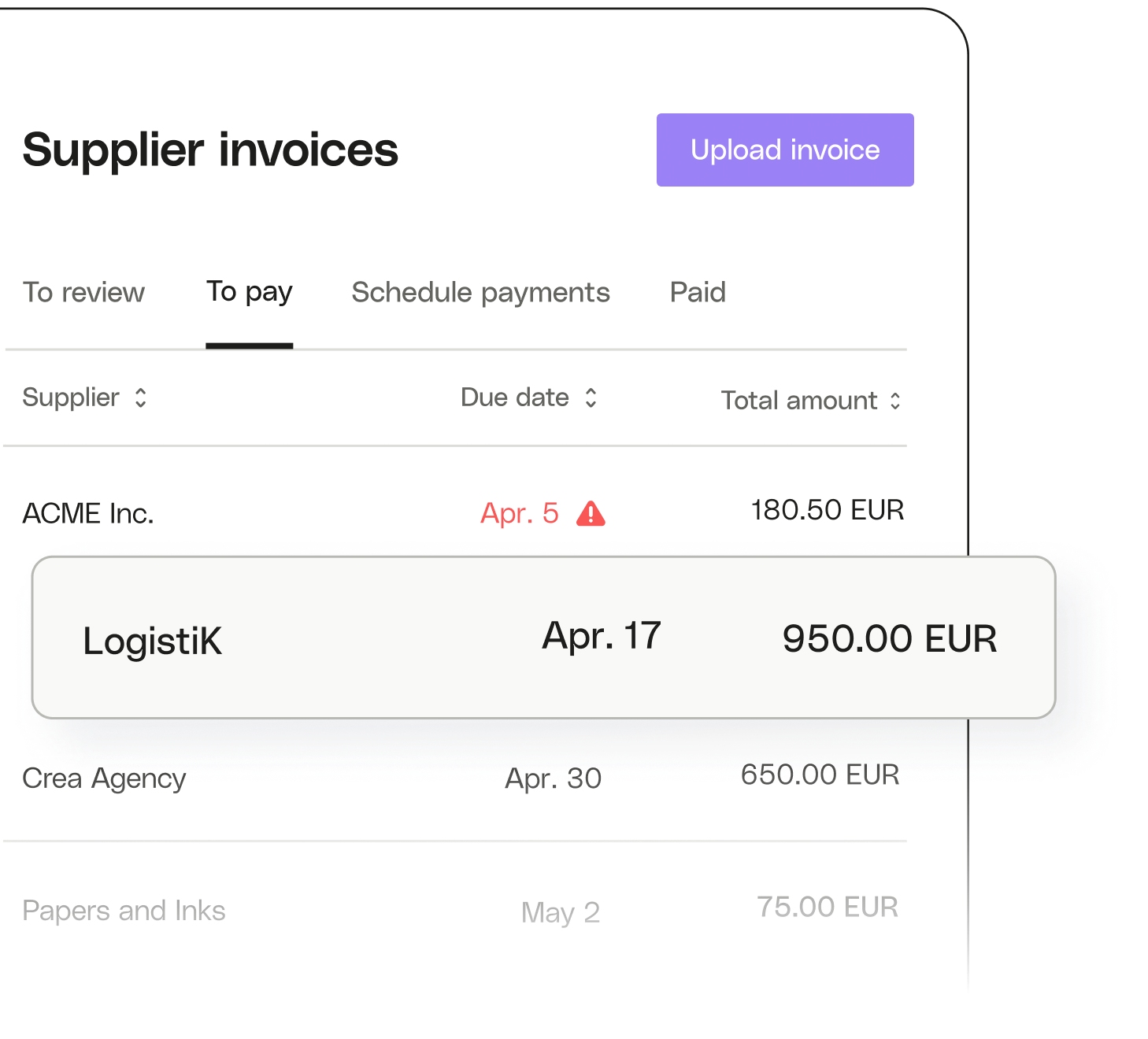 Trusted by 400 000 companies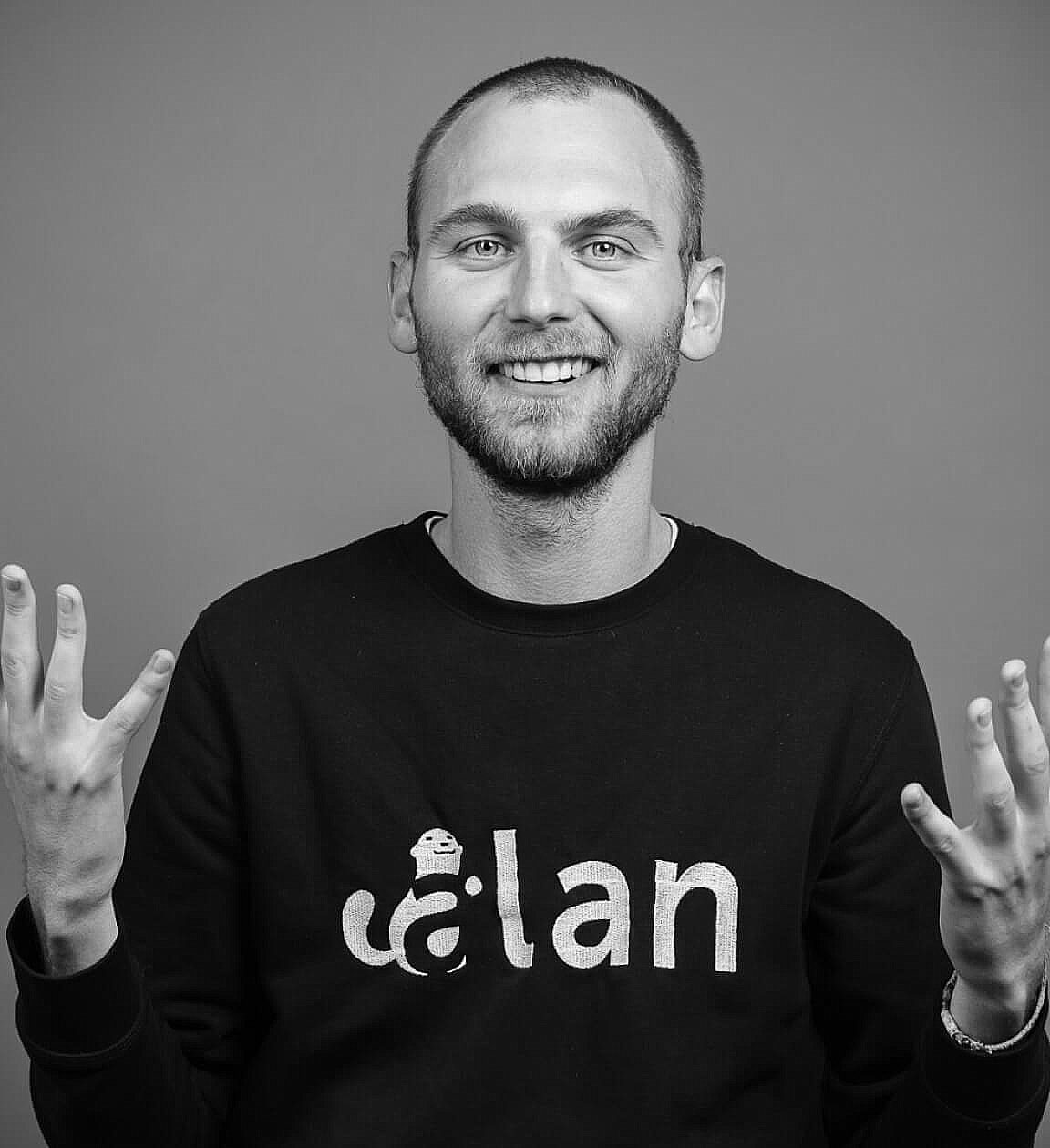 "Qonto is 100% aligned with what we do at Alan: a straightforward service, a customer-oriented interface, and ultra-fast customer service!"
Jean-Charles Samuelian, Founder at Alan
"Qonto really helped us to give our field-employees greater autonomy. At Kawa, our collaborators have their own Qonto card to manage their professionnal expenses."
Antoine Vayson de Pradenne, Founder at Kawa
Ready to try Qonto ?
01
Sign up in a few minutes
02
We just have to verify your identity
Möchten Sie zu Deutsch wechseln?
Möchten Sie diese Webseite auf Deutsch ansehen?