Open your business account online
The all-in-one account you can open in about 10 minutes
Mastercards, instant SEPA transfers, direct debits, and much, much more…
Invoices. Bookkeeping. Expenses. All in one place.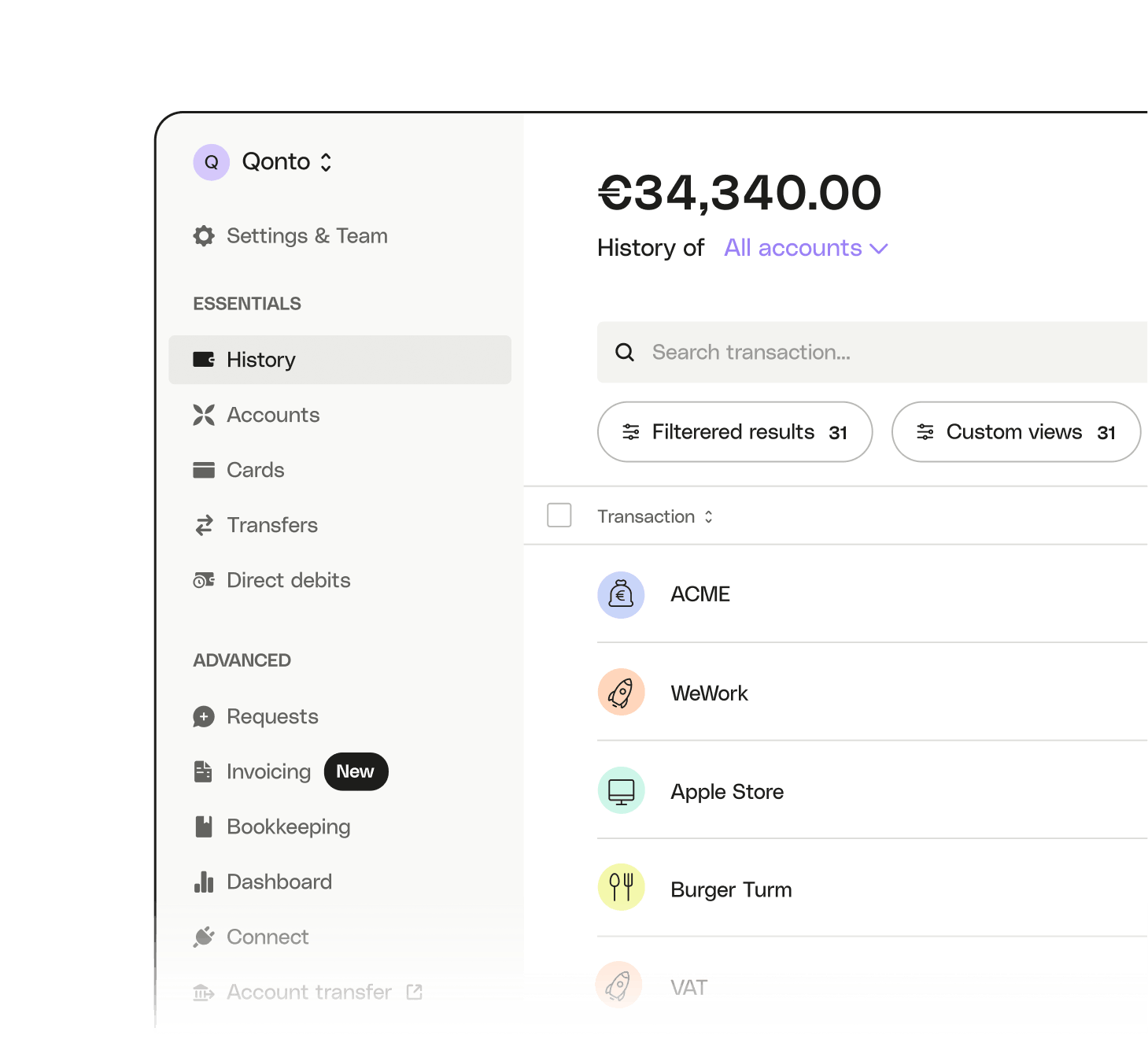 The banking advantages of an online business account
Unlimited transaction history and real-time expense tracking

Real-time expense tracking

Customizable debit cards

Worldwide transactions

7-day-a-week customer support
Recognized for quality
Qonto is a TÜV-certified, multi-year Fintech Germany Award winner that recently ranked 1st place for the German B2B award in 2022.

Payment methods that get the job done.
A payment method for every occasion.
Business Mastercards
Physical cards, virtual cards, or even our premium metal X Card: the choice is yours.
Contactless mobile payments
With Apple Pay or Google Pay and you can make purchases anywhere with your smartphone. Just tap and go.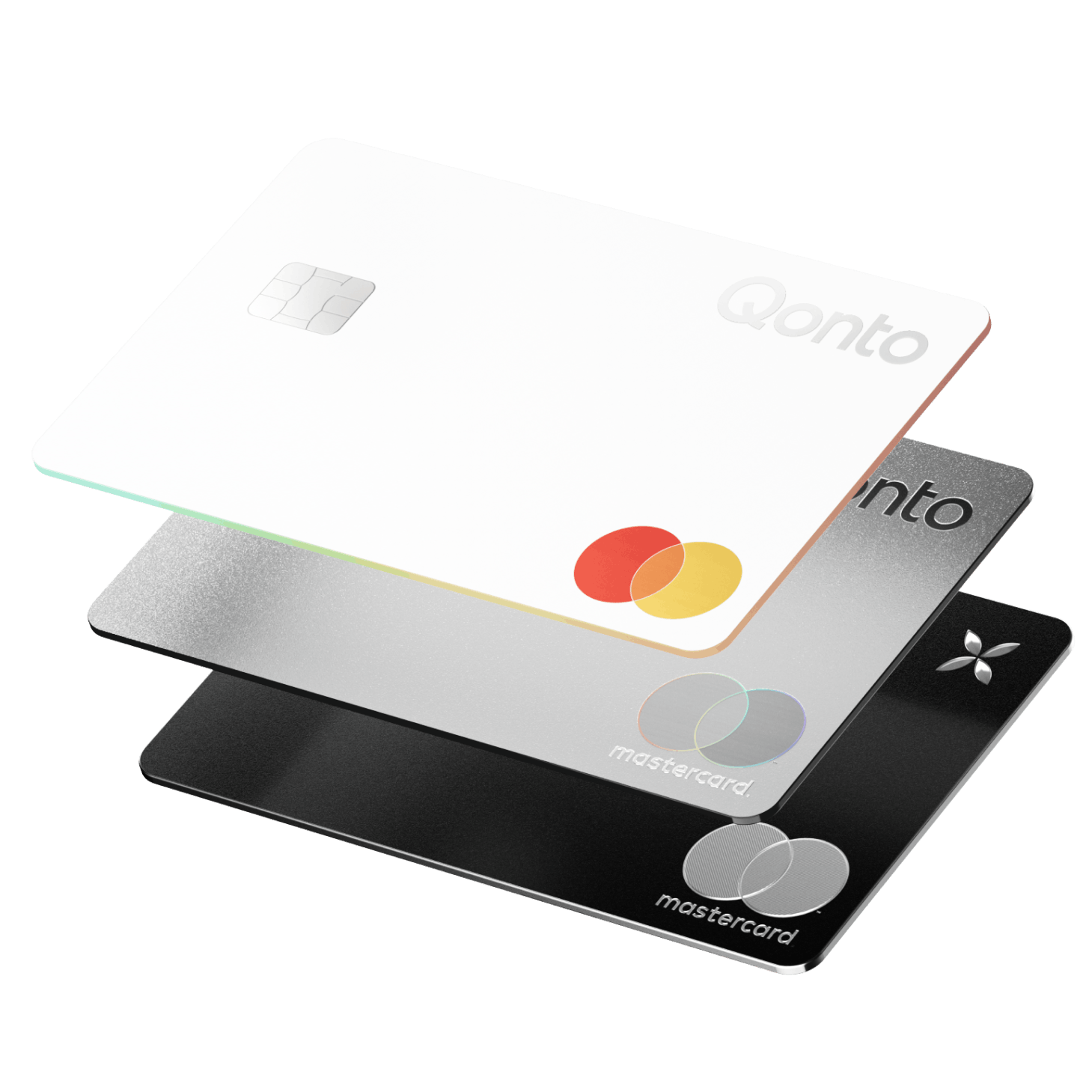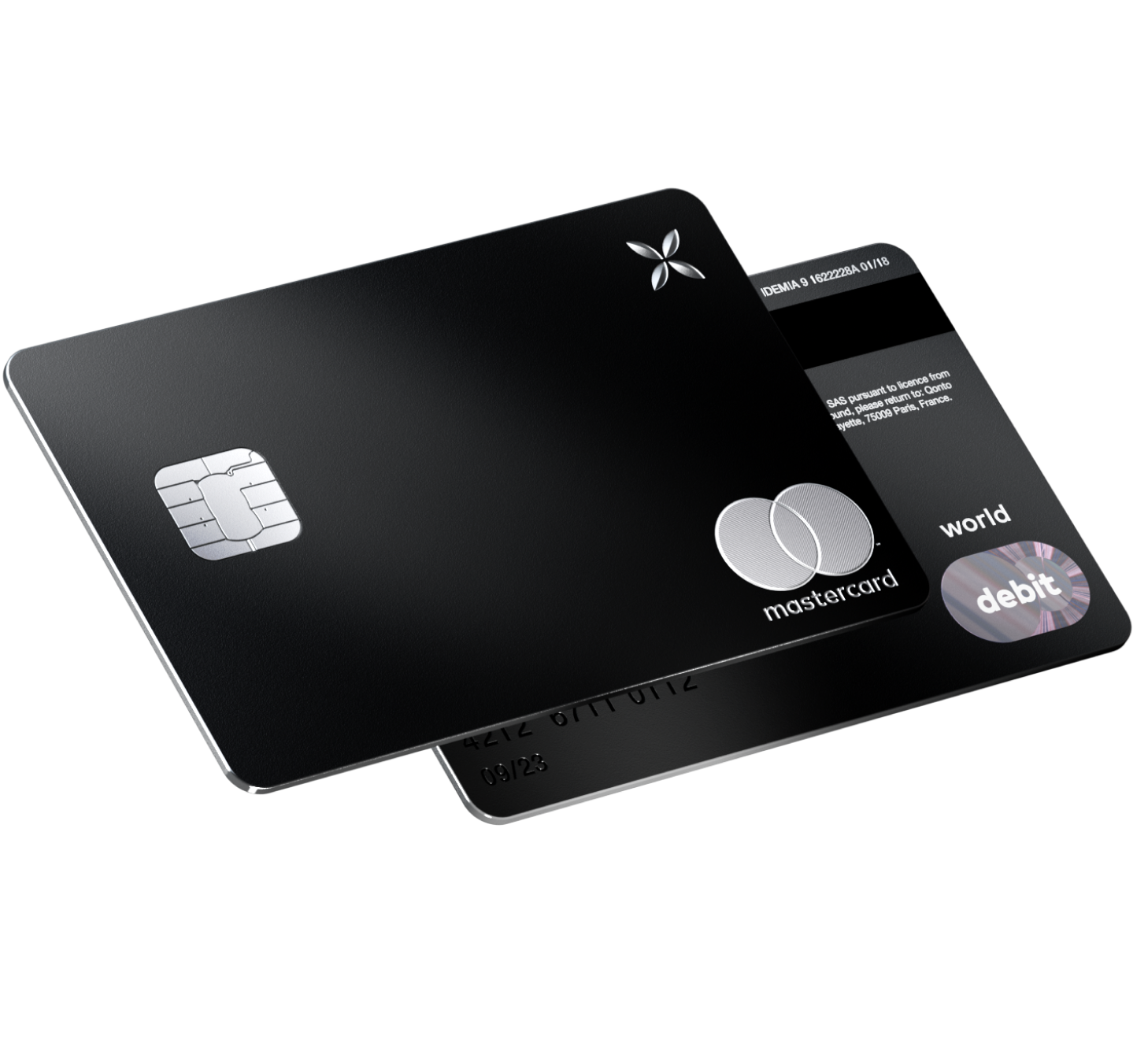 X Card: set your sights higher
Discover our exclusive metal card. Spend up to €200,000 per month with no foreign transaction fees when you spend abroad. With premium insurance and special offers like airport lounge access and concierge service all included.
Whatever your size, we're the right fit.
New business founders
Open your account and deposit share capital. All at once. All online.
Launch
Associations
Manage donations, membership fees, and expenses. All at your fingertips.
Get started
Trusted by over 400 000 companies
FAQs about opening your account
What is a business account?
Your Qonto business account
What does a business account cost?
How do I open a business account online?
Möchten Sie zu Deutsch wechseln?
Möchten Sie diese Webseite auf Deutsch ansehen?