Virtual cards: a seamless way to manage your business expenses
Experience a different way to pay.
Make purchases quickly and securely.
Business payment cards that suit your day-to-day needs.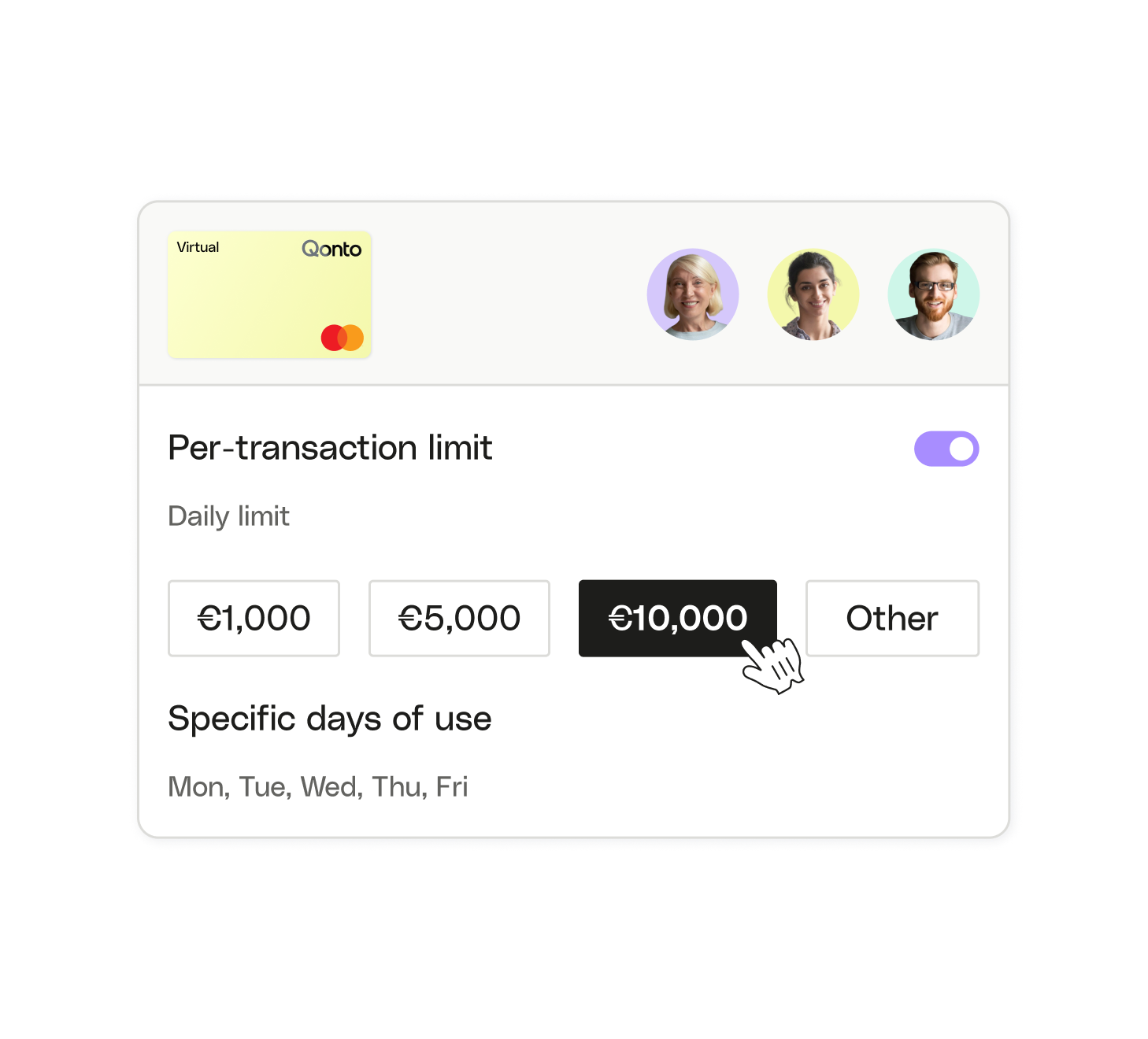 Manage your team expenses with virtual cards
Virtual payment cards give your employees more autonomy over their expenses while keeping you in full control of company spend. You can manage each card's payment limit in real time. Qonto's virtual cards can be used online and in stores with Apple Pay and Google Pay
Manage your expenses with ease
Simple
Change your virtual card settings in real-time according to your needs.
Secure
Virtual cards carry the same protections as physical cards.
Effective
Pay online or in-store with Apple Pay and Google Pay.
Secure payments with virtual cards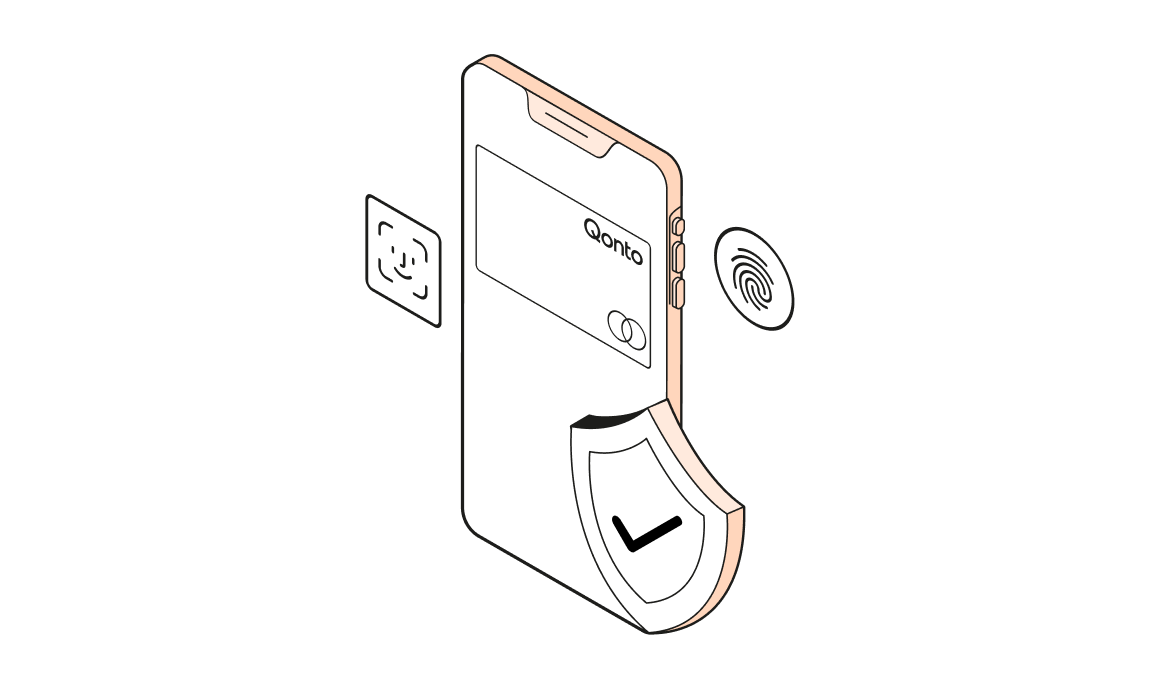 Reduce the risk of fraud
Virtual cards are only accessible via your Qonto account or digital wallet, so you limit the risk of loss and theft.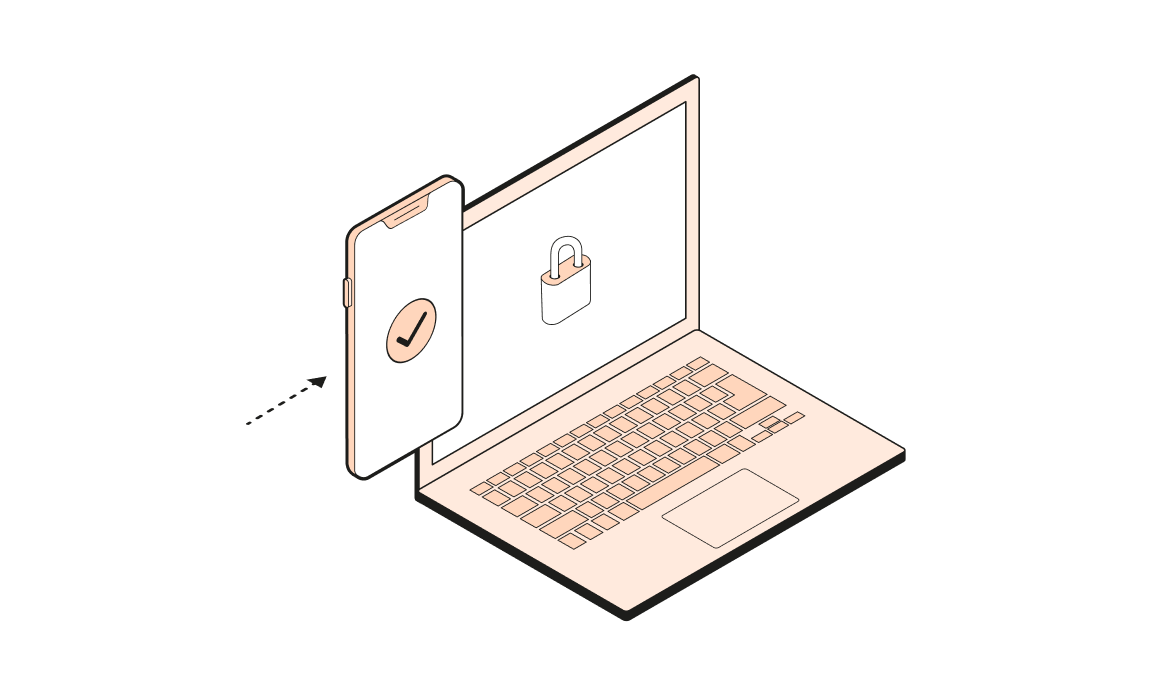 Enjoy 3D-Secure technology
Approve your online purchases from your phone in just a few taps. Expenses? Handled.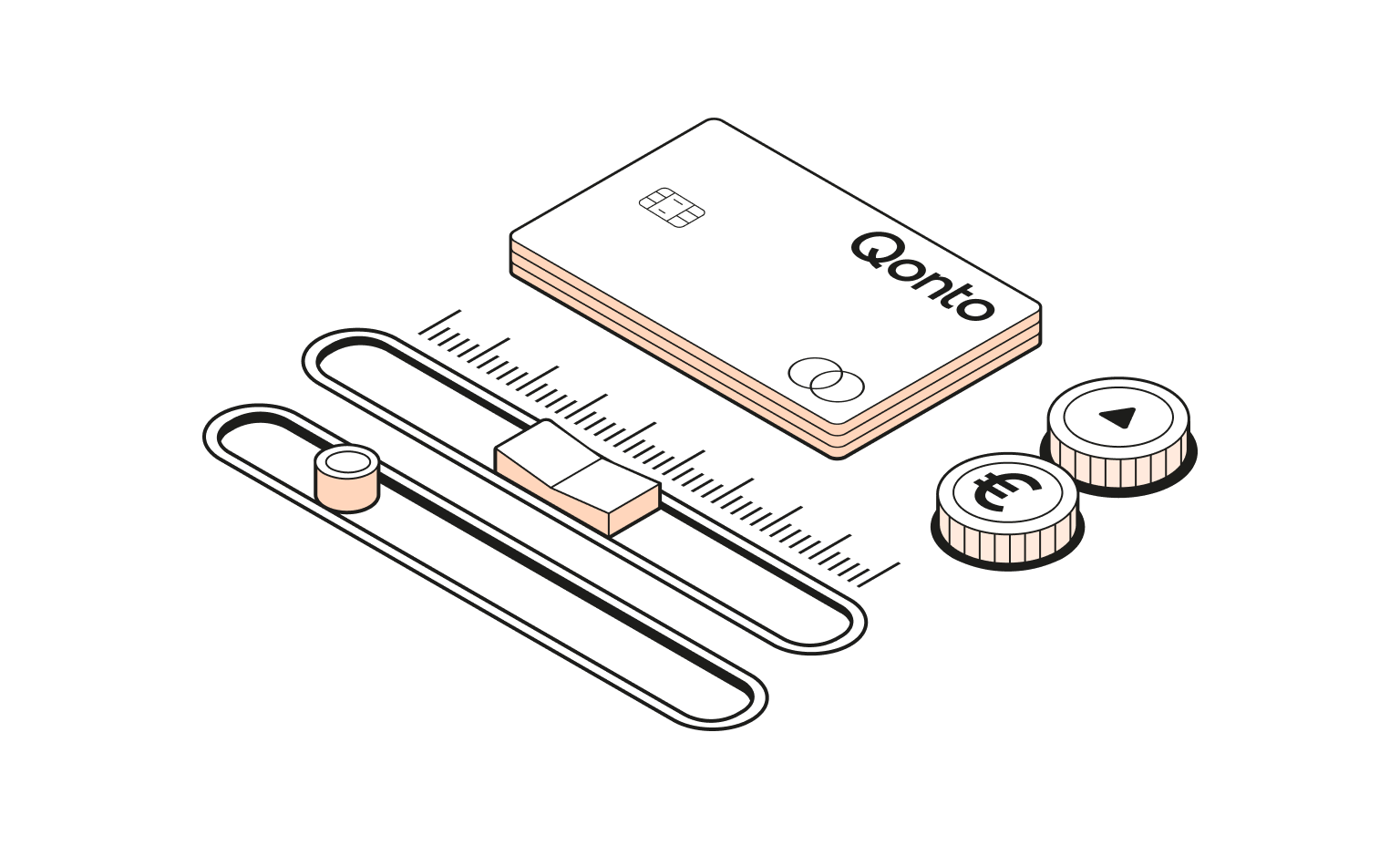 Customizable cards
Set payment & withdrawal limits, create instant cards and block/unblock cards. All in a few taps from the Qonto app.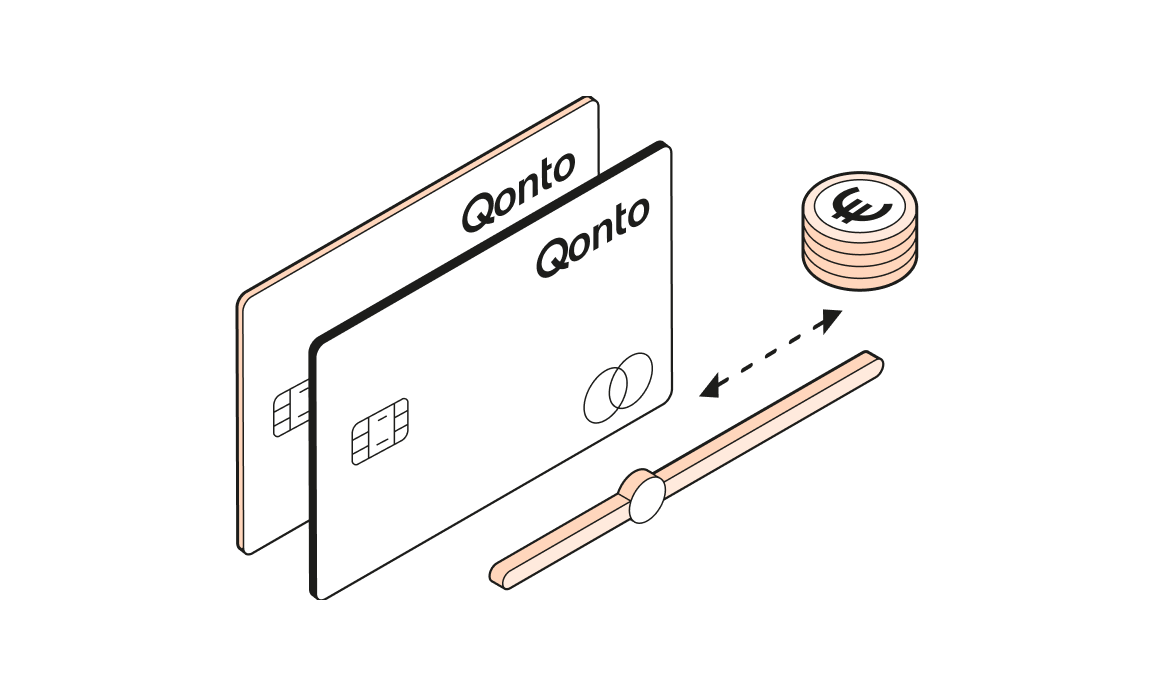 Flexibility without compromise
Qonto's virtual cards are not prepaid cards, so you're only debited once you've made your purchase.
A card to boost your campaigns
High payment limits to ensure your campaigns never get blocked
Unlimited cards to manage your campaigns with full flexibility
Designed to work exclusively with top ad platforms - delegate with complete control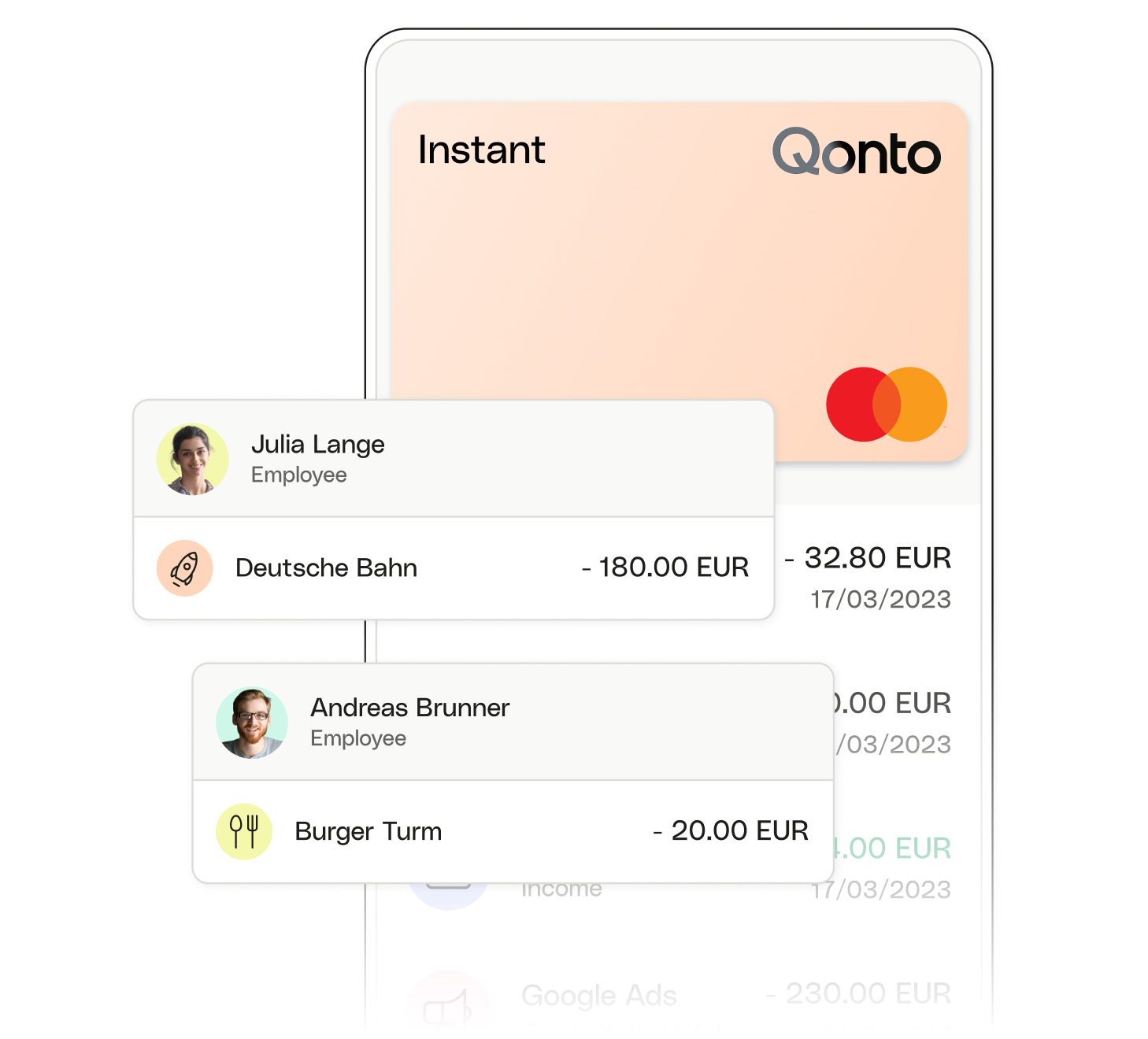 Instant Cards for one-off expenses
Have an employee who needs to buy office supplies or take a business trip? Create a temporary Instant Card with a fixed budget. Your team enjoys more autonomy and you keep control over your expenses.
Physical or virtual cards to suit all needs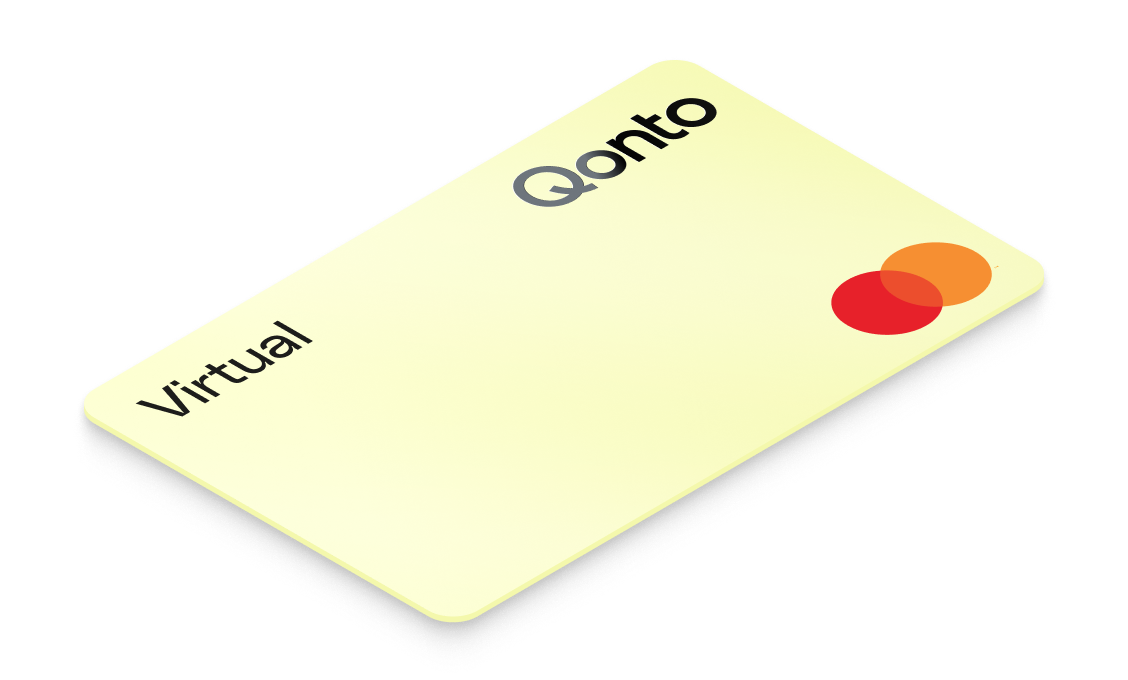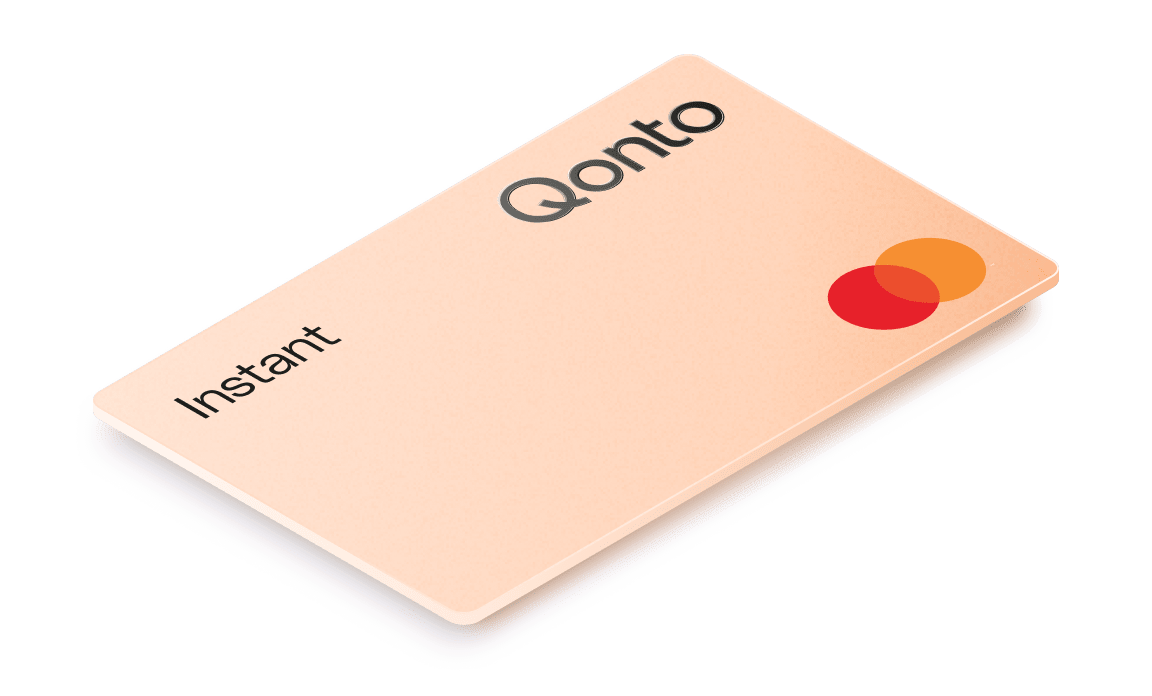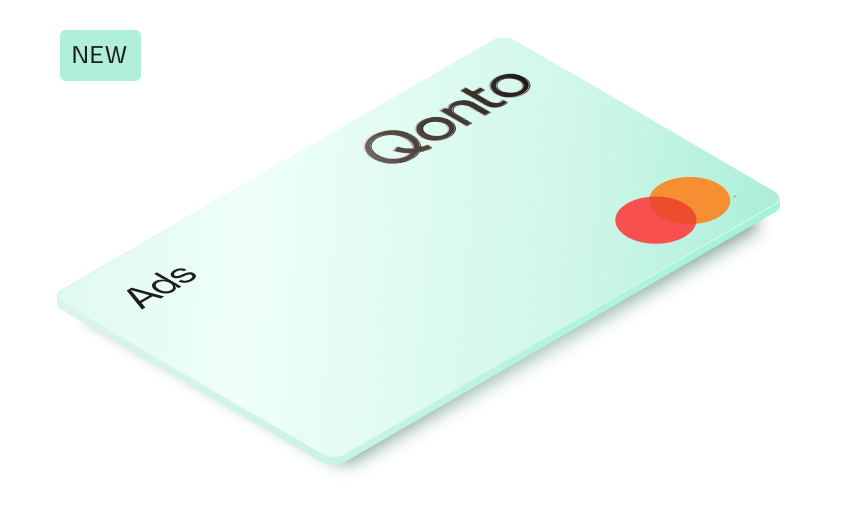 Included in the Business and Enterprise Plans
Included in the Business and Enterprise Plans
Exchange rate fees for payments outside the euro zone
Exchange rate fees for payments outside the euro zone
Specific days of use
Limited usage period
How to create a virtual card
Select the type of virtual card you need and provide us with the card holder's name.
Customize your card
Set the spend limits and days of use for each card.
Validate your card
Enter the validation code you'll receive by text.
Your card is ready
You can make purchases online or in-store (using Apple Pay or Google Pay) right away.
Virtual card FAQs
What is a virtual payment card?
Which banks offer virtual cards?
How do you use a virtual card?
How do you issue a virtual card?
What are the advantages of using a virtual Mastercard?
Möchten Sie zu Deutsch wechseln?
Möchten Sie diese Webseite auf Deutsch ansehen?