Your payment methods. Secure, flexible, efficient.
Discover Qonto's full range of payment methods that help motor your business. Both in Germany and worldwide.
Recognized for quality by these certified organizations
Qonto is a TÜV-certified, multi-year Fintech Germany Award winner that recently ranked 1st place for the German B2B award in 2022.

Stay in control of your spending with Qonto's payment methods.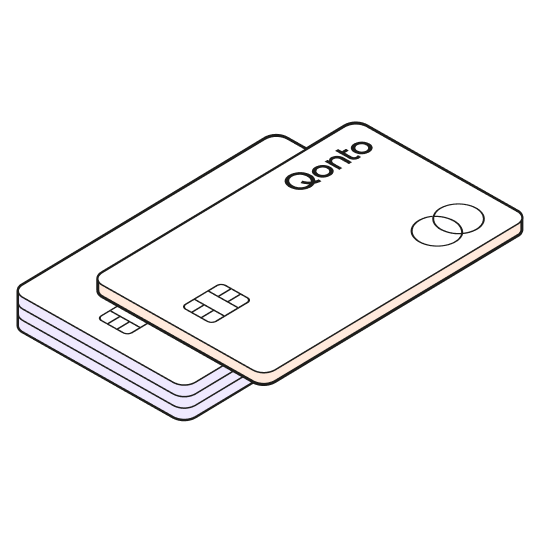 Business Mastercards
Customizable to your needs: set limits and manage permissions in real-time.
Learn more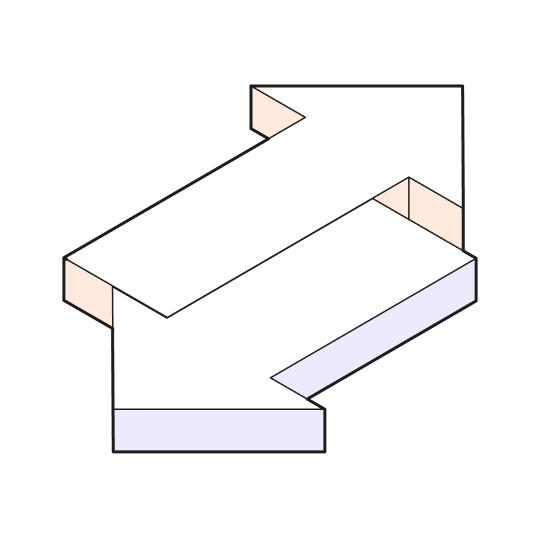 SEPA instant transfers and direct debits
SEPA instant transfers and direct debits
Send and receive instant SEPA transfers worldwide. Manage your direct debits simply and automatically.
Learn more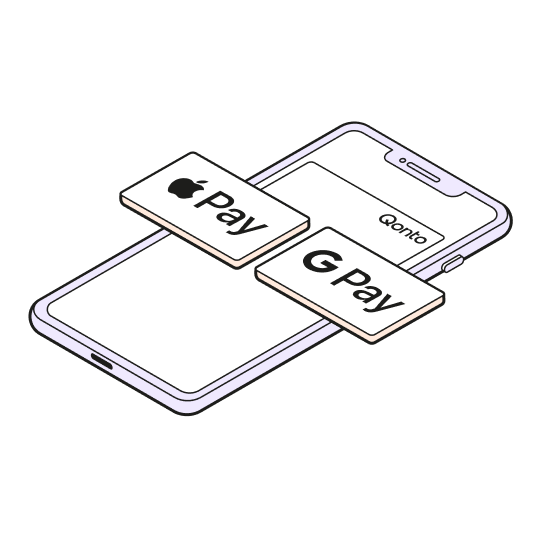 Apple Pay & Google Pay
Use Google Pay and Apple Pay with your Qonto cards. Make fast and simple payments online and in-person.
Learn more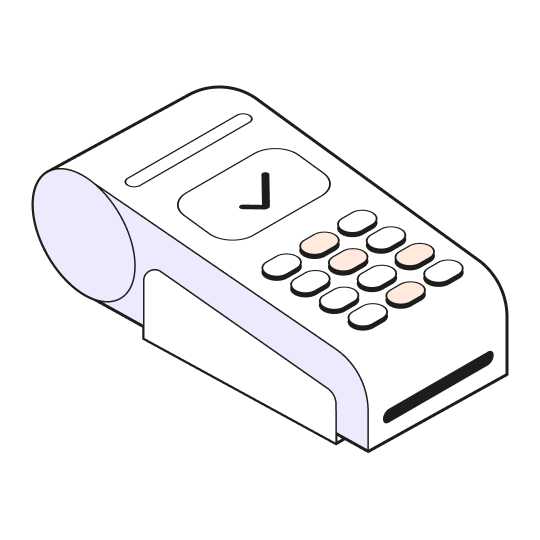 SumUp x Qonto: your mobile POS terminal
SumUp x Qonto: your mobile POS terminal
Take advantage of today's payment technology to easily process sales thanks to Qonto's partnership with SumUp.
Learn more
Custom cards for everyone, whichever option you choose
With insurance to cover you when you need it.
The best of Mastercard Business
Contactless payments of up to €50
3D-Secure protection: 3DS2 technology ensures payment safety
Customisable PIN code:easily accessible in-app
Lock and unlock your card instantly: it only takes one click to block it and secure your account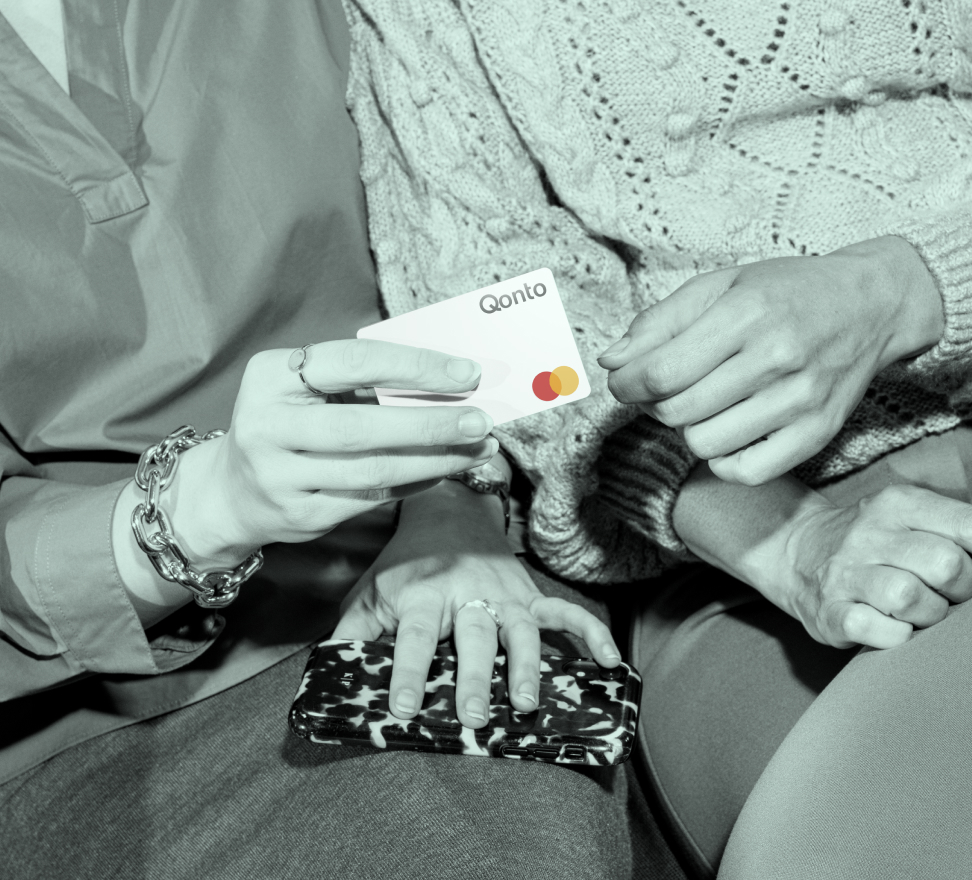 Send and receive payments worldwide
Instant SEPA payments
Make and receive payments in the SEPA zone instantly. Are your clients also Qonto customers? Transfers between Qonto accounts are fast, free, and unlimited.
SWIFT transfers
Make international SWIFT transfers to up to 58 countries in 25 different currencies (for a list of accepted countries, click here).
Pay salaries all at once
Want to pay your employees' salaries all in one go? Export your salary list from your bookkeeping software and upload it into your Qonto account to make up to 400 payments at once.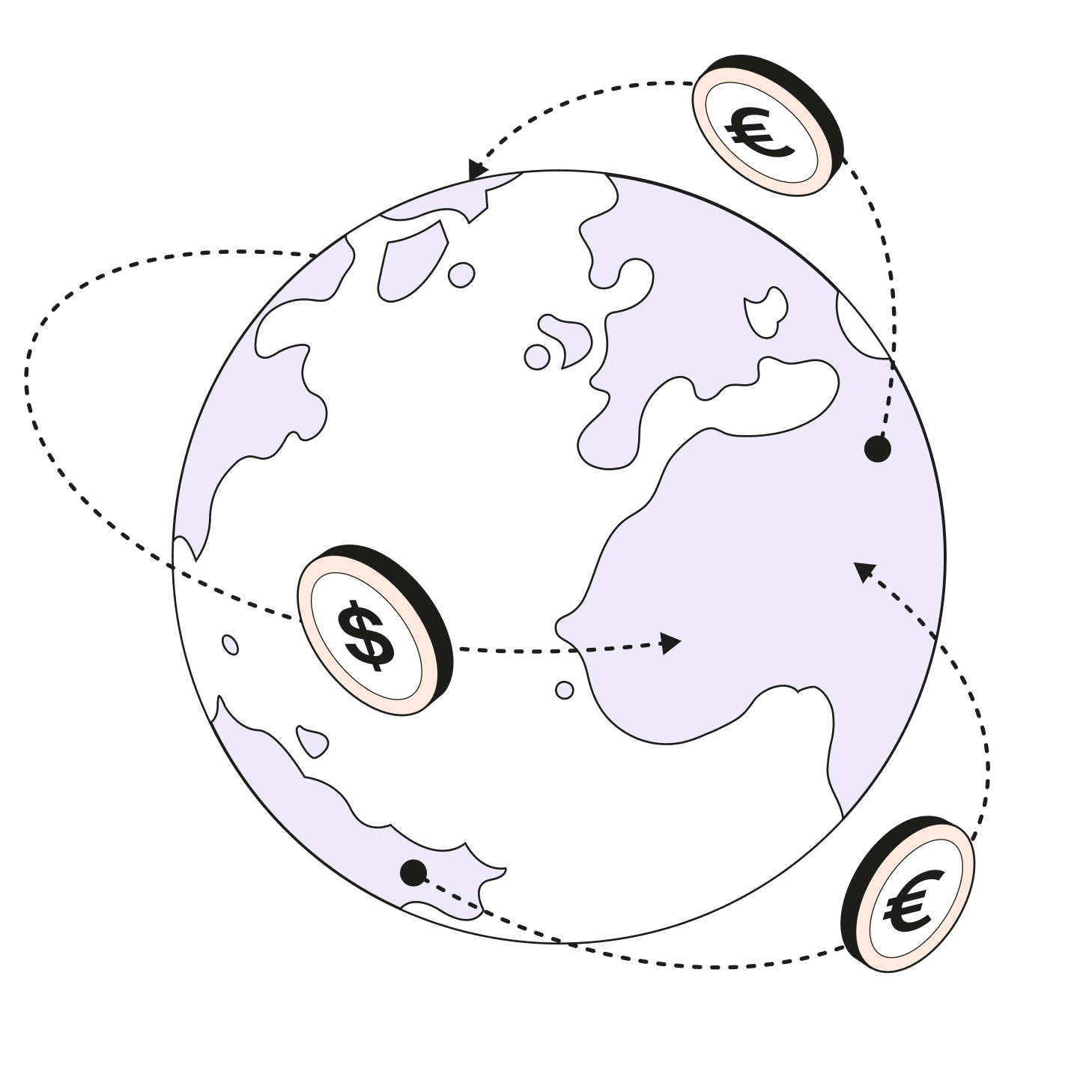 Mobile payments. No cards required.
Thanks to Apple Pay and Google Pay, you can pay on the go with your smartphone. It's safe and lightning-fast.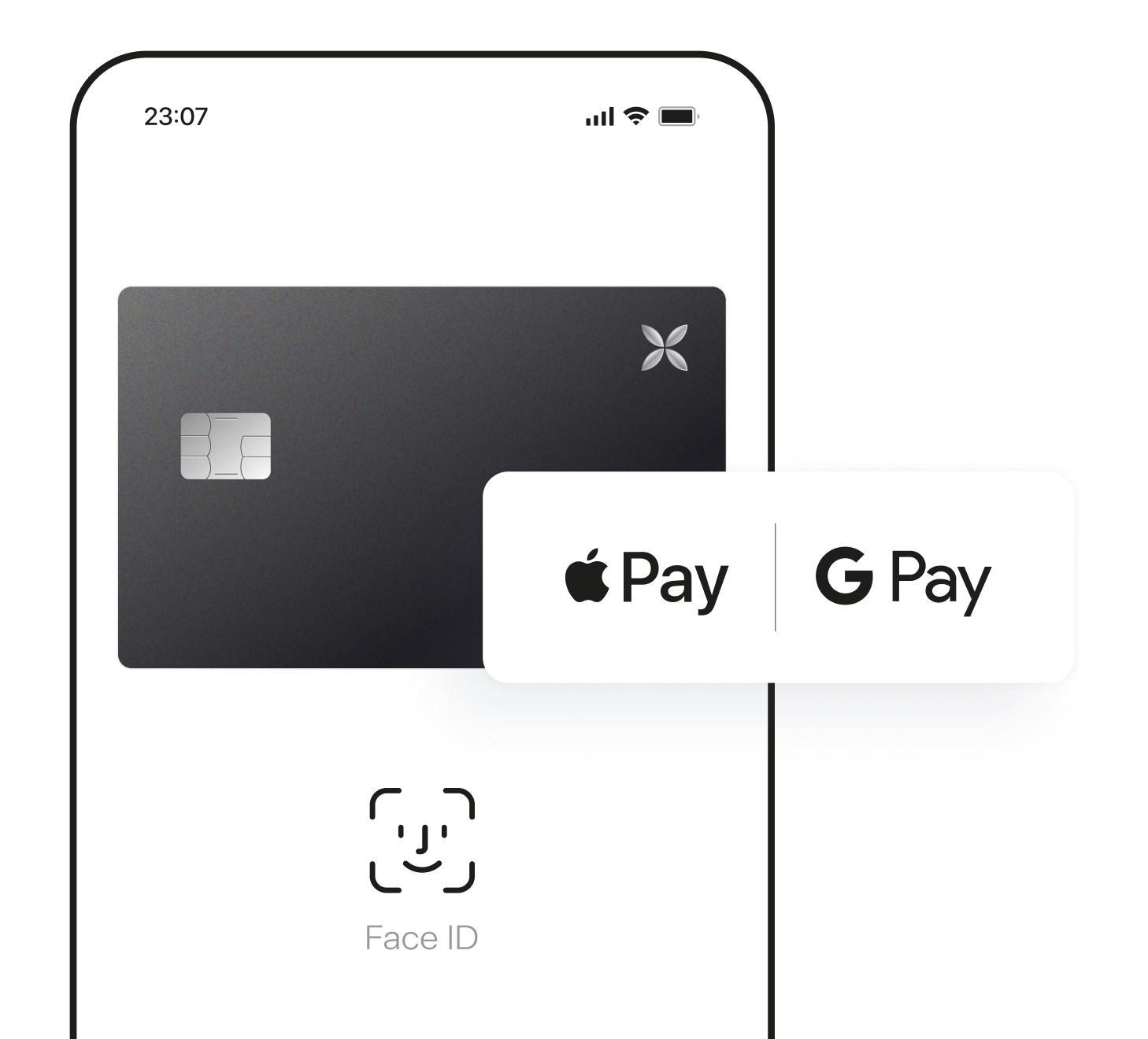 Ready? Let's go.
Whether it's to examine the specific needs of your business, or to go over the benefits of Qonto's tools and features, we're here for you.
Möchten Sie zu Deutsch wechseln?
Möchten Sie diese Webseite auf Deutsch ansehen?