Business fuel cards: flexibility to get your finances motoring
You'll be getting more than just a company fuel card: with Qonto, you can slide your business into a higher gear with our 100% online business account. Our fuel cards are available with the Essential, Business and Enterprise plans.
Over 400 000 companies trust Qonto
4.8
on App Store
4.7
on Play Store
4.7
on Trustpilot
Over 400 000 companies trust Qonto
Business fuel cards
Track employees' fuel expenses in real time
Cards that work at every fuel station. With no fees.
Set your own daily and monthly payment limits.
Block any business fuel card. At any time.
A custom account for all your projects
Simple
Efficient
Flexible
Transparent
Versatile cards made for SMEs and freelancers
...or go card-free by adding cards to Apple Pay and Google Pay.
Need more than just fuel from your business fuel card? No problem.
You can modify the permitted expense categories for your business fuel card to include food, drink, accommodation and other items. It takes just a few clicks. All from your computer or smartphone, and in real time.
An account for each expense type, for closer control
Separate transport costs from your other expenses
Give your staff cards for the transport account
Identify, track and analyze your fuel spend in a flash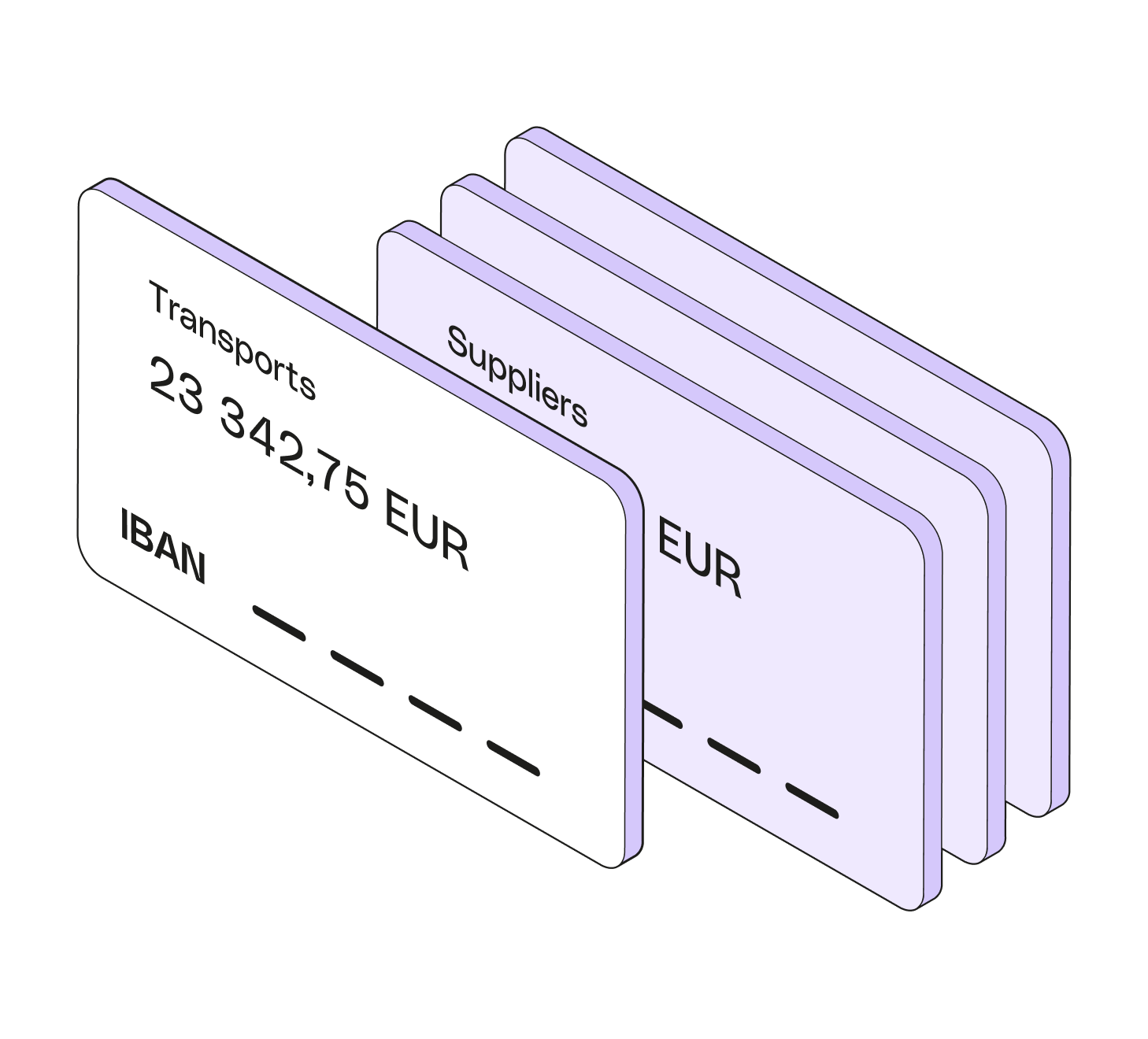 Accounting
Monitor all fuel spending from any device
Export spending reports in one click
Upload receipts via a photo; leave VAT pairing to us
Full access and visibility for your accountant
Ready to give Qonto a try ?
01
Open an account in minutes*
03
Assign and customize it
04
You're ready to refuel
Your questions on Qonto's business fuel card
What is a business fuel card?
Are business fuel cards worth it?
How do you get business fuel cards?
What's the best business fuel card?
How is a Qonto business fuel card different to a retailer or oil company fuel card?
How much does a Qonto fuel card cost?
Möchten Sie zu Deutsch wechseln?
Möchten Sie diese Webseite auf Deutsch ansehen?