Create and track your quotes with ease
Quoting and invoicing, built into your business account. Track your revenue and simplify the process of getting paid for your work. All in one app.
Over 400 000 companies trust Qonto
4.8
on App Store
4.7
on Play Store
4.6
on Trustpilot
Over 400 000 companies trust Qonto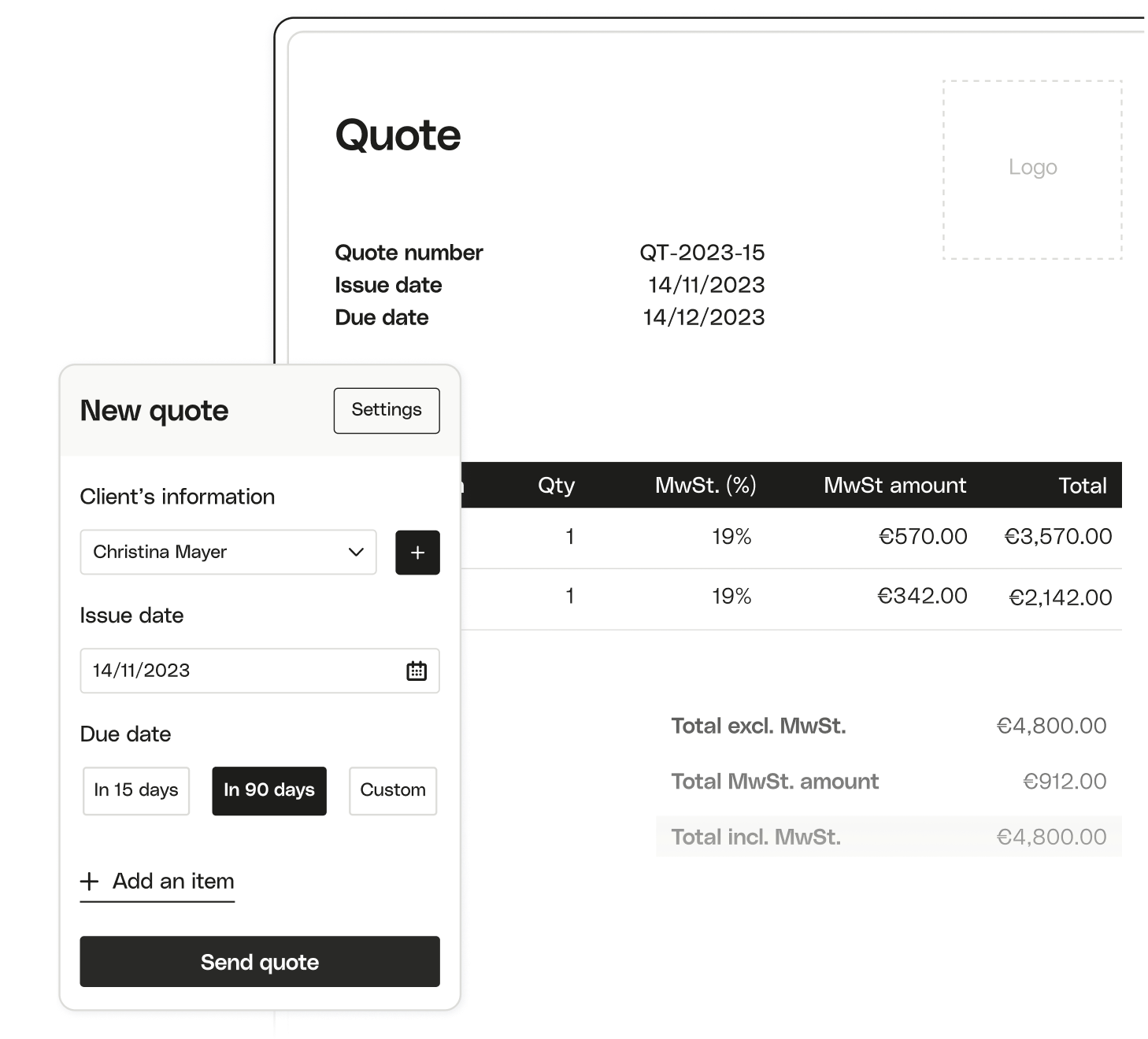 All your quotes under one roof
Create professional quotes with all legal mentions in just a few minutes.
Send quotes to your customers directly from our platform. 
Track your quotes with status updates. 
Convert your quotes into invoices in one click.
Qonto makes running your business easier
Serenity
Get your agreement in writing and make clients' payments easier.
Simplicity
Manage quotes and invoices directly on your business account app.
Visibility
Track quote approvals and incoming payments in real time.
Invoice your clients with zero hassle
Generate custom invoices
on the go.
View your outstanding invoices and due dates at a glance.
Remind your clients about overdue payments in just a few clicks.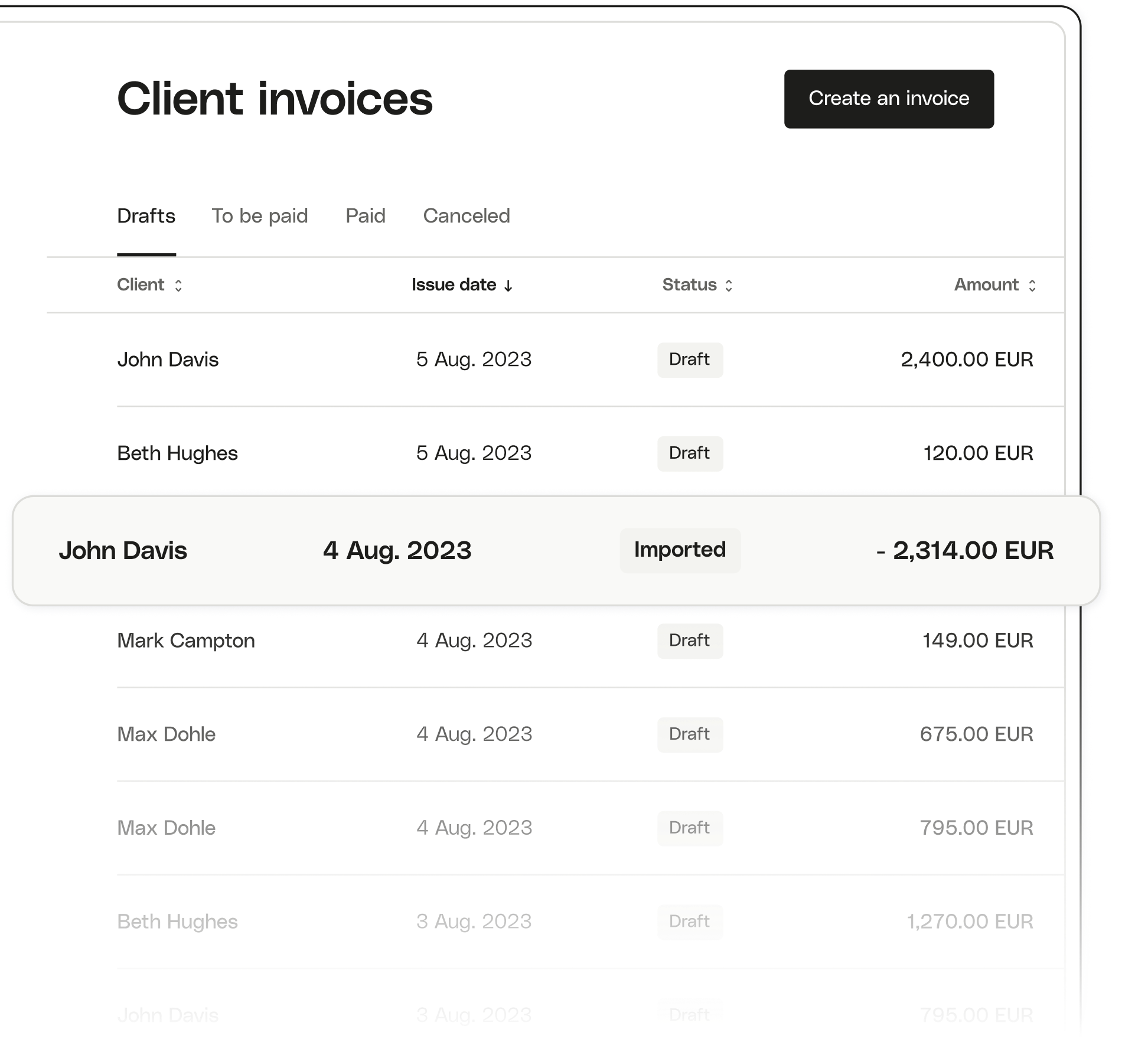 Close your accounts faster
Say goodbye to manual receipt management. 
Reduce human error with automatic data detection for VAT, supplier details, and more.
Enjoy instant bank reconciliations via a dedicated integration. 
Create custom labels to analyze your expense items.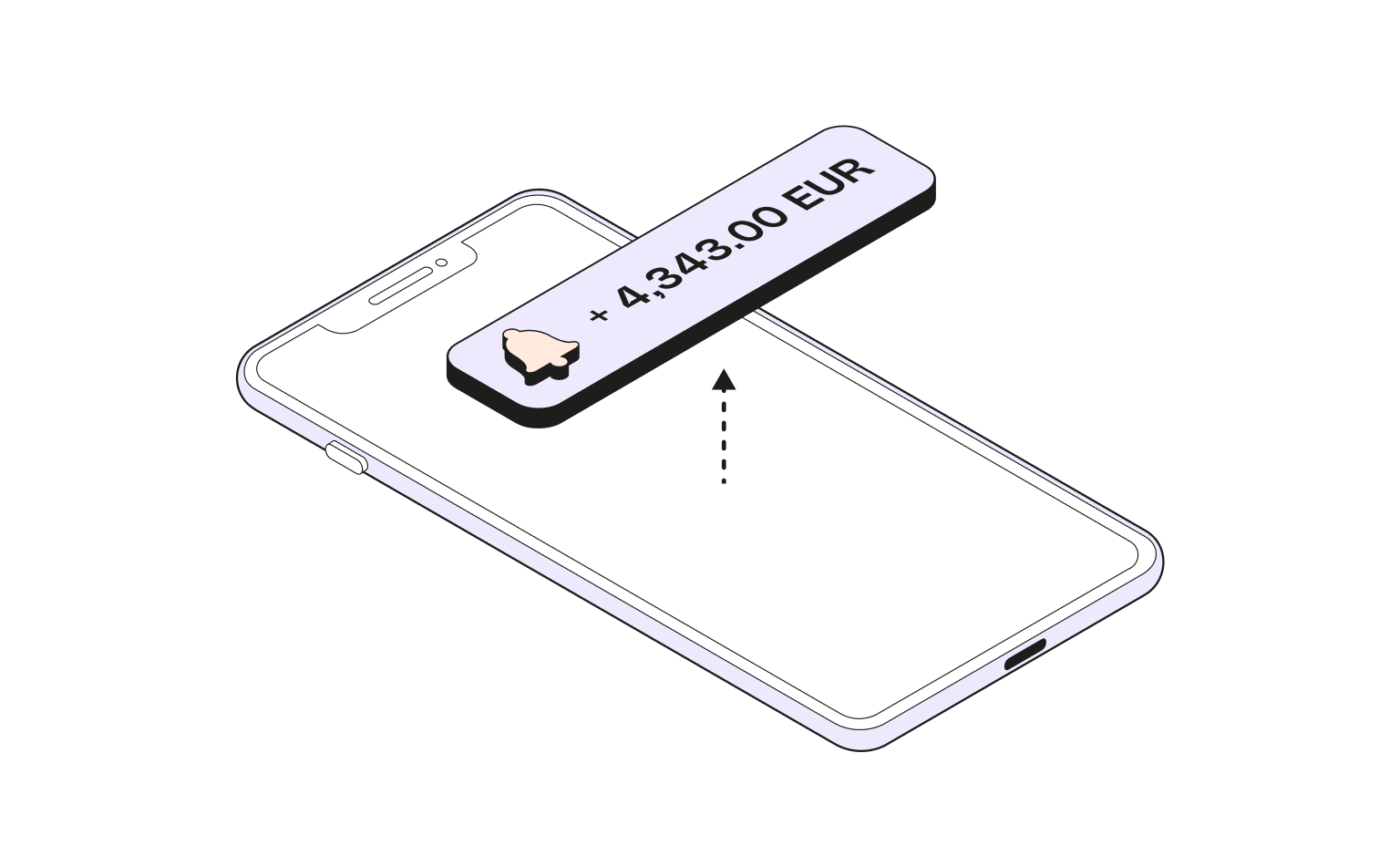 Slack
Get real-time notifications about your account activity.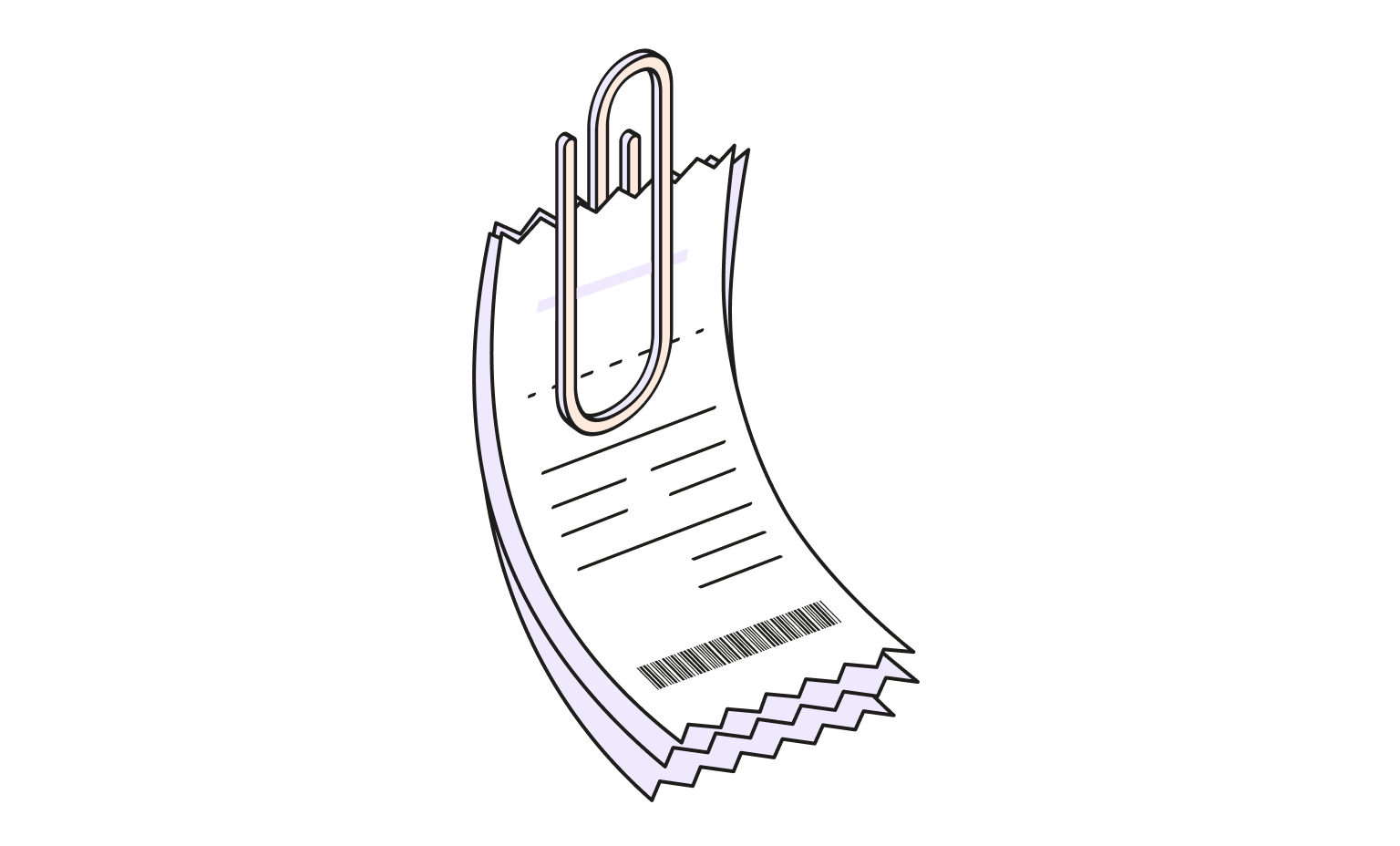 Google Drive
Centralize your receipts and invoices automatically on Qonto.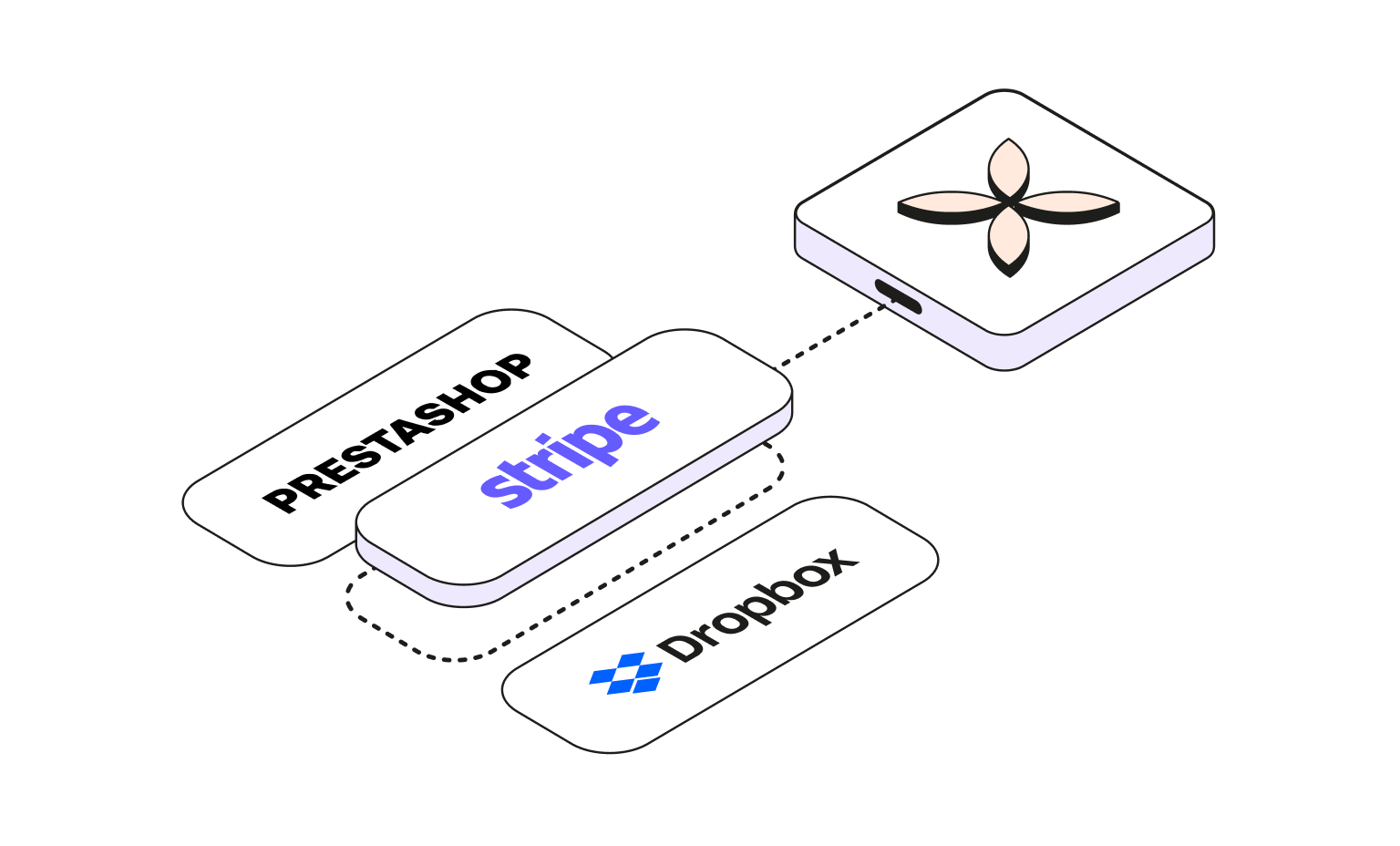 Accounting software
Export transactions and receipts in a flash to 50+ accounting apps.
Qonto, the complete solution for managing your finances
Leverage a 100% online business account to run your company.
Order payment cards that are fully customizable in real time.
Get business done wherever you are with our mobile app.
Stay on top of your spend with our specialist tools.
Learn more about quoting and invoicing
What are the important criteria when choosing suitable software for quote creation?
What features does Qonto's quote creation software offer?
How much does the Qonto quoting software cost?
How do I create an invoice from a quote?
What is the difference between a quote and an estimate?
Möchten Sie zu Deutsch wechseln?
Möchten Sie diese Webseite auf Deutsch ansehen?