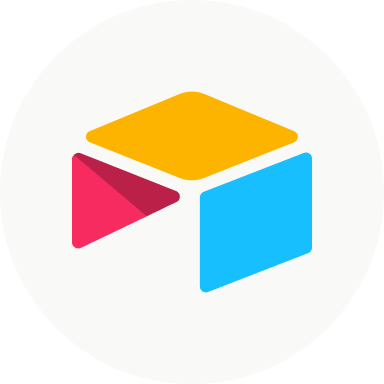 Airtable
Integrate your Qonto account with Airtable for effortless transaction and invoice management
Comprehensive financial management
Export your transaction details into Airtable, with invoices and receipts attached, to create a comprehensive system for managing your finances. Gathering all this information in one place allows you to track and reconcile transactions, verify payments, and manage expenses with ease.
Enhanced data analysis
Leverage Airtable's filtering, sorting, and grouping features to gain insights into spending patterns, vendor relationships, and expense categories. This analysis can help you identify cost-saving opportunities and optimize your finance strategies. With Airtable's visualization options, such as charts and graphs, you can create extensive reports and dashboards to make data-driven decisions.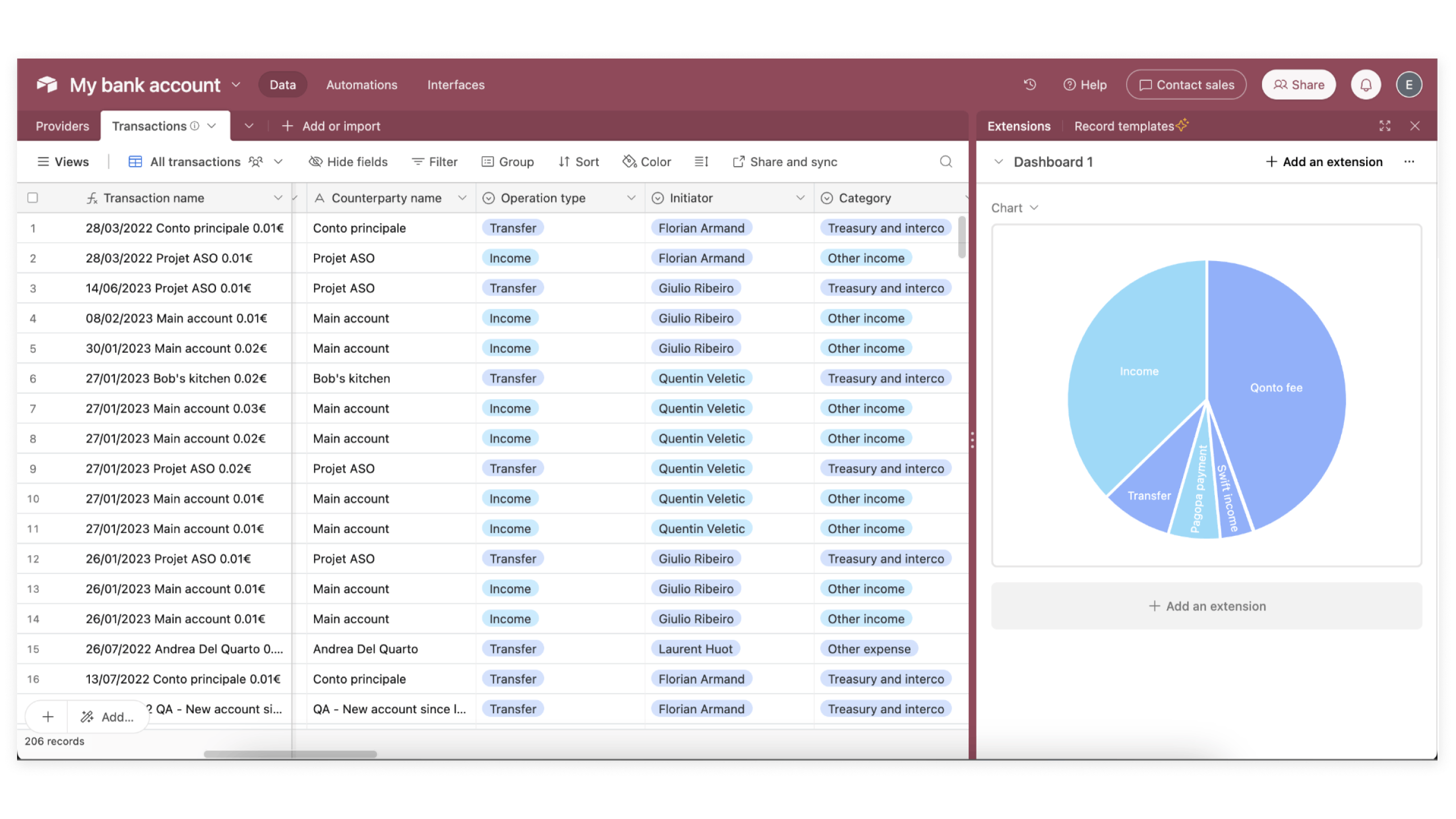 Collaboration and sharing
Work smarter with Airtable's team collaboration features; create custom views, share transaction details with relevant team members, assign tasks, and track progress. By integrating your Qonto account with Airtable, you'll enhance transparency, communication, and coordination among your finance team for a smoother process across the board.