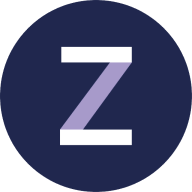 Zettle
Get paid by your customers wherever you are. No subscription, no commitment.
Offer details 
A smart, mobile terminal for €9 excl. tax (compared to €79), with no commitment and no flat fees
A commission of 1.65% per payment processed via Zettle card reader
A commission of 2.5% per remote payment processed via a payment link
Feedback from our users
Zettle enables us to monitor our purchasing costs, our margins and daily and monthly sales trends. This helps us understand how our business is doing on a day-to-day basis.
Amaya Ducru - Co-Founder of 85º Paris
We wanted an elegant cash register that blends into the store's decor in order to offer our customers a simple, user-friendly purchasing experience.
Inès Olaechea - Co-Founder of 85º Paris
About Zettle
Zettle is a service provided by Paypal. Zettle simplifies the sales experience for all businesses by providing them with a reliable in-store, on-the-go or remote sales system.
Recommend by Qonto
Qonto works with some partners to offer you the most relevant tools and solutions for your activity