Manage incoming invoices with ease
Collect and compare incoming invoices and capture them using OCR technology.
Delegate payments to your team: maintain control with quick approvals.
Prepare for your bookkeeping with the seamless integration of your accounting tools.
Over 400 000 companies trust Qonto
4.8
on App Store
4.7
on Play Store
4.6
on Trustpilot
Over 400 000 companies trust Qonto
What are incoming invoices?
Incoming invoices are invoices received by the company, and issued by dealers or suppliers.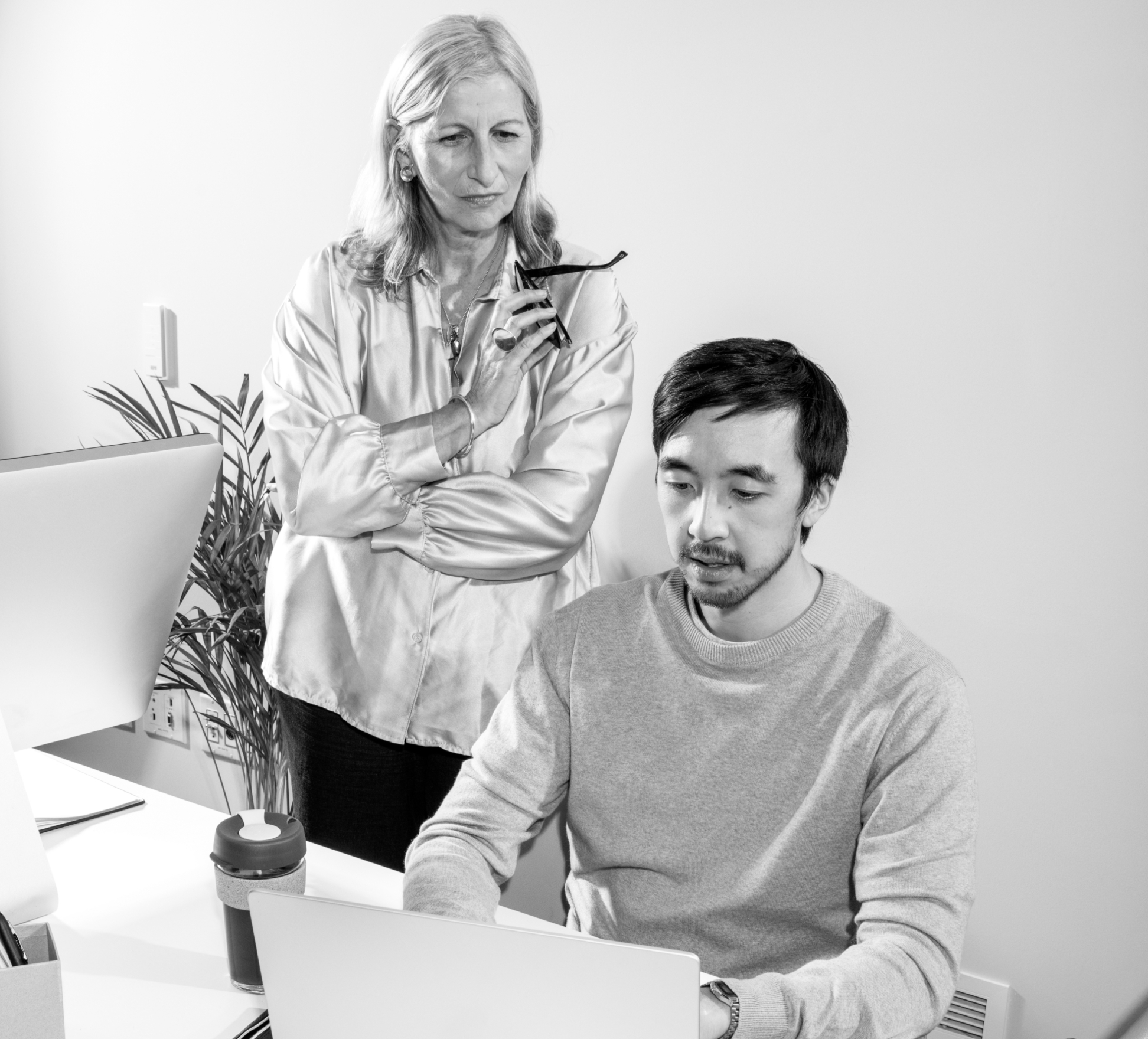 Manage incoming invoices smartly & save time
Automated invoice collection, GoBD compliant & together in one place.
Track payment deadlines in real time.
Your payments are prepared & scheduled.
From invoice entry to accounting: use every function with one tool!
Simplify invoice management with smart Qonto features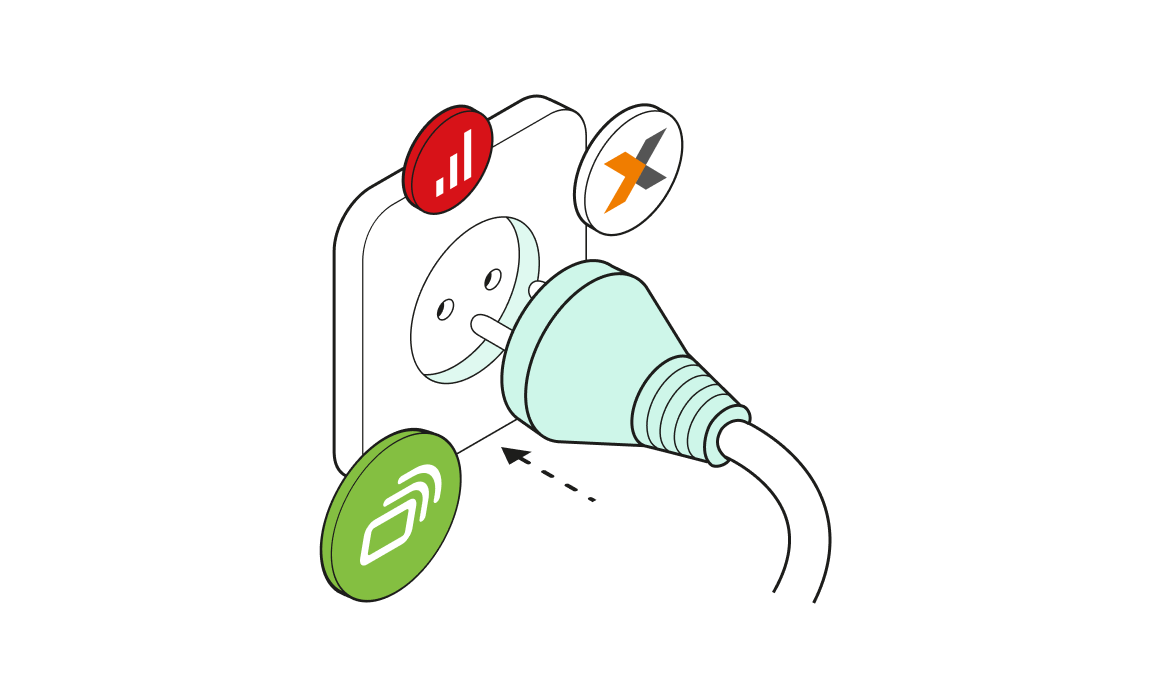 Qonto integrations
Connect your Qonto account to your preferred software for automatic data transfer.
Discover Qonto Connect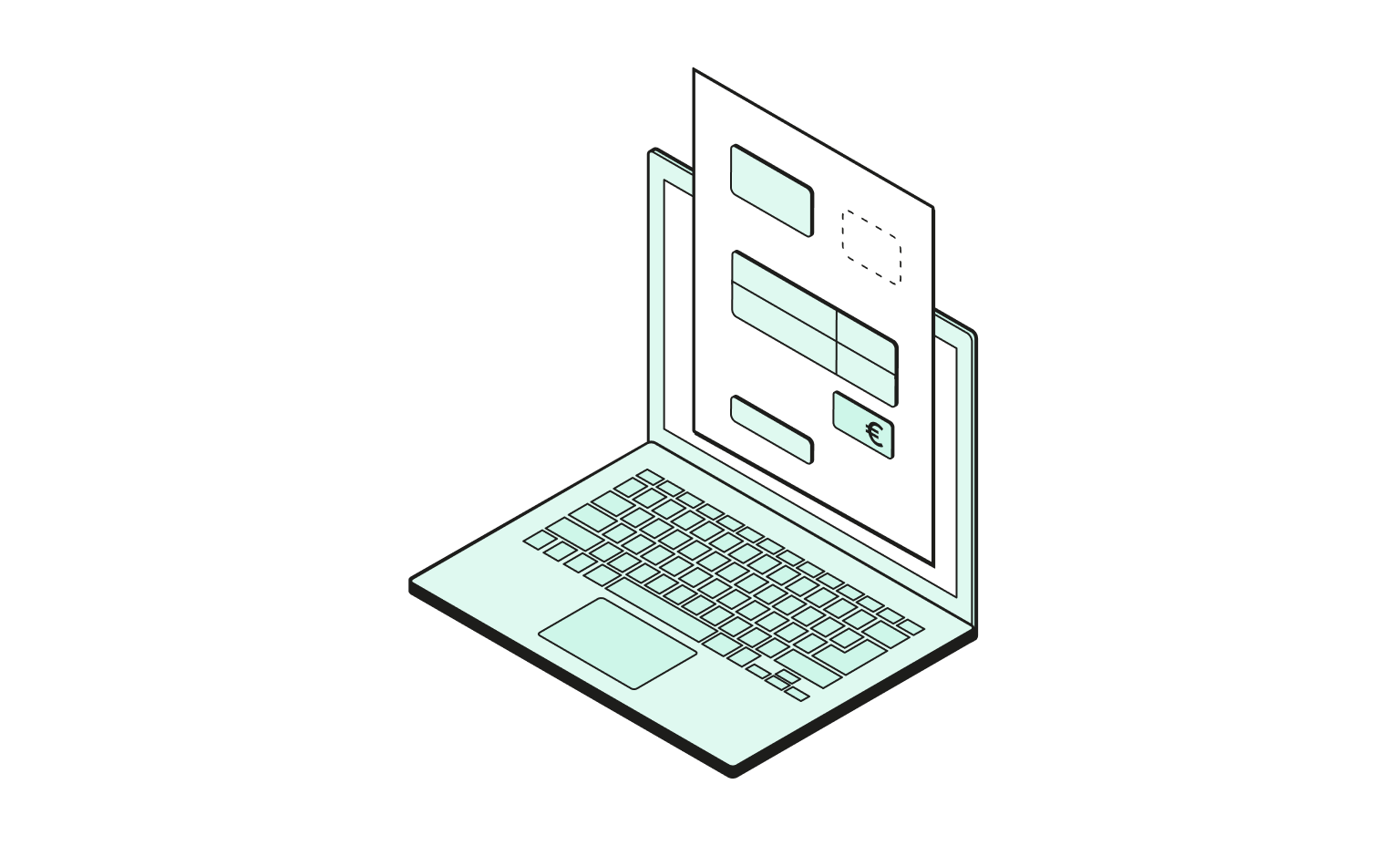 Simple invoicing
Send quotes and invoices directly from your account while automatically reminding customers about payments.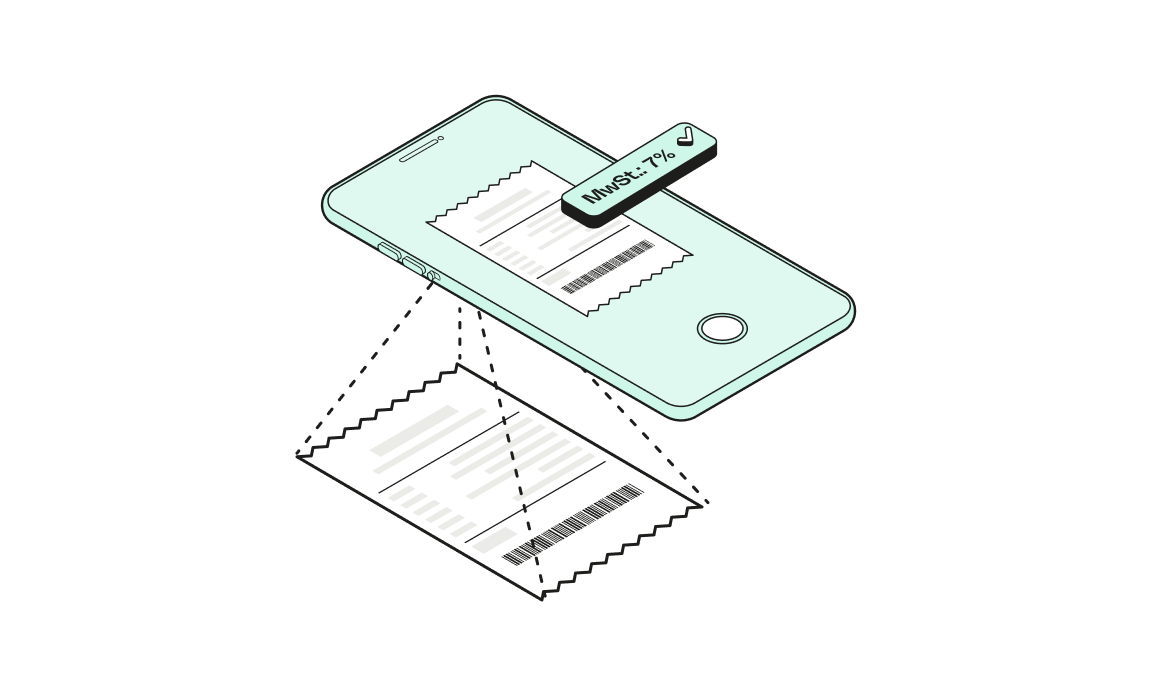 Efficient receipt management
Scan your receipts with the app and store them according to GoBD compliance. We'll send a reminder if any receipts are missing.

Simple receipt management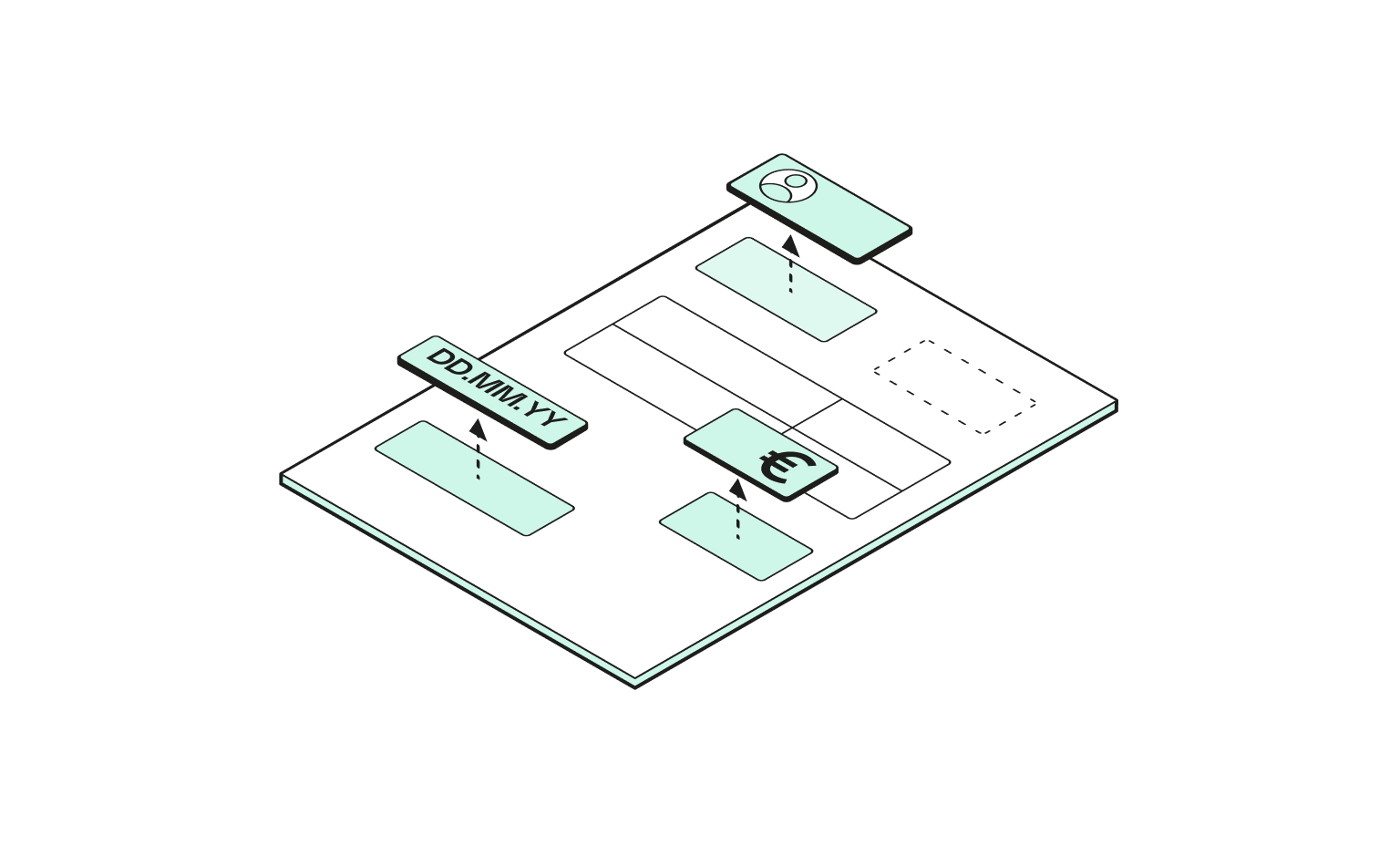 Optimal Character Recognition (OCR)
Save time on supplier invoice data entry - our OCR technology detects and enters every detail for you.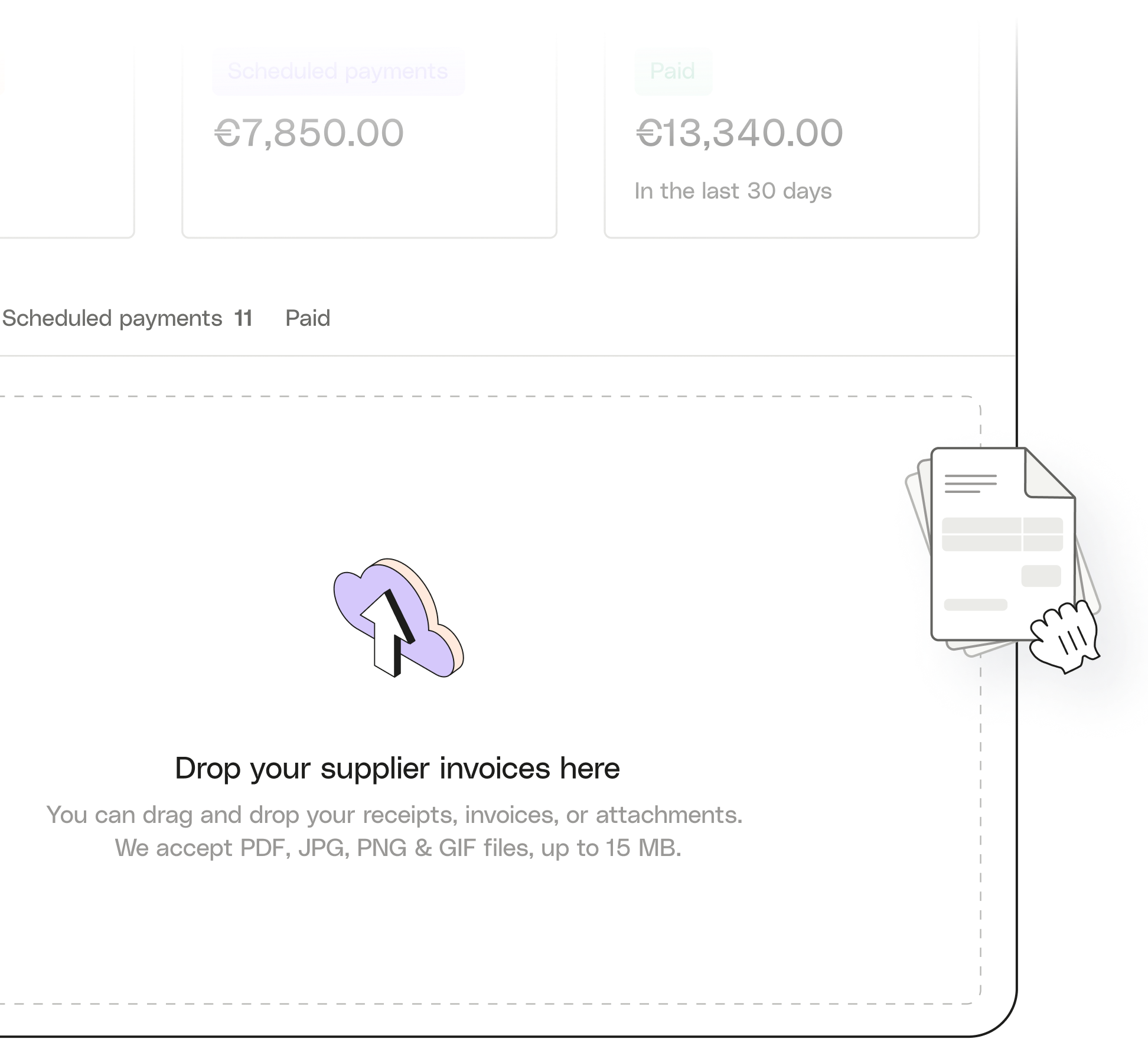 Collect incoming invoices in a few clicks
Automatically forward invoices to your Qonto account email address.
Import or drag and drop into your account all of your invoices at once.
Directly import invoices from your Google Drive or Dropbox folders.

Missing an invoice? Qonto will send reminders to your employees.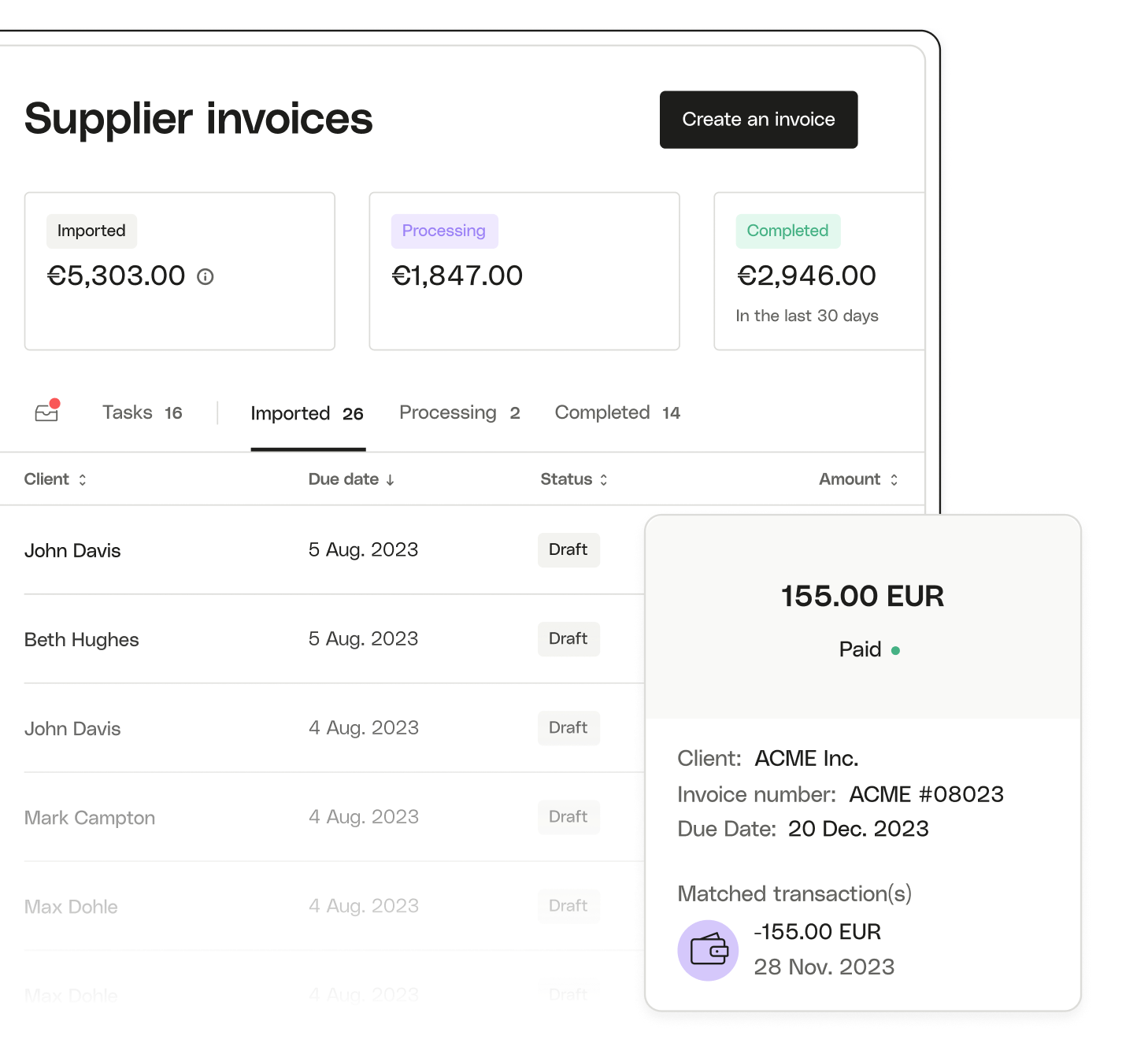 Pay your suppliers efficiently
Using OCR technology, we extract the required invoice data & prepare your payments.
Allow managers to pay invoices - make approvals with one click.
Schedule payments in advance on their due dates on whenever you choose.

Send your supplier invoices in real time.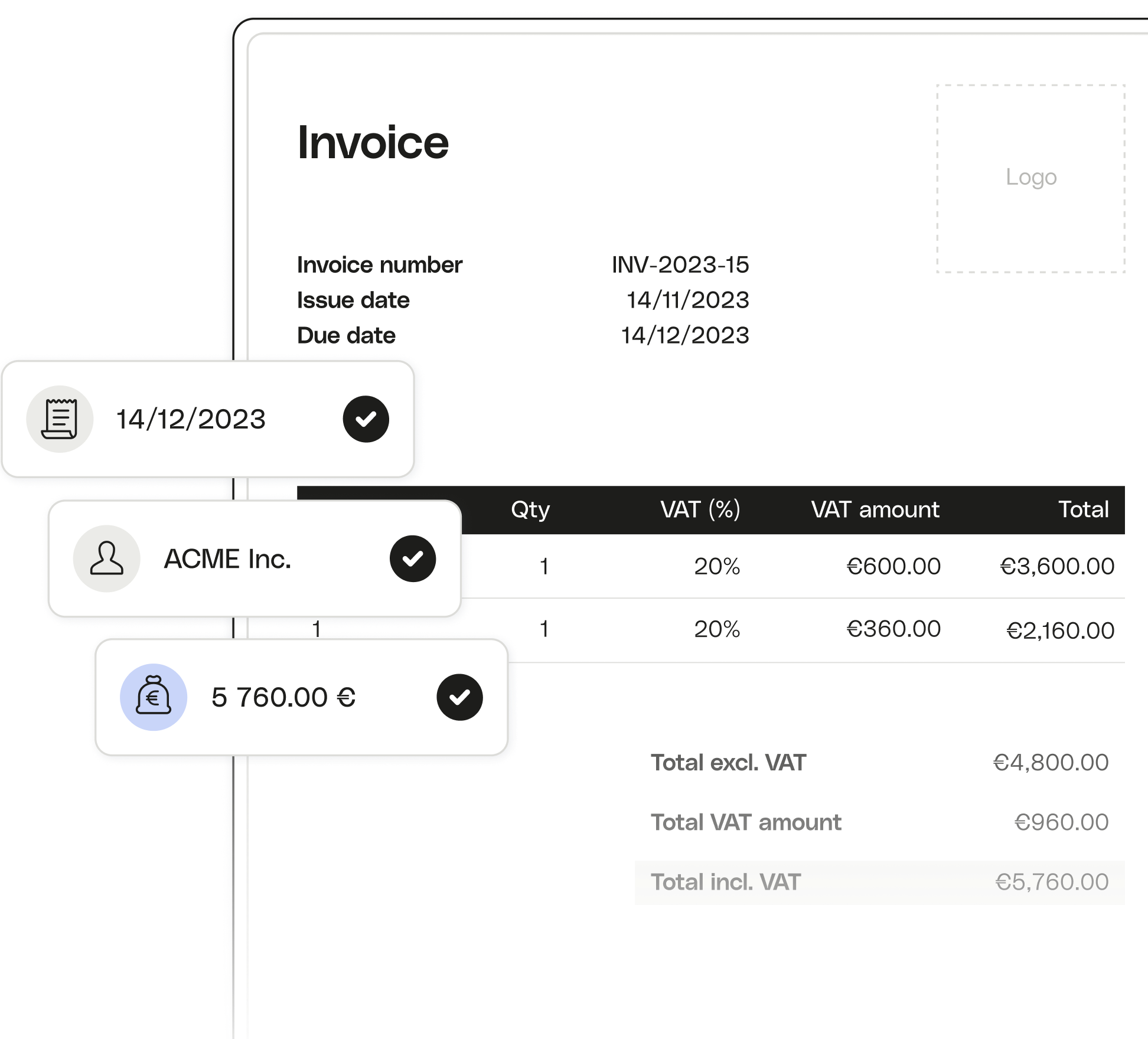 Have your expenses and deadlines in clear view
Your receipts are digitized, secure, stored safely, and GoBD compliant
View your next deadlines with just a few clicks.
Track different cashflows using custom tags: projects, teams, or expenses.
Stay focused on your business: no more late payment alerts and penalites.

How to manage incoming invoices with Qonto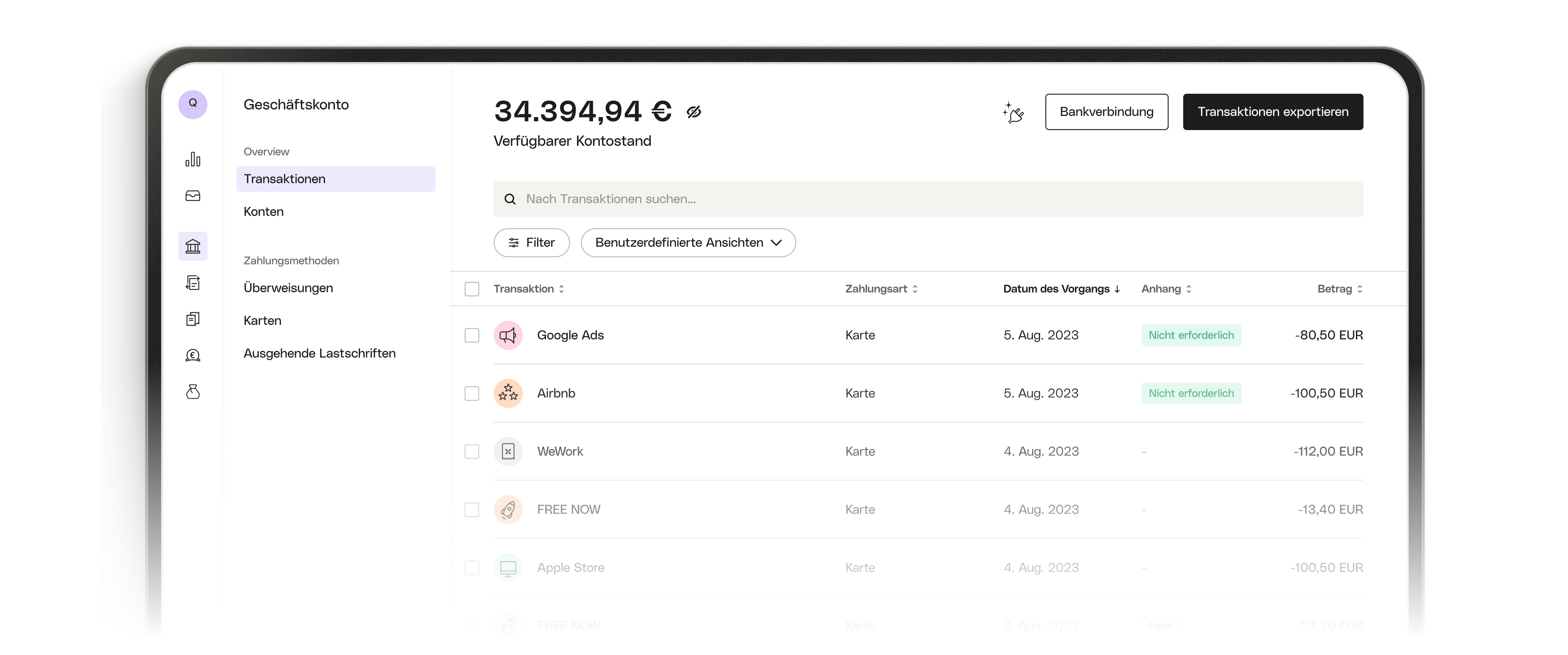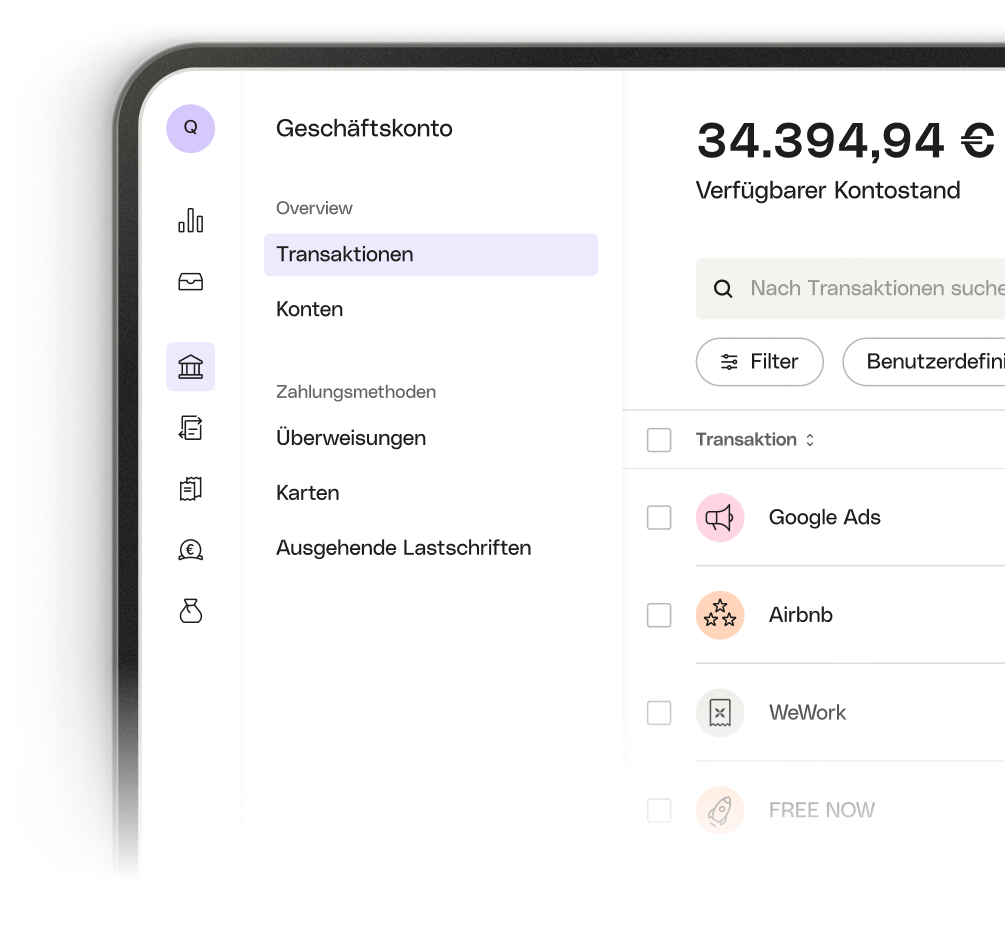 Your incoming invoices are safe with Qonto
Automated
Clear
Under control
Comprehensive
Our customers say it best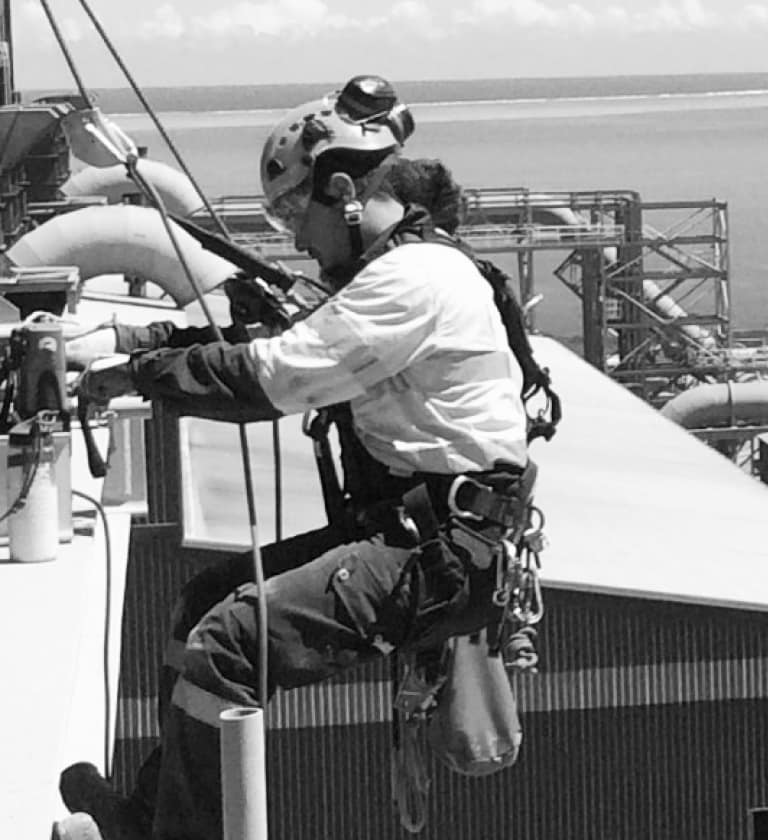 "When supplier invoices start stacking up, it's not always easy to stay up-to-date and respect all the payment deadlines. Qonto makes it simple to keep track of Accounts Payable. As a result, my suppliers all get paid on time."
Geoffrey Perrichon,
Co-founder of Techniques Verticales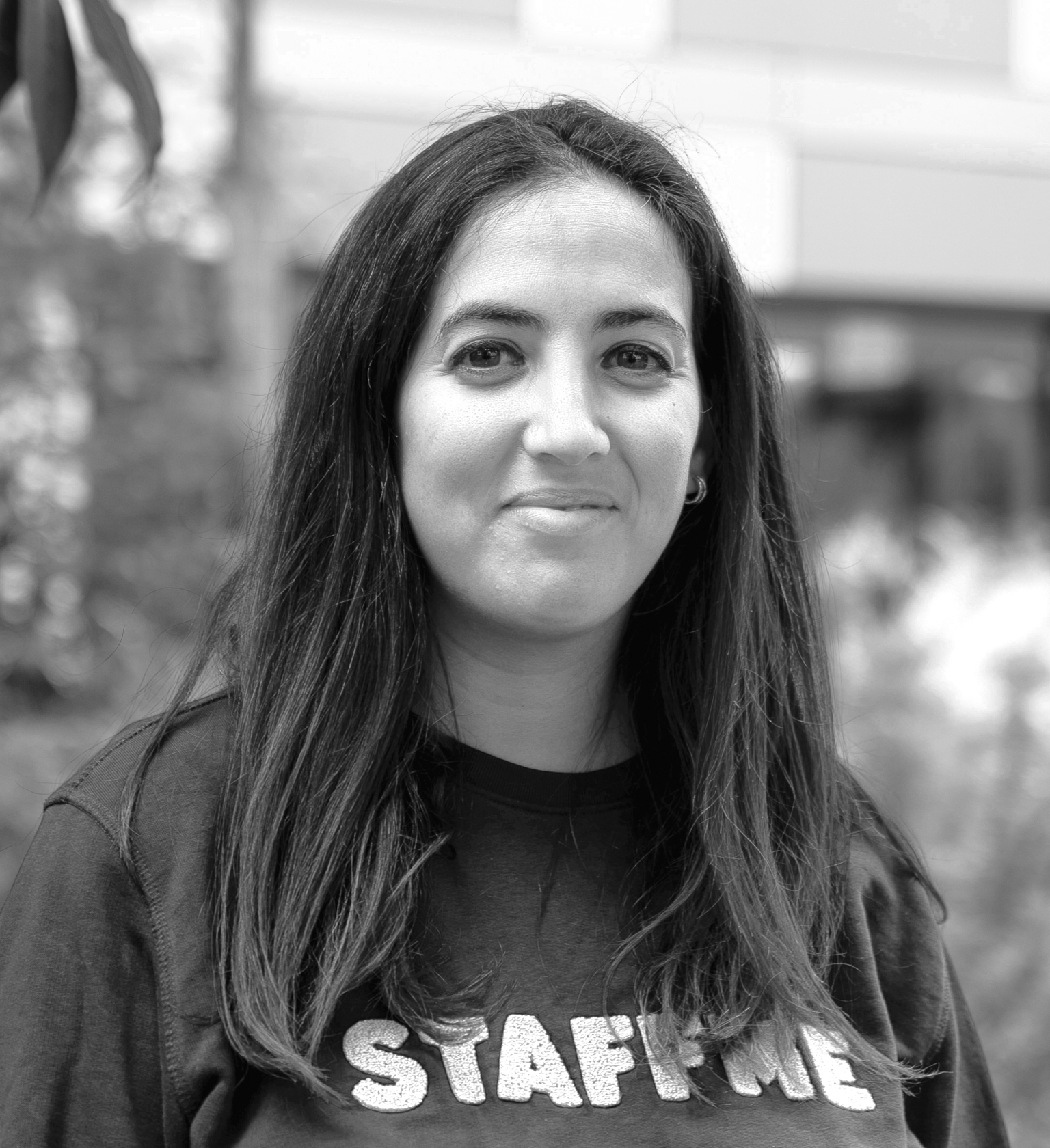 "We collect our supplier invoices automatically via a dedicated email address, and they're all imported directly onto Qonto. Our suppliers then get paid instantly."
Margaux Garcia
,
Finance Manager at STAFFME
Try it yourself!
Take a tour of Qonto's financial solution and invoice management tools! From Monday through Friday, 9:30 a.m. to 6:30 p.m.
Our team will usually respond within the hour.
Möchten Sie zu Deutsch wechseln?
Möchten Sie diese Webseite auf Deutsch ansehen?