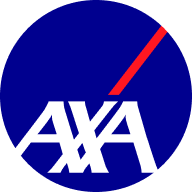 AXA / Easyblue
Discover the risks for your business with the Easyblue coach, and get insured in just 4 minutes!
Offer details 
Your personalized professional risks profile
Professional liability insurance adapted to your needs
A hardware warranty, for wherever your business takes you
Up-to-date cybercrime coverage
Legal protection offering you support at every step
Feedback from our users
Clear, simple and effective service. Advisors are available in under 5 minutes. Before finding the Easyblue solution, I contacted over four agencies who estimated 15 days just to give me a simple quote for basic Professional Liability Insurance: unbelievable in the digital era. Long live Easyblue, long live digital insurance!
Rudy Jonstomp - Founder of Martial Spirit Odyssey