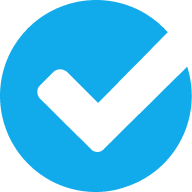 Dougs
The transactions and supporting documents are automatically sent to Dougs. 
Feedback from our users
The interlinking between my bank and my accountant was a key point for me. Both solutions are synched, and the documents entered into Qonto are sent to Dougs automatically, leaving me with hardly anything to do, which suits me just fine! When you work for yourself, as a freelancer or entrepreneur, you want to focus on the core of your business without getting bogged down in the details. Thanks to Qonto and Dougs, I have peace of mind and I save time: I get involved only when I need to. It is the best way to work nowadays!
Greg Lhotellier - Founder of Swift Paris Jobs
Everything was automatic, and I didn't have to do a thing; for me, it was perfect! For the day-to-day, what stood out to me was how simple and convenient it was, as everything is sent from Qonto to Dougs automatically. This saves time, which is exactly what I'm looking for.
Mehdi Benadda - Freelance developer
About Dougs
Dougs is an online accounting firm with a mission to make life easier for entrepreneurs so they can focus on growing their businesses.
Registered with France's order of certified accountants (l'Ordre des experts-comptables), Dougs guides entrepreneurs through all aspects of creating and managing their companies (choice of legal form, optimizing pay, minimizing taxation…) and helps them to build their wealth.
Dougs offers comprehensive tech and human support that satisfies two essential needs:
• ease of use, thanks to a powerful and intuitive app that you can sync directly to your bank;
• high-quality, personalized guidance from teams of multidisciplinary experts that include accountants, legal advisors and tax specialists.
More than 12,000 satisfied customers have already been won over by Dougs.
Made by Dougs
Qonto confirms that this integration meets our verification requirements