Join Qonto's Tech & Data team
Help create the finance solution that energizes SMEs and freelancers.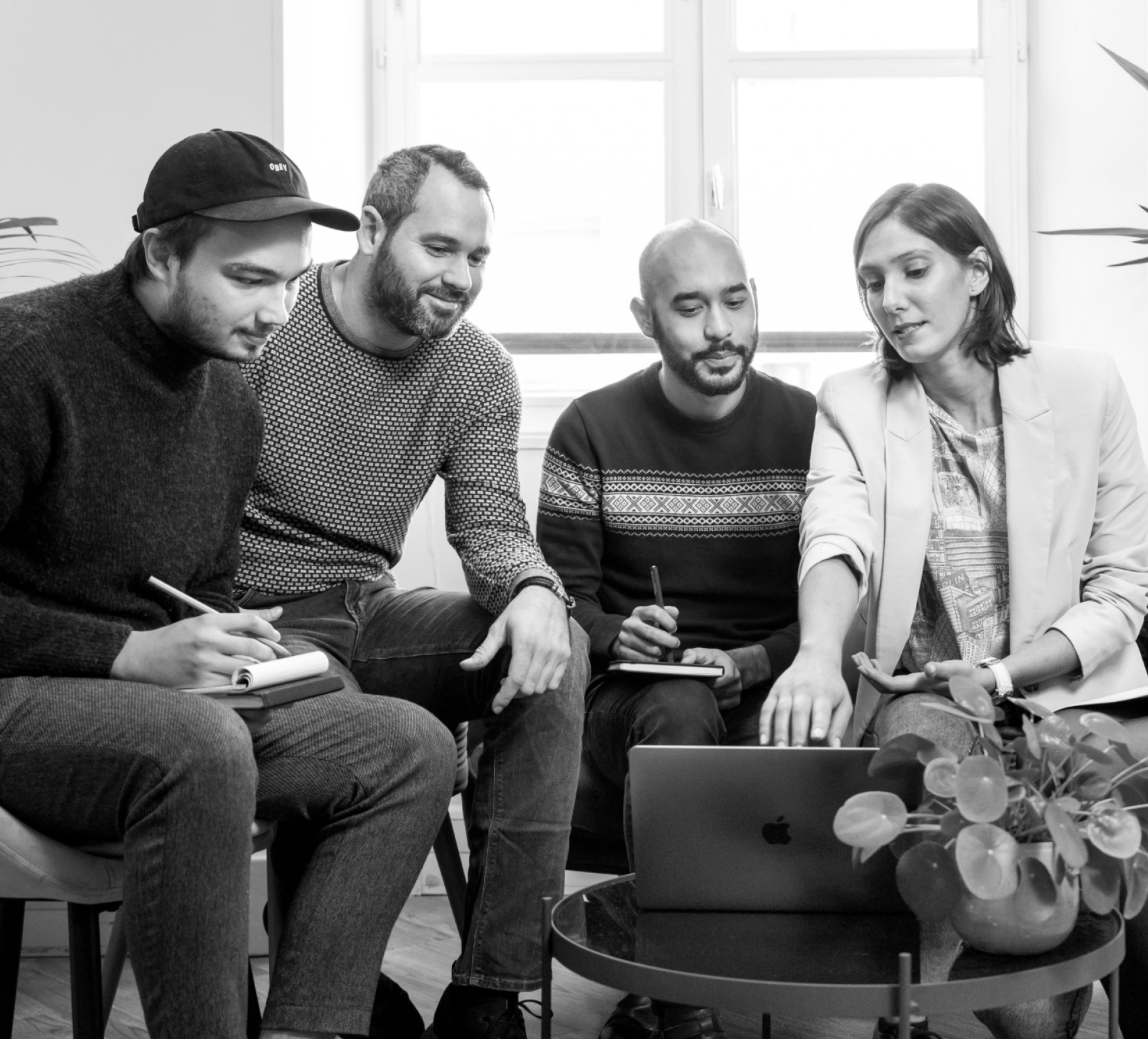 Why join the Qonto Tech & Data team?
The Tech & Data team crafts smooth and efficient user experiences, highly scalable APIs, and robust banking services. The end goal? To build the finance solution that will energize Europe's SMEs and freelancers.
Join our Tech & Data team and work with the best international software engineers.
Our team of 200+ talents includes Back- and Front-End engineers, mobile, SRE, Data, IT and security experts.
Discover the positions you can fill in the Tech & Data team
42 roles across all locations and all teams
Meet our Qontoers
Our fantastic team brings together a wealth of diverse profiles and backgrounds, from over 50 countries and counting. Our people are passionate about FinTech and so much more besides. Deep dive into this amazing community and learn more about your future workmates.
See which positions are open to you
Our wish is to hire people who are experts in their field. People who feel comfortable in what they do.
If that's you, then take a look at what we do...
Learn more about the Tech and Data positions
Why has Data Science become so important for companies ?
What is the role of a Data Analyst ?
What is a Data Engineer ?
What is the role of a Frontend Developer?
What is a Machine Learning Engineer ?
What are the qualities sought in a Growth Engineer ?
Möchten Sie zu Deutsch wechseln?
Möchten Sie diese Webseite auf Deutsch ansehen?