Join Qonto's Product & Design team
Help create the finance solution that energizes SMEs and freelancers.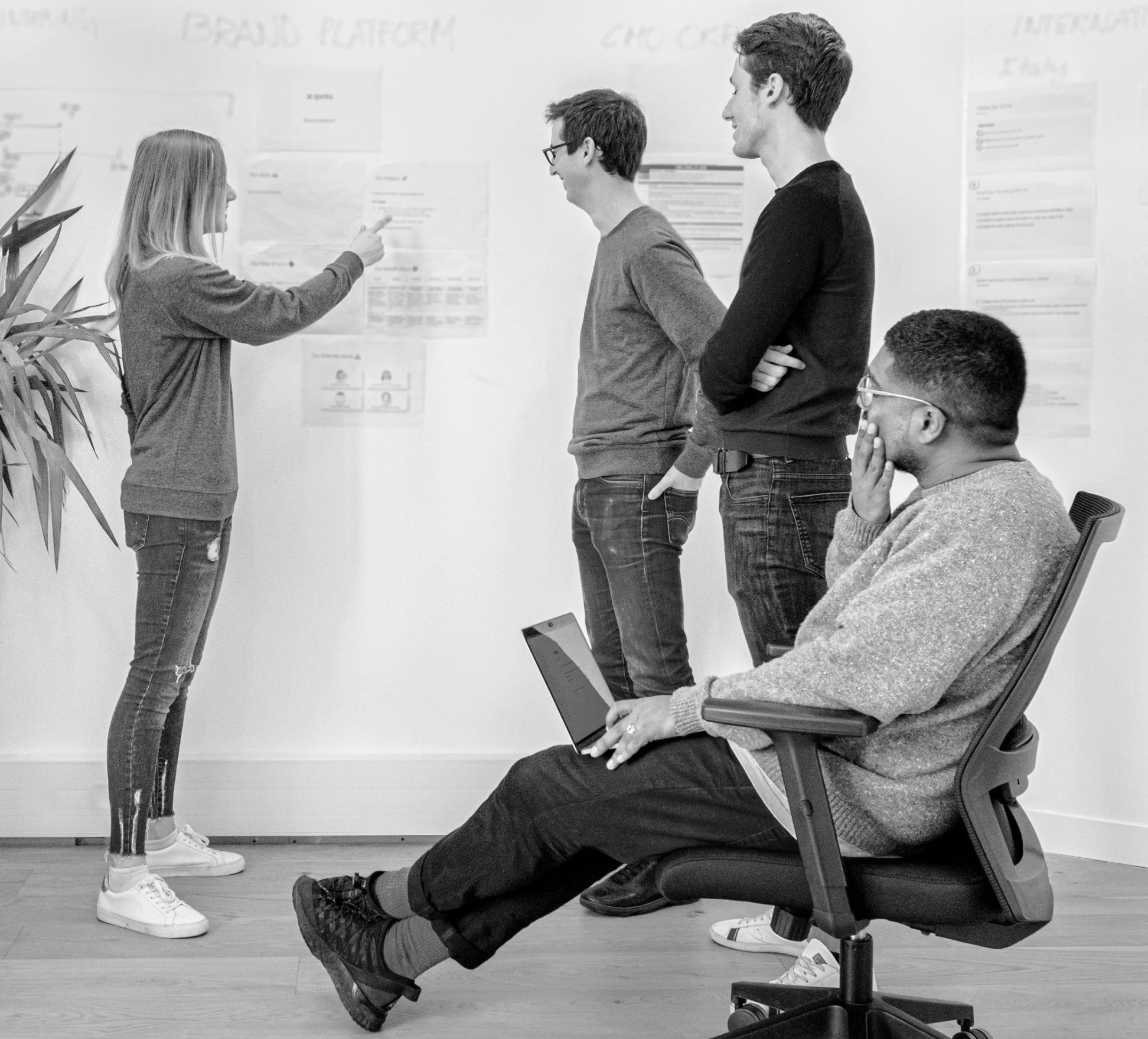 Why join the Qonto Product and Design team?
Our Product Developers focus on creating the best features possible. Features that add true value through top-class engineering, design and operational expertise.
In the Product & Design team, you'll be guided and up-skilled by specialists with a solid track record of building successful, large-scale business and consumer products.
Our team of 100+ talents includes Product Managers, Product Designers, Brand Designers, UX Writers and Product Marketing Managers.
Discover the positions you can fill in the Product & Design team
35 roles across all locations and all teams
Meet our Qontoers
Our fantastic team brings together a wealth of diverse profiles and backgrounds, from over 50 countries and counting. Our people are passionate about FinTech and so much more besides. Deep dive into this amazing community and learn more about your future workmates.
See which positions are open at Qonto
Our wish is to hire people who are experts in their field. People who feel comfortable in what they do.
If that's you, then take a look at what we do...
Learn more about the Product & Design positions
What is the role of a Product Manager ?
What is a Product Designer ?
What is UX Writing ?
What is the role of a Brand Designer ?
What is the role of a Product Marketing Manager ?
Möchten Sie zu Deutsch wechseln?
Möchten Sie diese Webseite auf Deutsch ansehen?