We never tell you enough: your feedback is a goldmine to us! Each week, hundreds of you give us ideas to improve your daily lives. This is our best source of inspiration and each one of you helps make Qonto the finance management solution that all businesses love!
Among all your suggestions and ideas for improvement, many of you asked us for new card offers. Premium cards that would give you more flexibility every day, for you and your teams' spending.
We therefore created the Plus card.
Greater flexibility
Very simply, to give you the choice of a payment method that adapts to your most demanding business needs. With Plus, you will have double payment and withdrawal capacity.
This means you can remain flexible, have peace of mind, and deal with any unforeseen circumstances.
Lower fees for your payments abroad
In recent months, Qonto has set its sights more than ever on international business — opening up to Europe.
We would therefore like to take advantage of this launch to give you a little hand, letting you to enjoy 1% foreign currency payment fees (and never with any fixed fee)!
Join the World Mastercard network
With Plus, join the World Mastercard network and enjoy premium insurance so that your company can travel care free.
Plane delayed? Luggage lost or damaged? Legal assistance or medical expenses abroad? We have doubled your compensation to help you focus on what deserves your attention the most: your company. 
You see, with Plus, Qonto helps you grow and open up to the world without your company paying the price. 🤗
The best is yet to come
We know that your needs change at the pace of your company's growth. Plus marks the beginning of a whole new stage in Qonto's existence, with increasingly flexible card offers, providing more and more exclusive services.
2020 will feature the arrival of a new, even more premium card. But sshh, we've already given away too much. 😬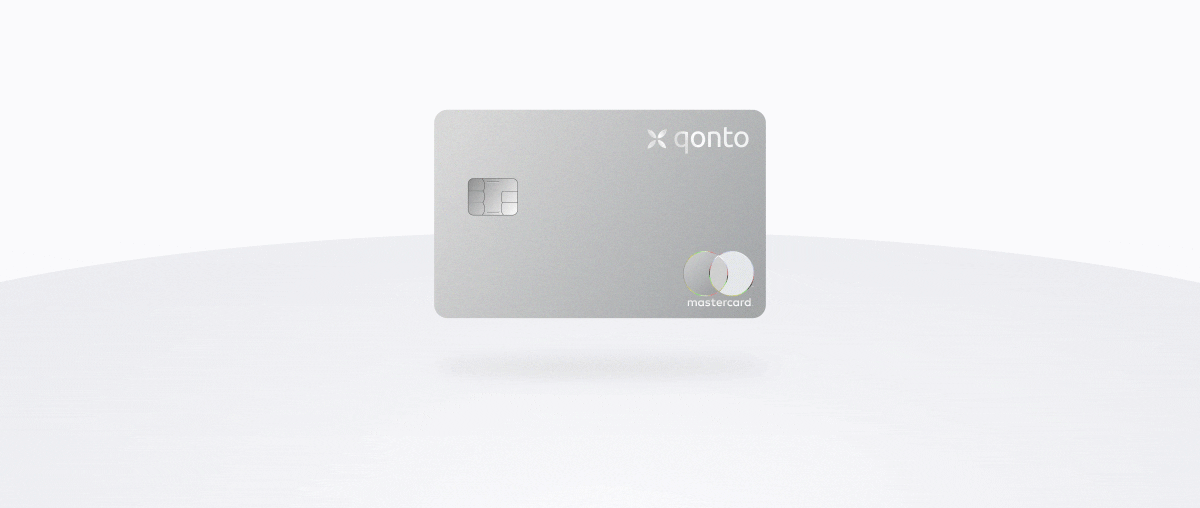 How was this launch possible?
When we launched Qonto in July 2017, we chose support from Treezor, a partner payment services provider. 
This collaboration soon enabled us to offer a new finance management solution to all companies looking for an alternative to their traditional bank. Together, we enabled the first Qonto customers to make transfers, pay by card and receive payments. 
This first stage of Qonto's existence helped us to understand your needs and build our vision of the banking service we want to provide to companies.
2018, a new page for Qonto
As some of you already know, after obtaining our Payment Institution license in June 2018 from ACPR (Banque de France), we started to develop our own banking platform to manage all our customers' payment transactions ourselves.
Gaining independence to build the pro bank account of tomorrow
Why build our own banking platform? Although previously we were supported by Treezor to move our customers' money, it was important to us to go further and gain independence. 
Gain independence to offer you a simpler, more effective, increasingly secure service, but especially to offer you a service that would finally live up to the idea that we are the business finance management solution of tomorrow. A company that truly supports your growth and your entrepreneurial daily life. 
Since 16 May 2019, all French, Italian, Spanish and German companies that have joined Qonto have had access to this new platform. 
How do you access this new card?
Although this event has been a major milestone in Qonto's history, we are especially proud that we are officially launching our first 100% Qonto service: the Plus card. 
This service, which for the time being is only available on our banking platform, marks the beginning of a series of new features and offers that we have designed based on your feedback and the needs you have expressed.  
For the time being, Qonto users who use our partner platform (those whose BIC starts with TRZO), do not have access to the new features available on our banking platform. 
Moving from one platform to another also means changing account details, and setting up all one's direct debits and adding beneficiaries again, etc. and we want to support our loyal customers as best we can with this transition.  
We are currently working on developing a turnkey solution that will support our users' account move from one platform to another. From 2020, we will propose to our users whose accounts are on our partner's platform that they move to a 100% Qonto platform to benefit from all the new features and services that we are preparing, as soon as possible. 🎁